Captain Tomas Tatar scored two first-period goals to spark Slovakia to a 7-1 victory over Denmark and a quarter-final berth at the 2022 IIHF Ice Hockey World Championship.

Tuesday's second game in Helsinki left three Group A teams (Canada, Denmark, and Slovakia) tied with 12 points ahead of Canada's group-closing game against France. Whether the Canadians win or lose against France, Canada and Slovakia will advance to the quarter-finals based on having a better goal difference in the head-to-head games. Slovakia needed to beat Denmark with a margin of at least three goals for that.

Slovakia finished fourth in Group A.

"We'll get some rest now and wait to see who we're playing, Finland or Sweden, but either way it will be a hard game," said forward Samuel Takac afterwards.

The Slovaks have stepped up to give themselves a chance for a second IIHF medal in 2022. They won a surprising bronze medal at February's Olympics. Their lone World Championship gold medal came in Gothenburg in 2002. Slovakia has also captured two silver medals (2000, 2012) and one bronze medal (2003) at this tournament.

It was another great game for Slovakia's youth movement. Defenceman Simon Nemec, 18, shone with a goal and three assists. Juraj Slafkovsky added a goal and an assist, and the towering 18-year-old wunderkind, who was named the Beijing Olympic MVP with seven goals, now leads all Slovaks with nine points.

Pavol Regenda, who is 22, also notched a pair of goals for Slovakia. Tatar's linemate Michal Kristof totalled three assists.

Joachim Blichfeld had the lone goal for Denmark.

"We knew they had a couple of days off, but that's no excuse," Blichfeld said. "They came out hard and we didn't match that."

Denmark was coming off an emotional 3-2 win over Canada less than 24 hours earlier – the first Danish victory over Canada in IIHF history. Coach Heinz Ehlers' men struggled to get their legs and their heads into this showdown with Slovakia.

"Our speed was key," Takac said. "We were all over [Denmark], first on the puck, won a lot of the little battles. They had a hard game last night and we had two days off, so we prepared well and you could see the difference in this game."

The Danes wowed the hockey world by scoring a seventh-place finish in their 2022 Olympic debut, but will miss the World Championship quarter-finals for the fifth consecutive year.

This was also the final game of Danish legend Frans Nielsen's hockey career. The 38-year-old was the first Danish-born and trained NHLer, playing 925 career games with the New York Islanders and Detroit Red Wings. He also appeared at nine top-level Worlds, including Denmark's 2003 return to the elite division after a 54-year absence and its first quarter-final appearance in 2010. Nielsen scored the 2-1 winner against the Czechs in Denmark's first Olympic game ever in February.

Slovak starting goalie Adam Huska earned his first shutout and second win of these Worlds with a 24-save performance. It was a difficult outing for Danish netminder Sebastian Dahm, who made 30 saves.
Slovakia vs Denmark - 2022 IIHF Ice Hockey World Championship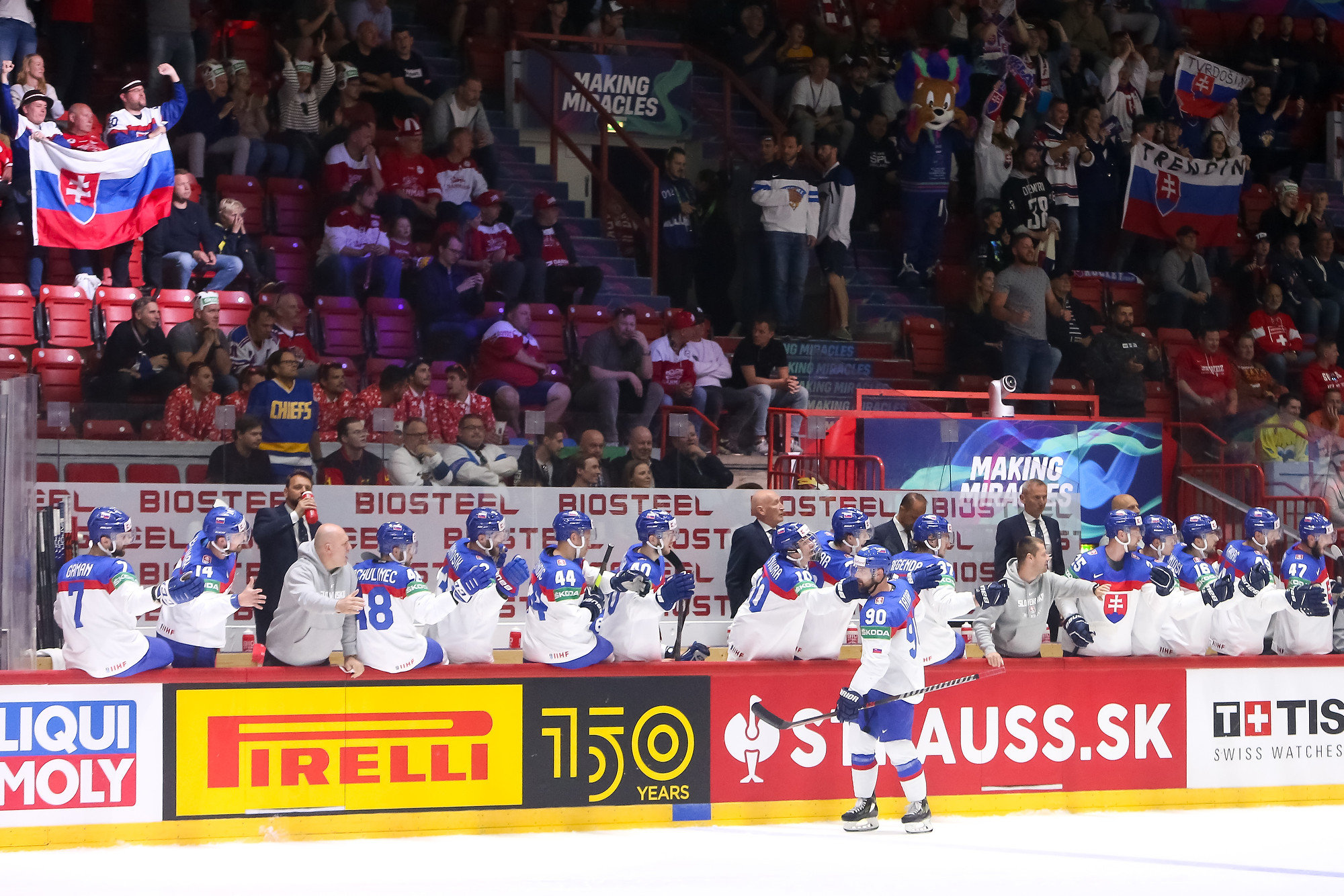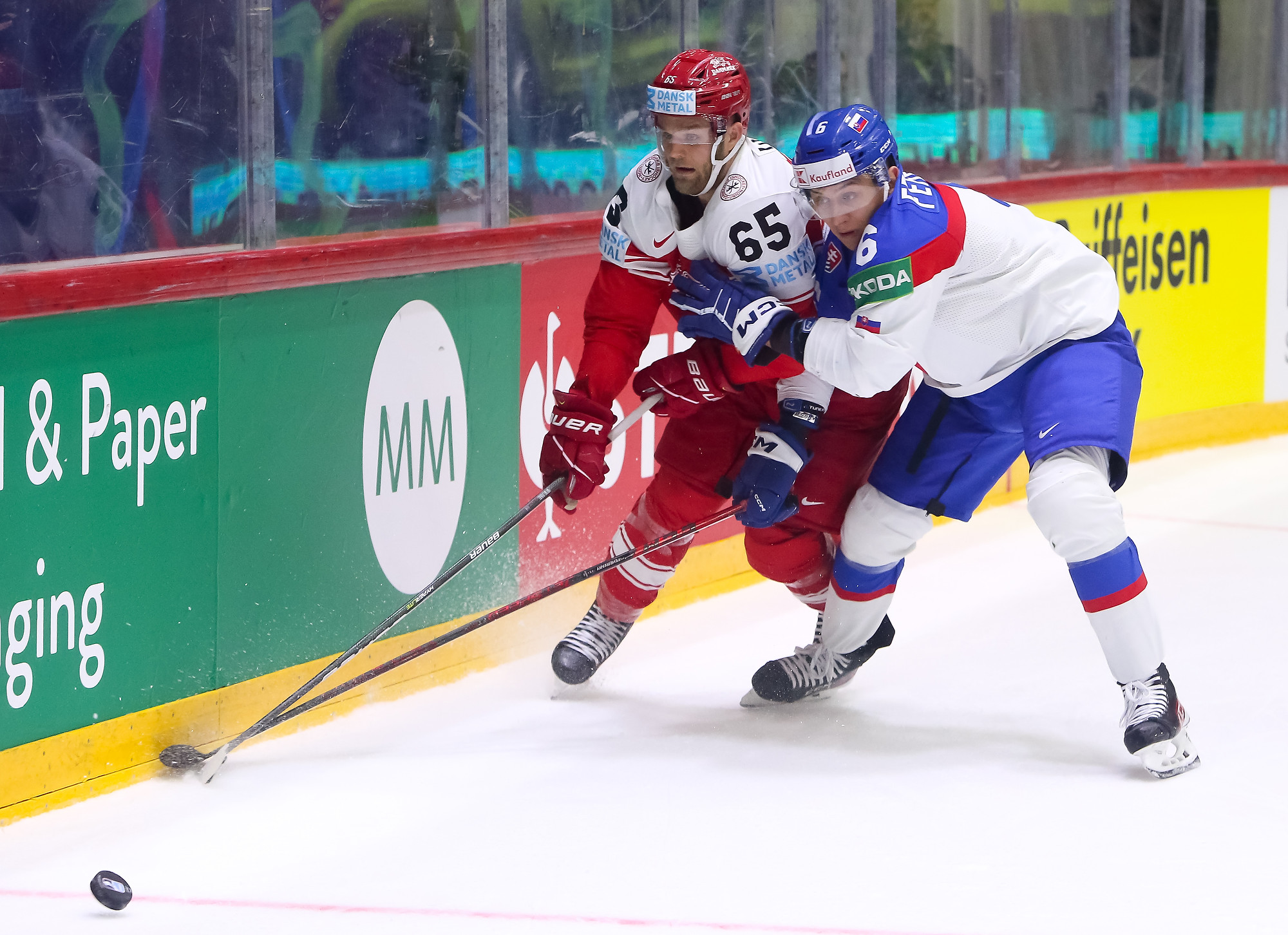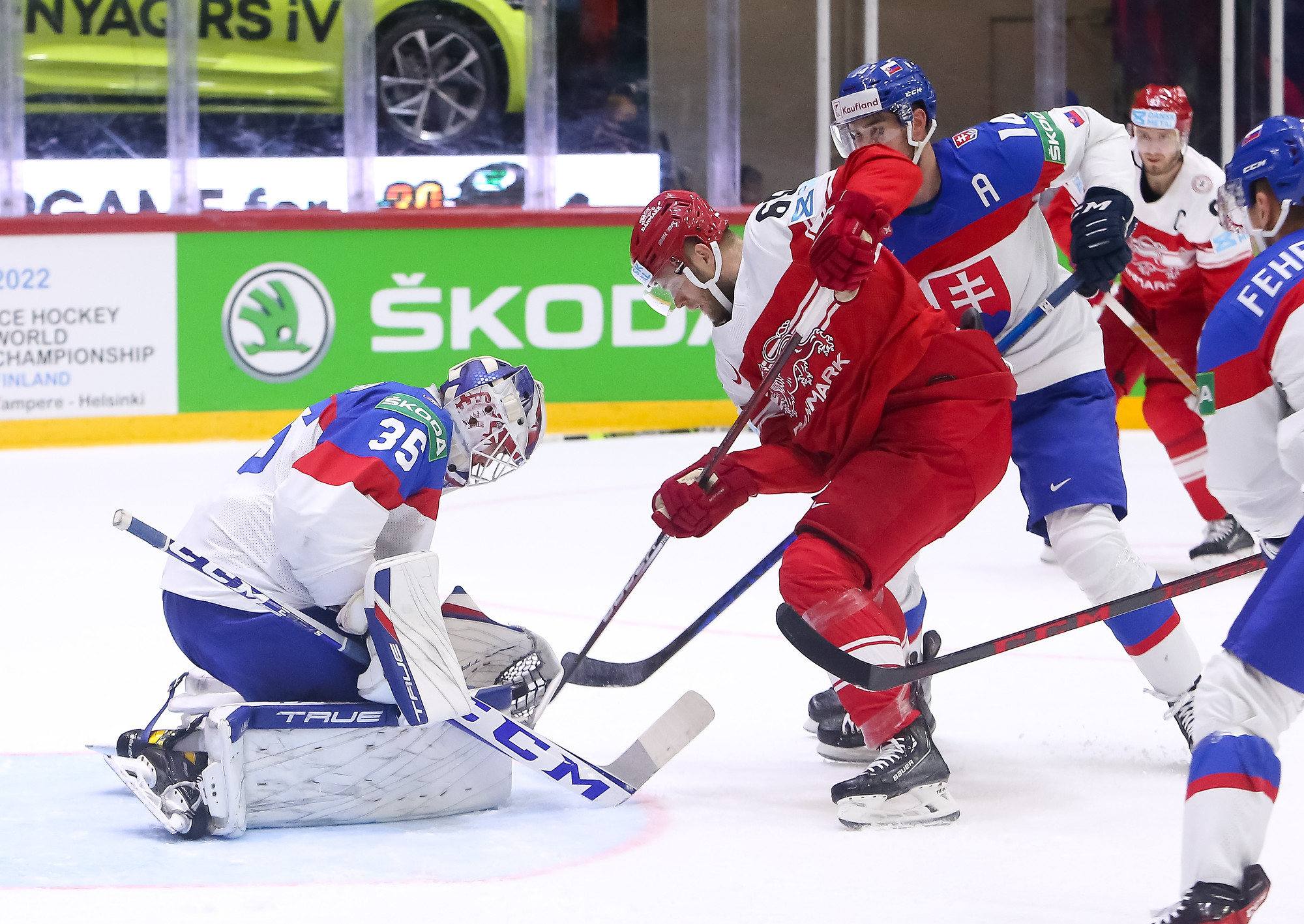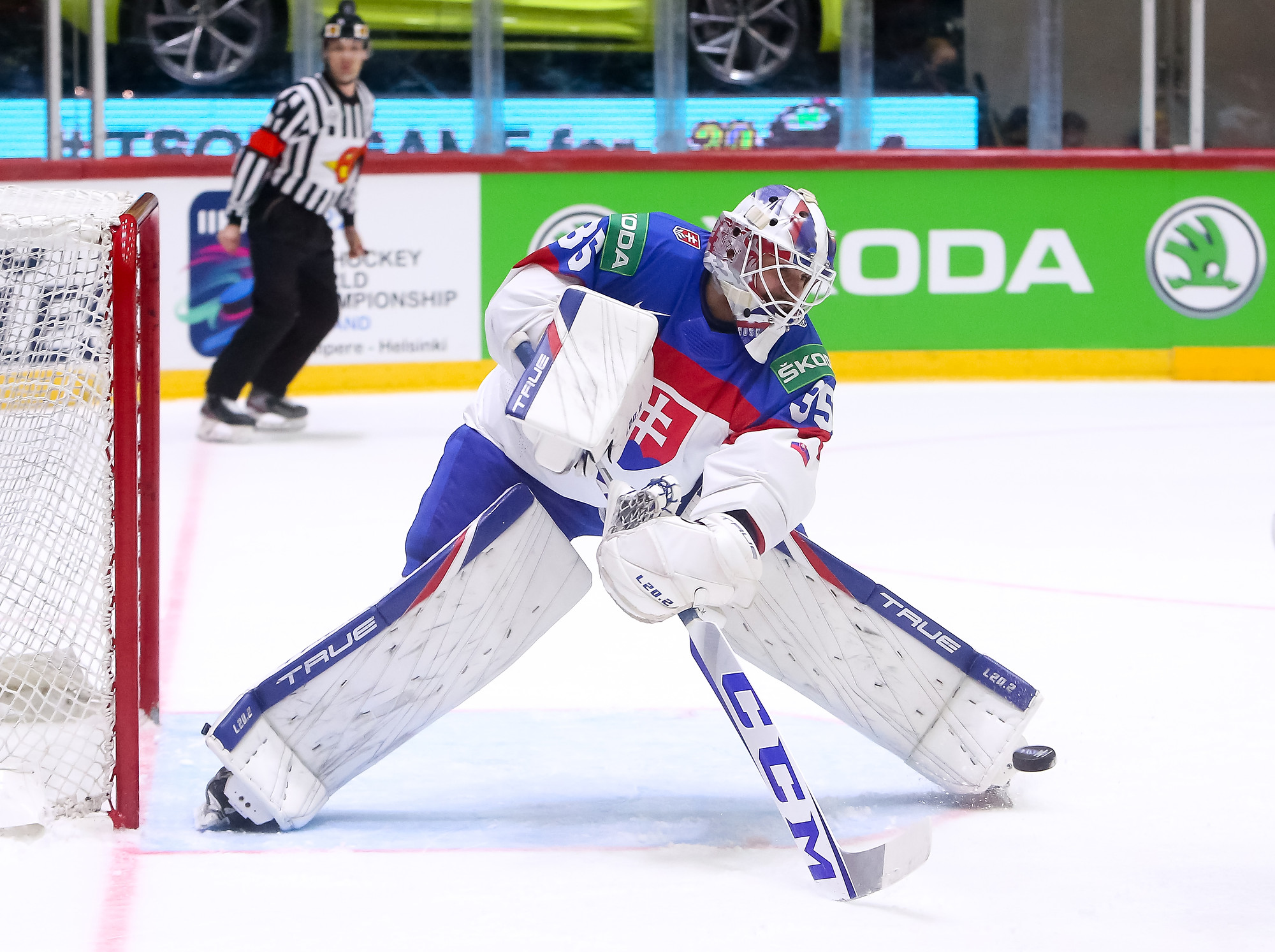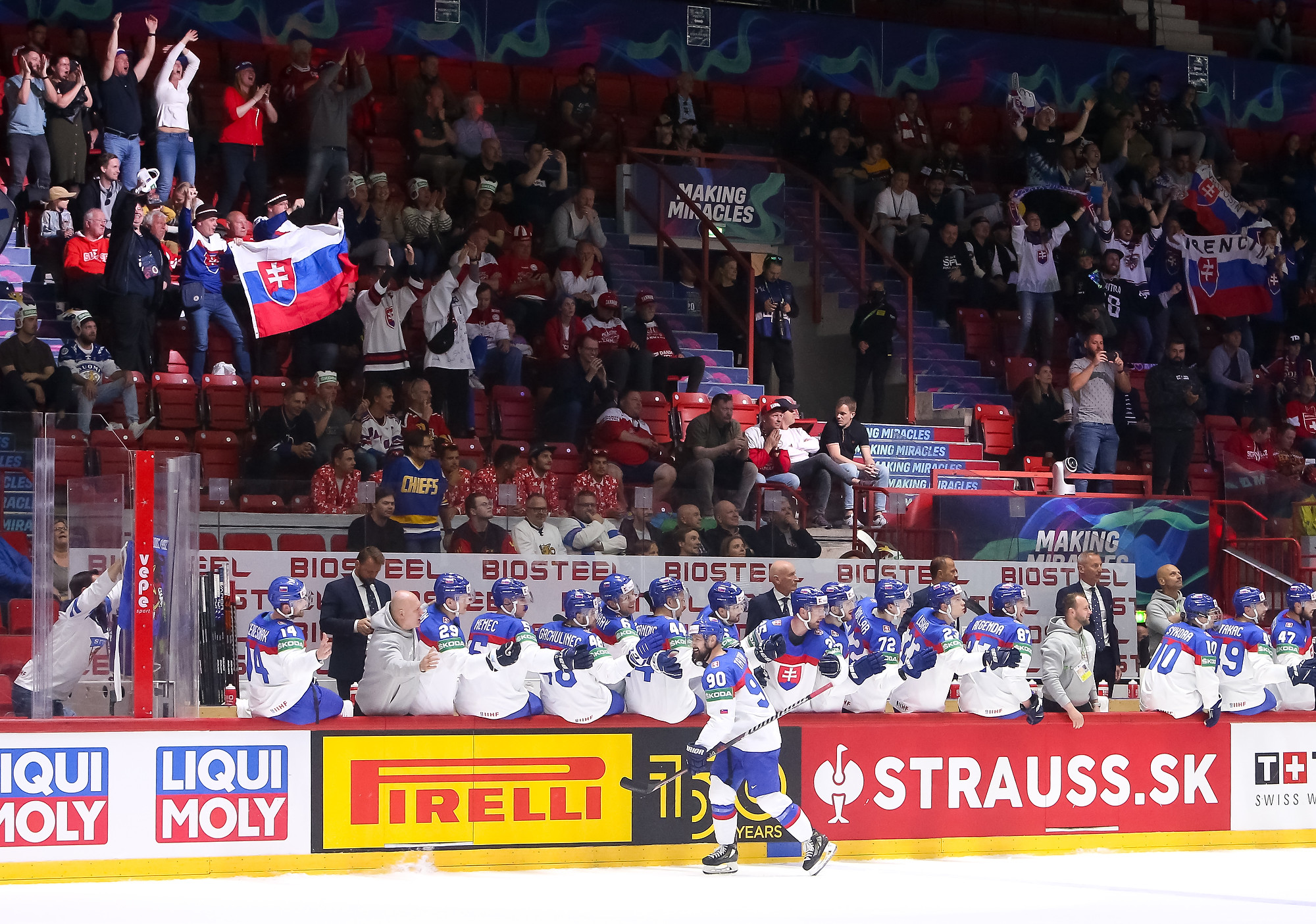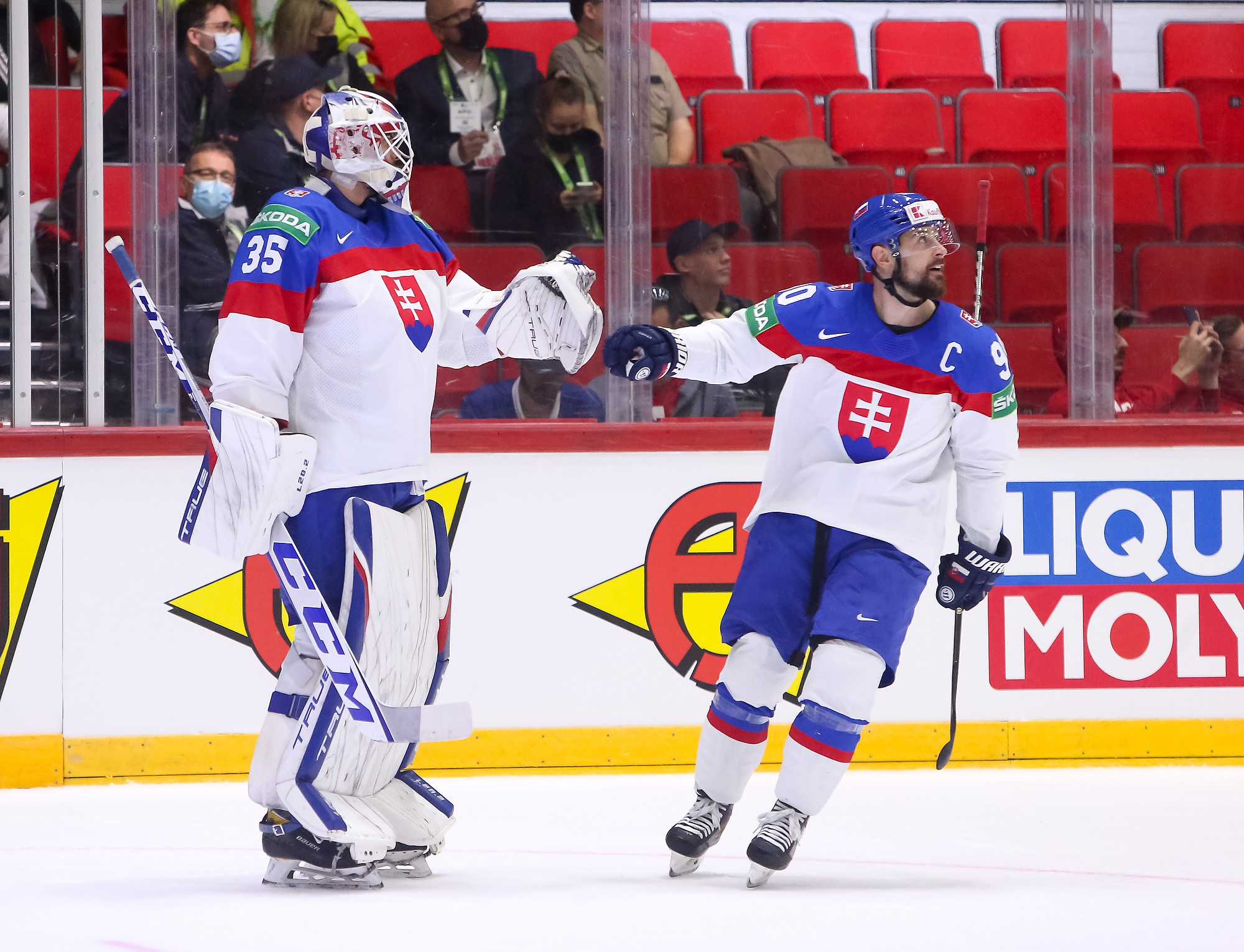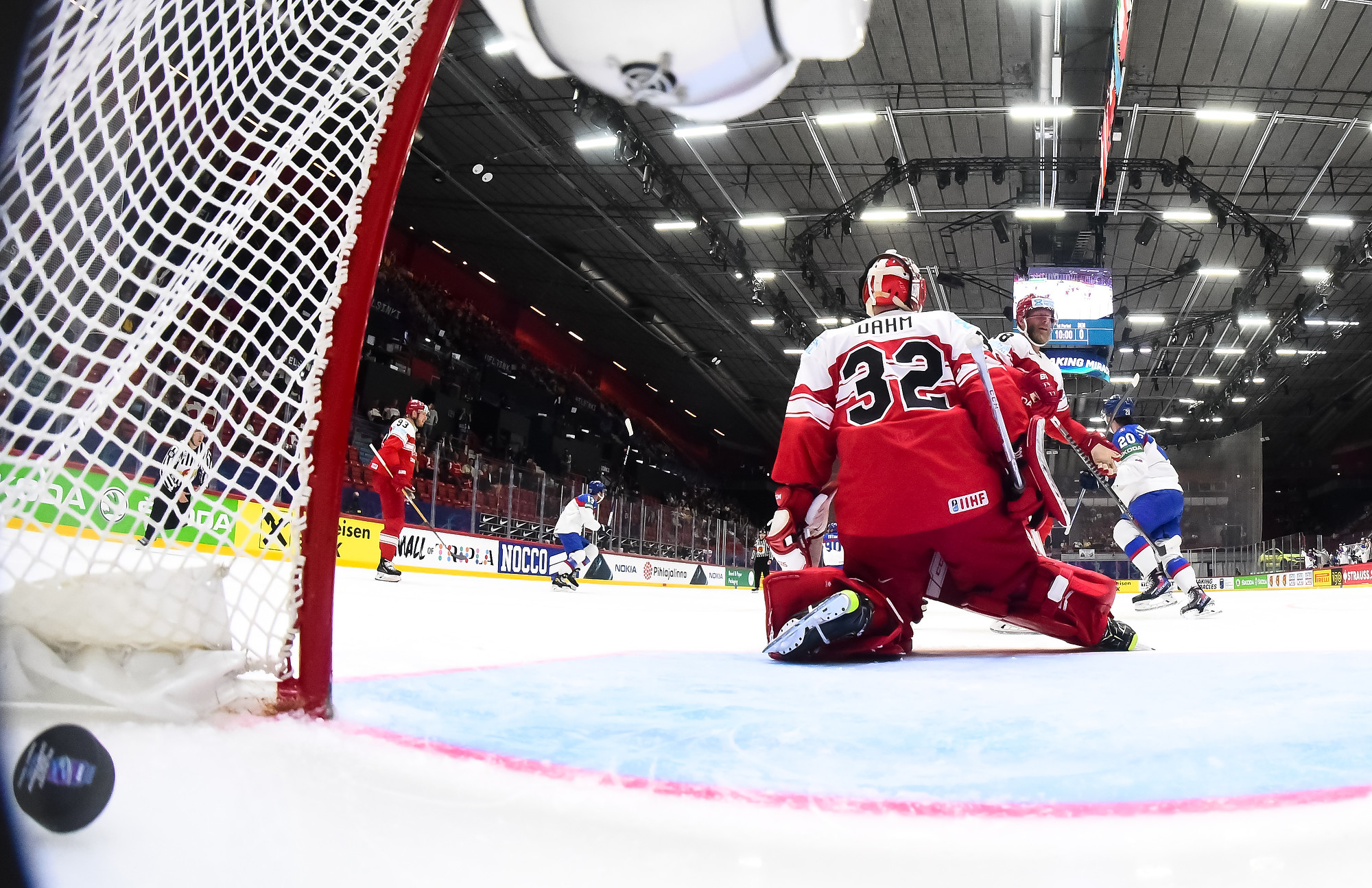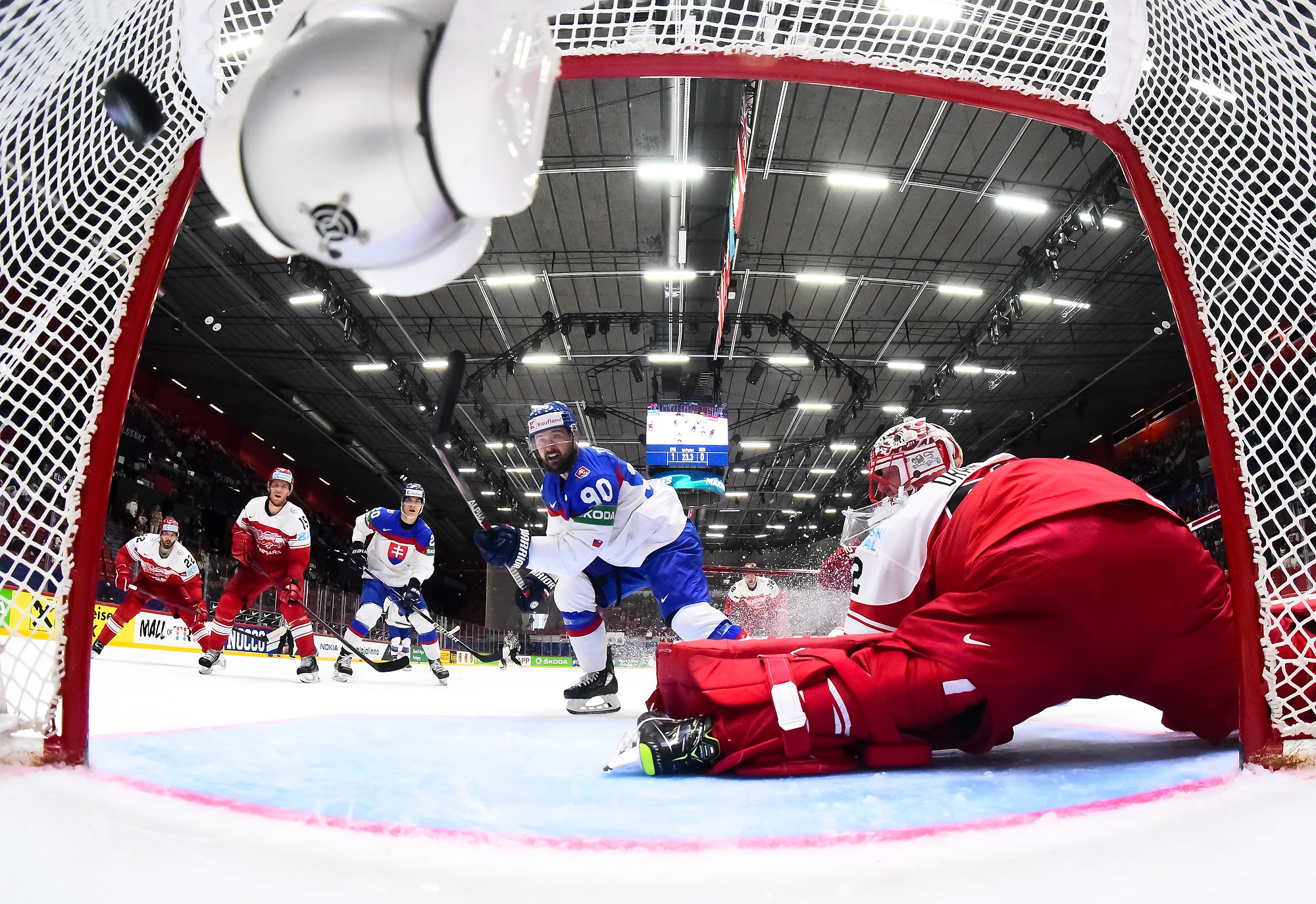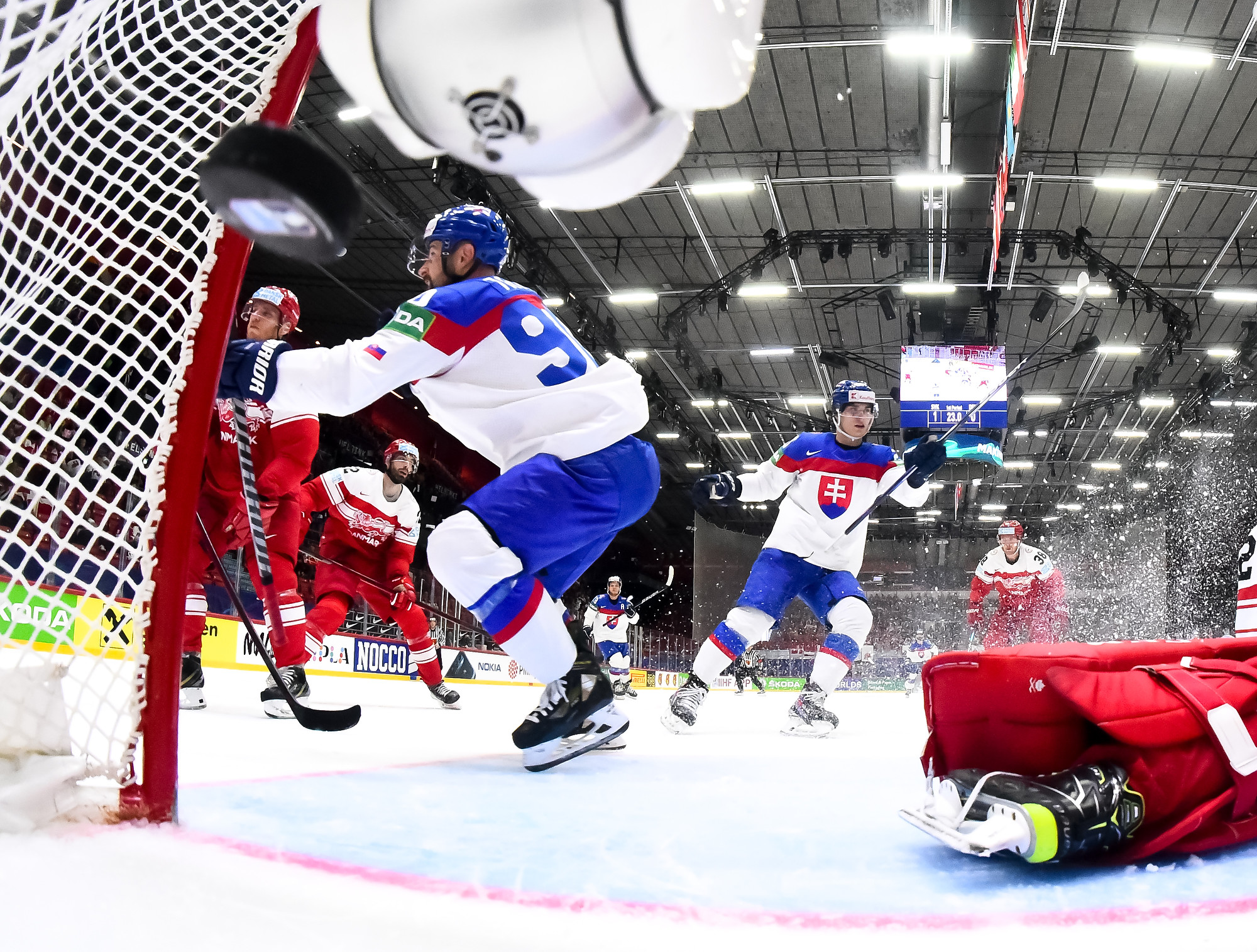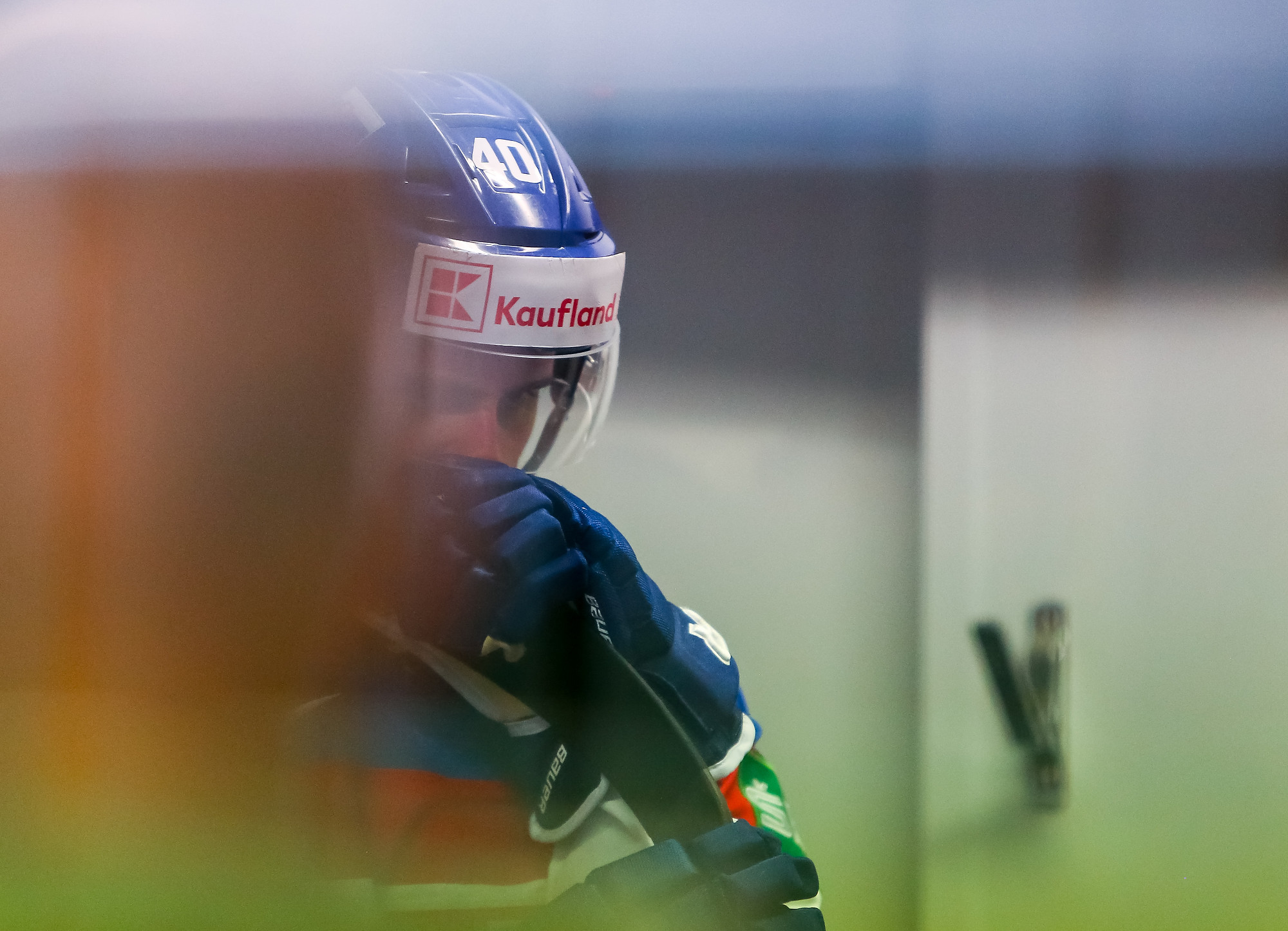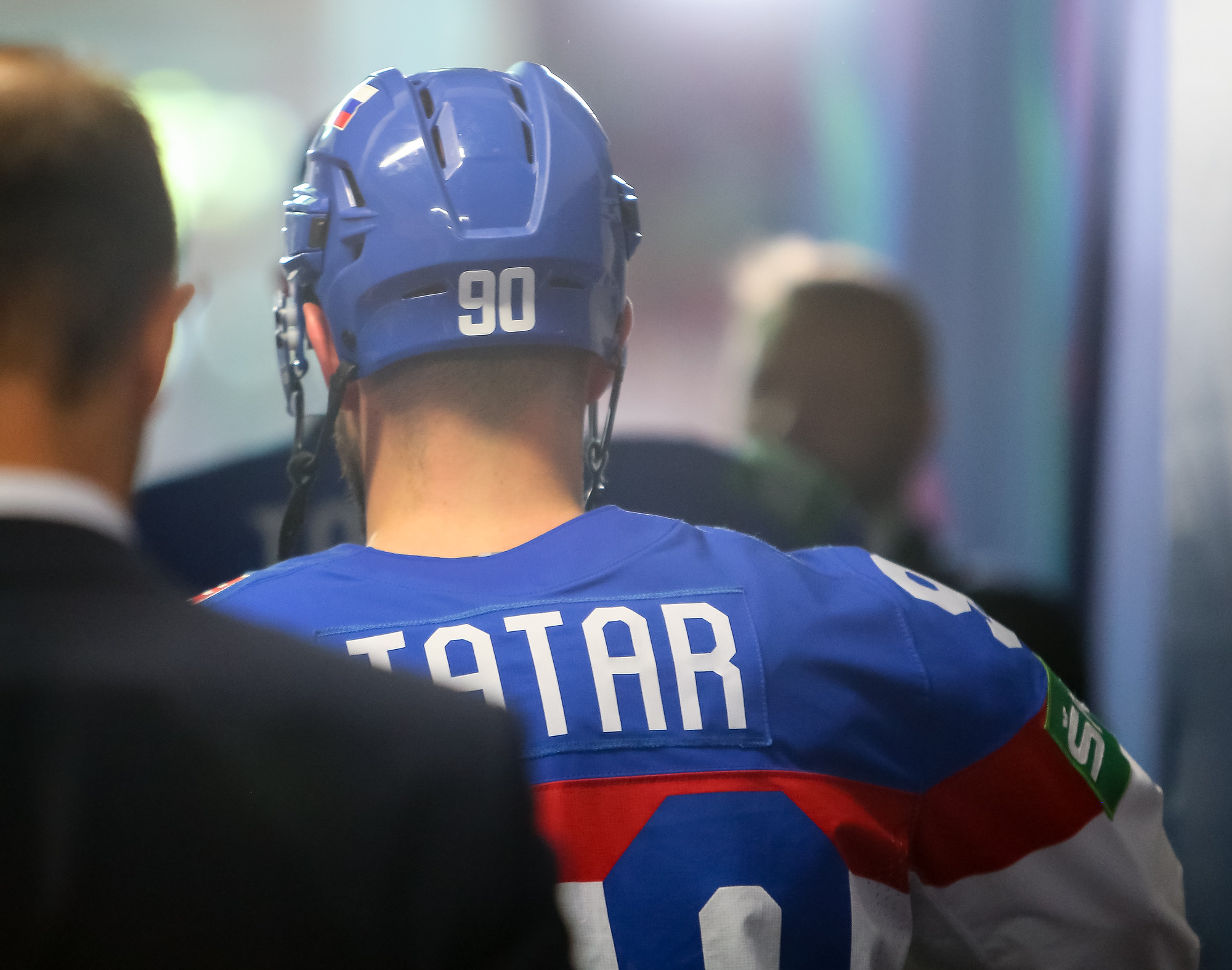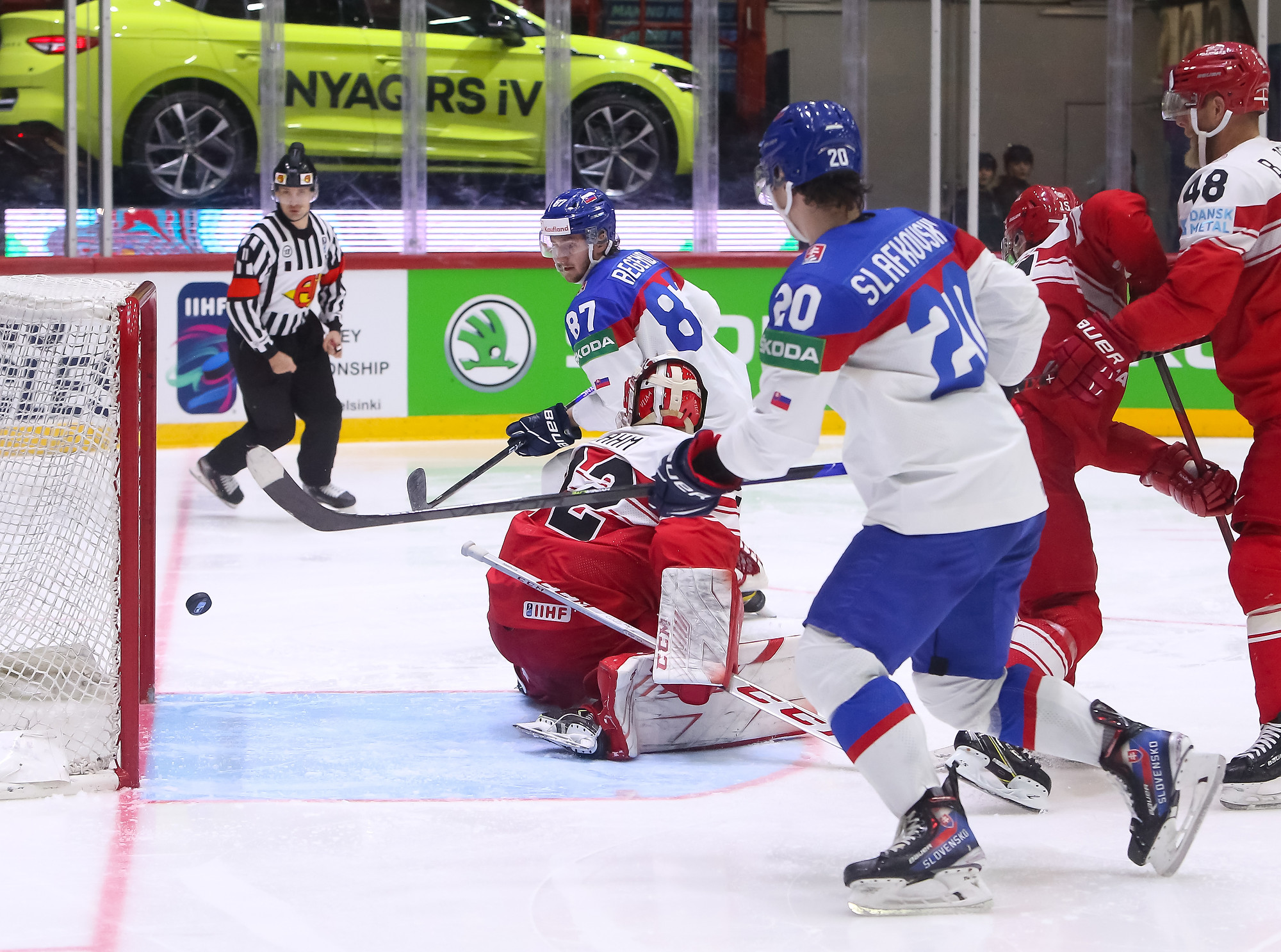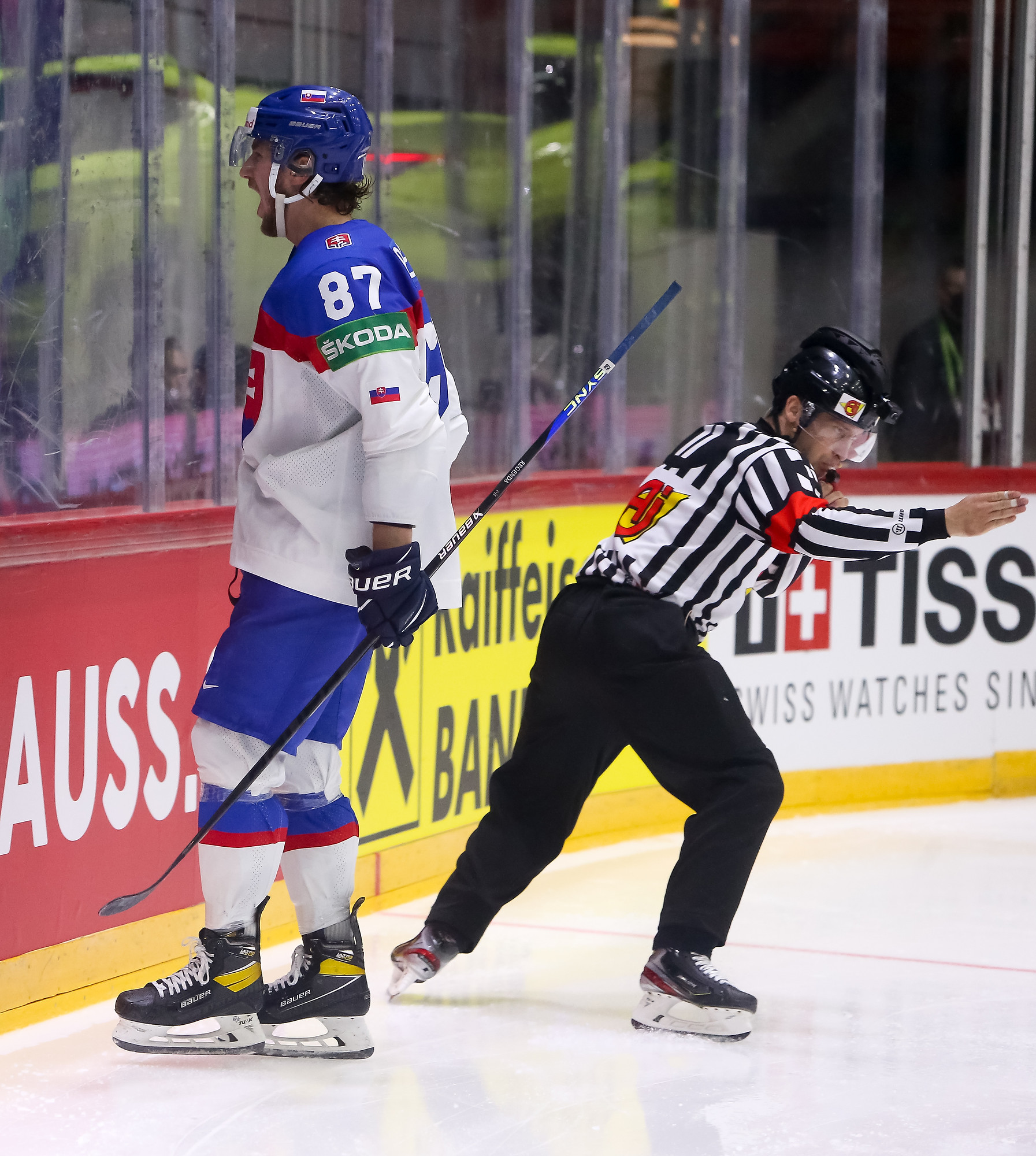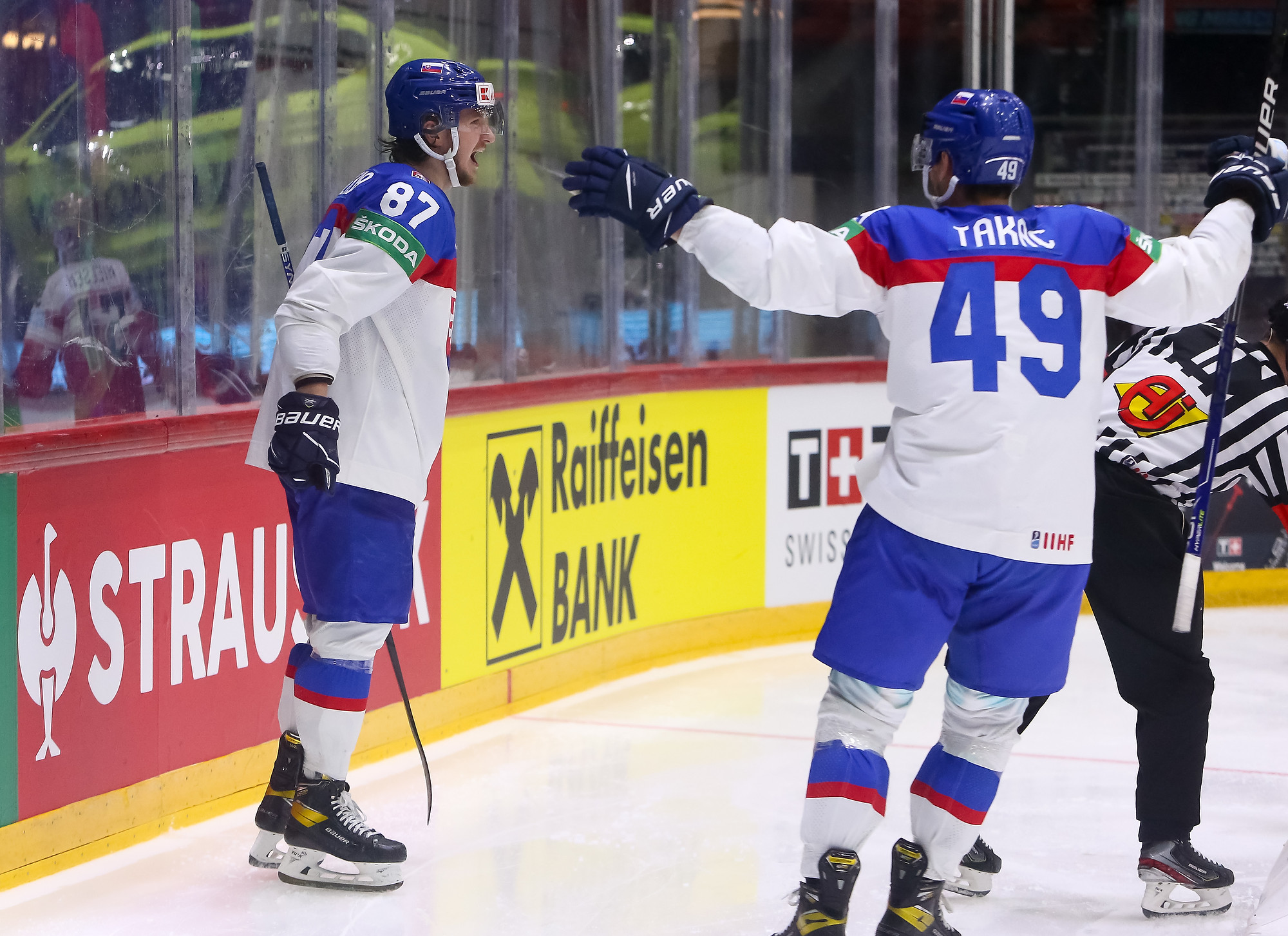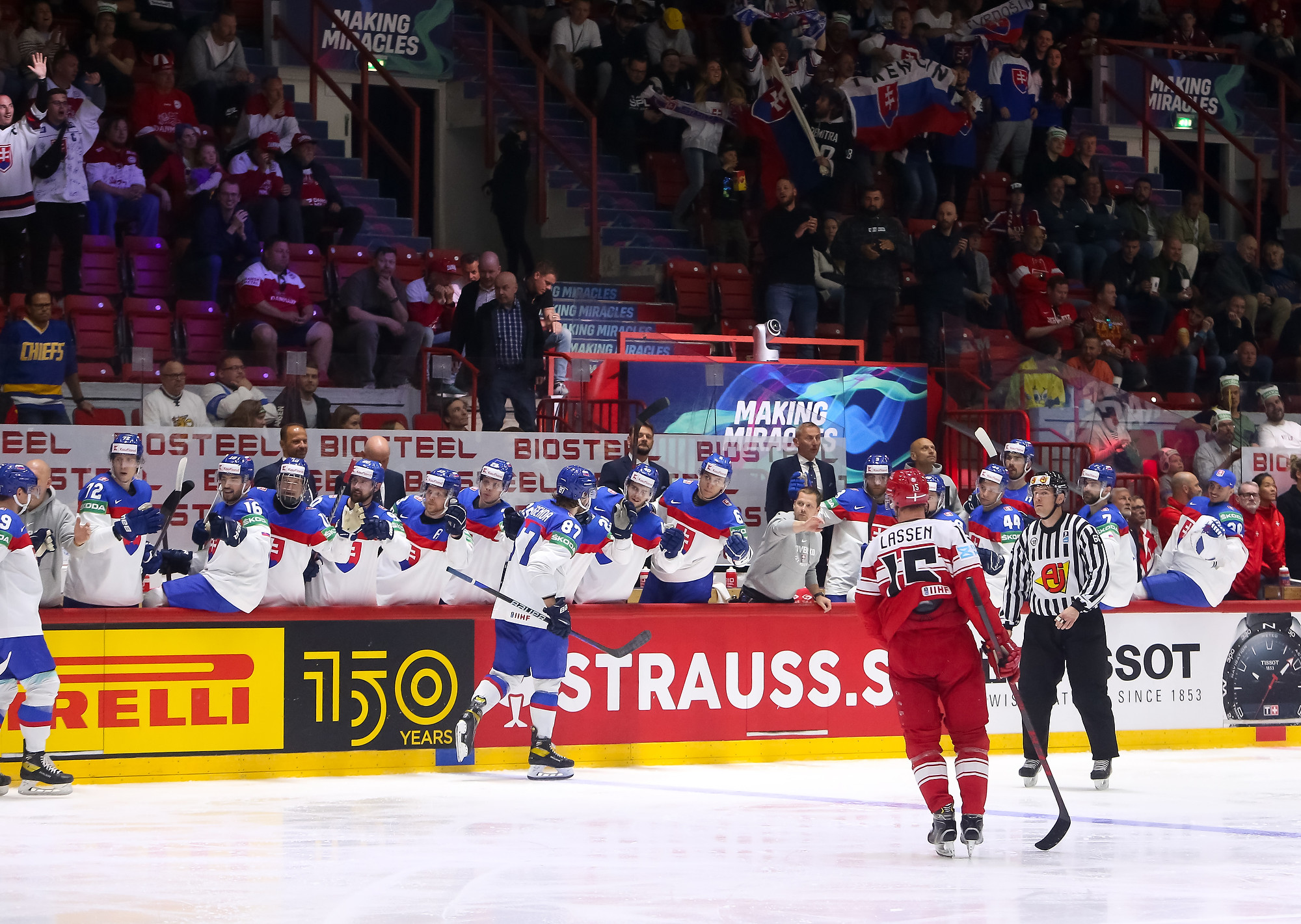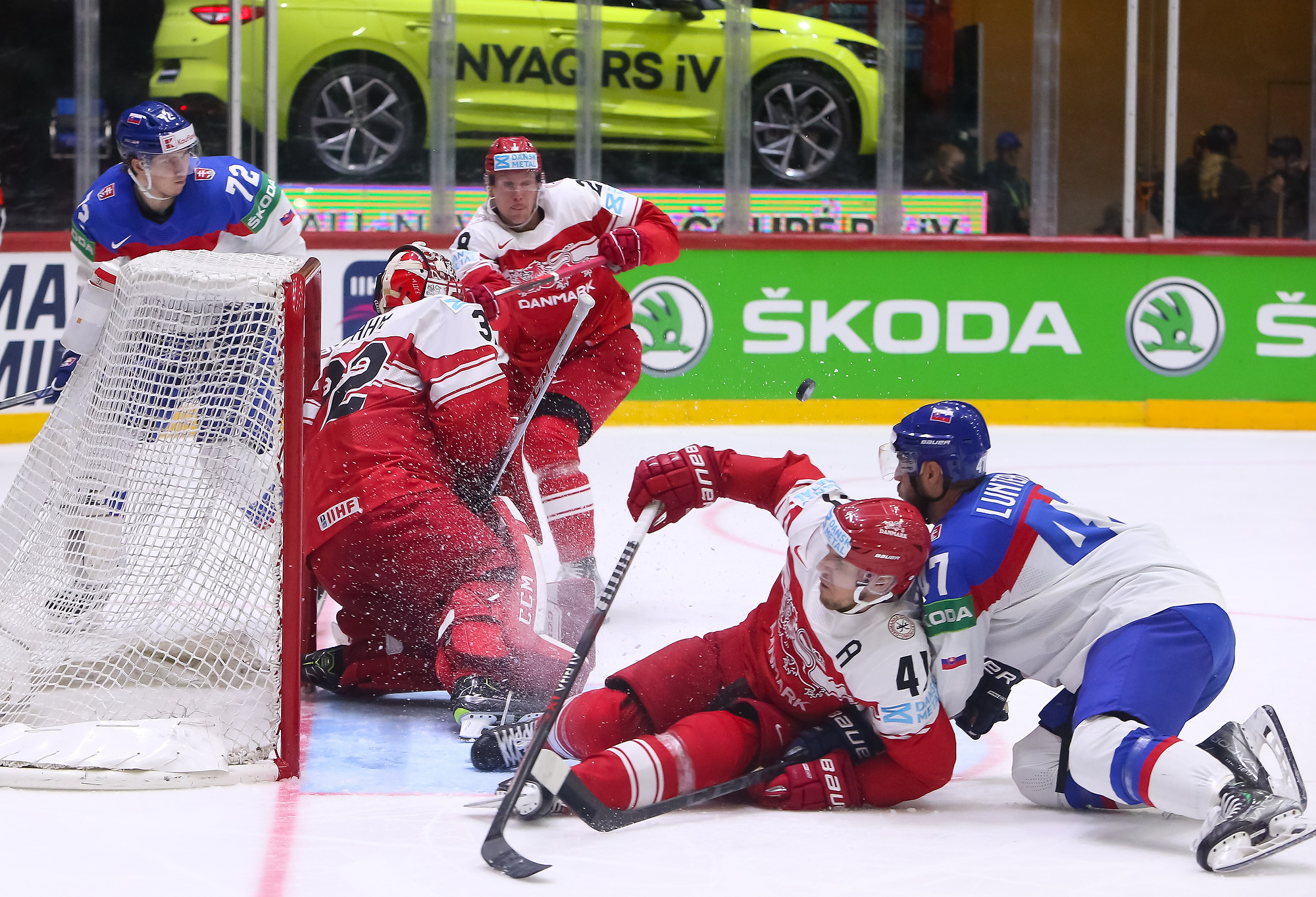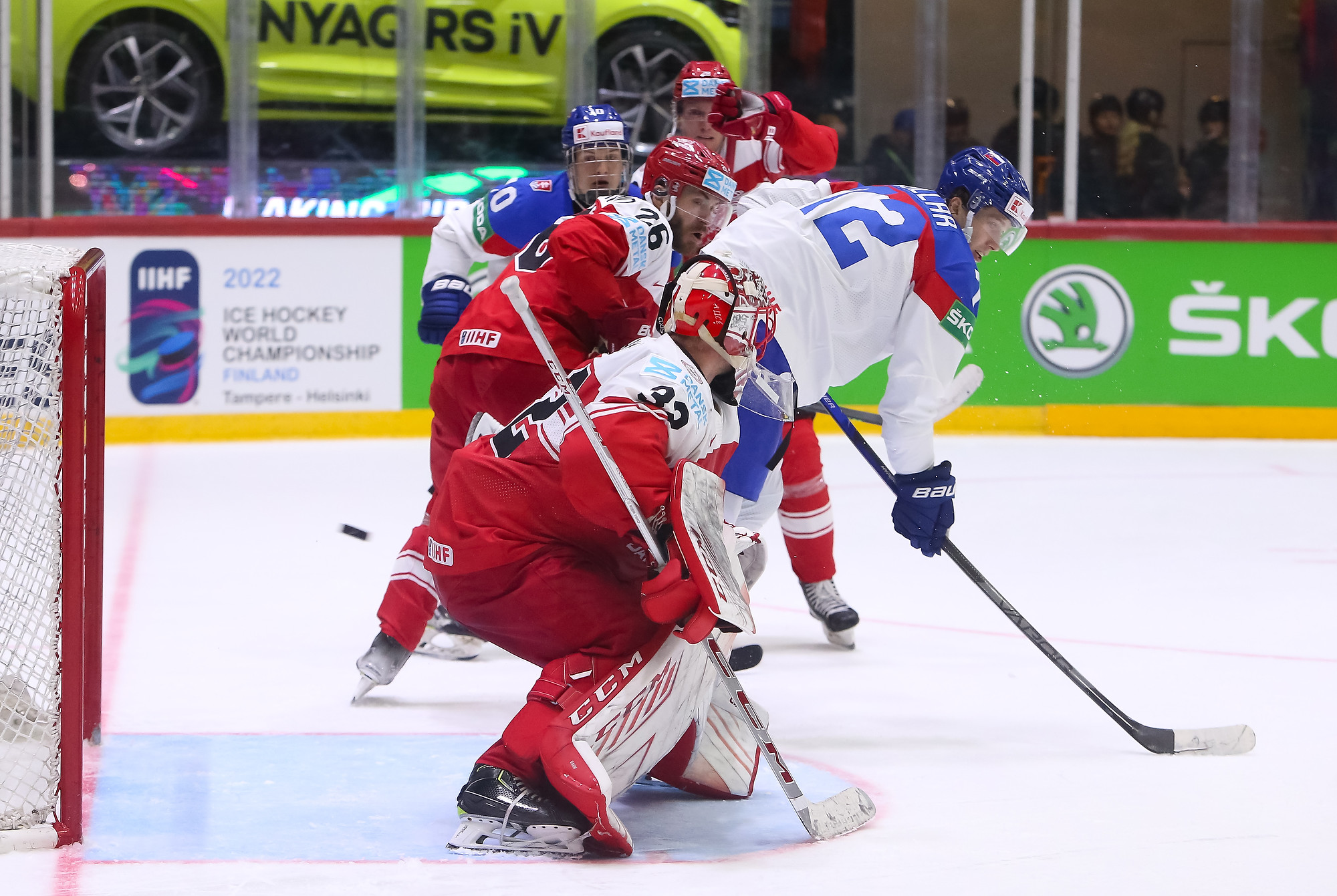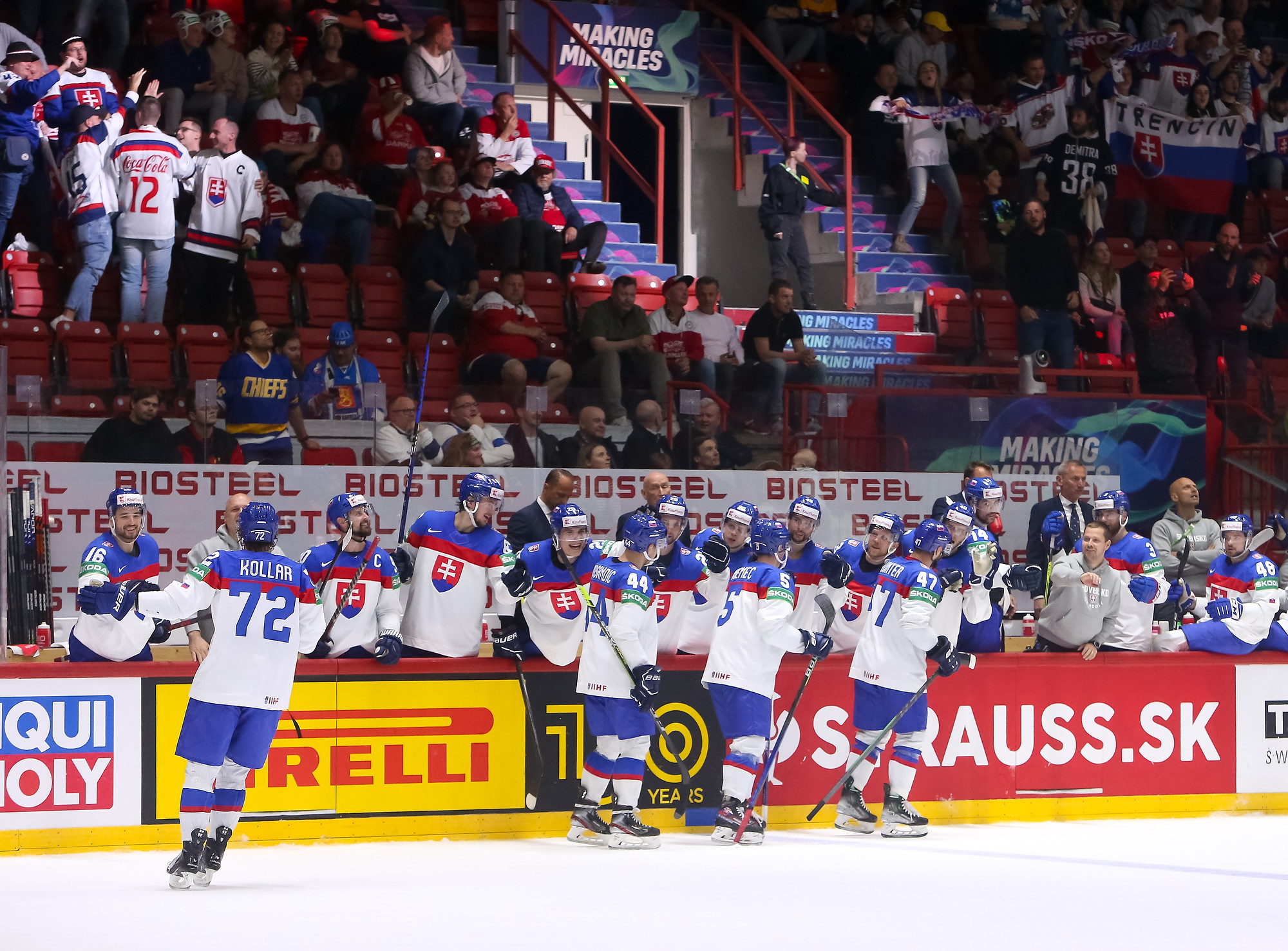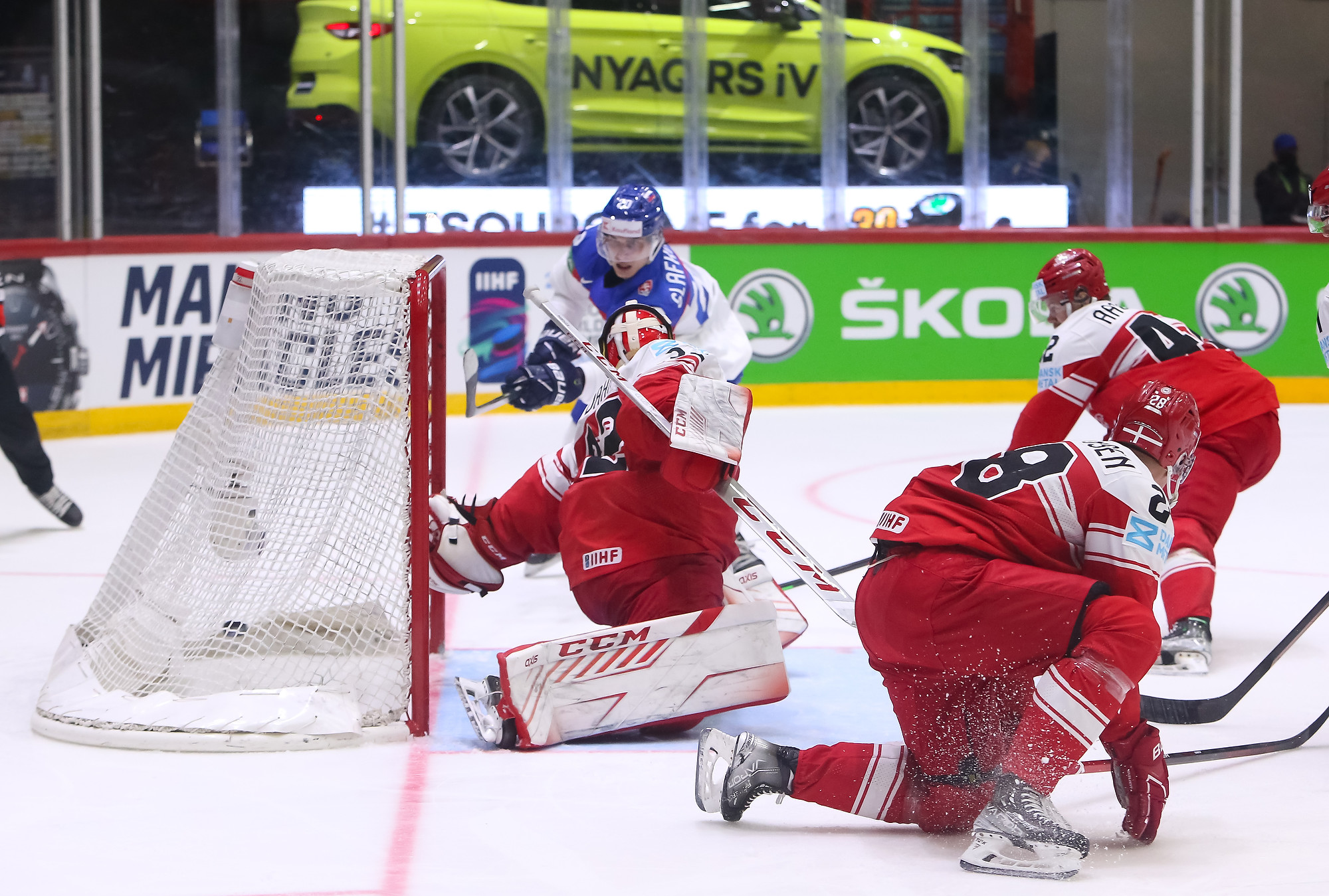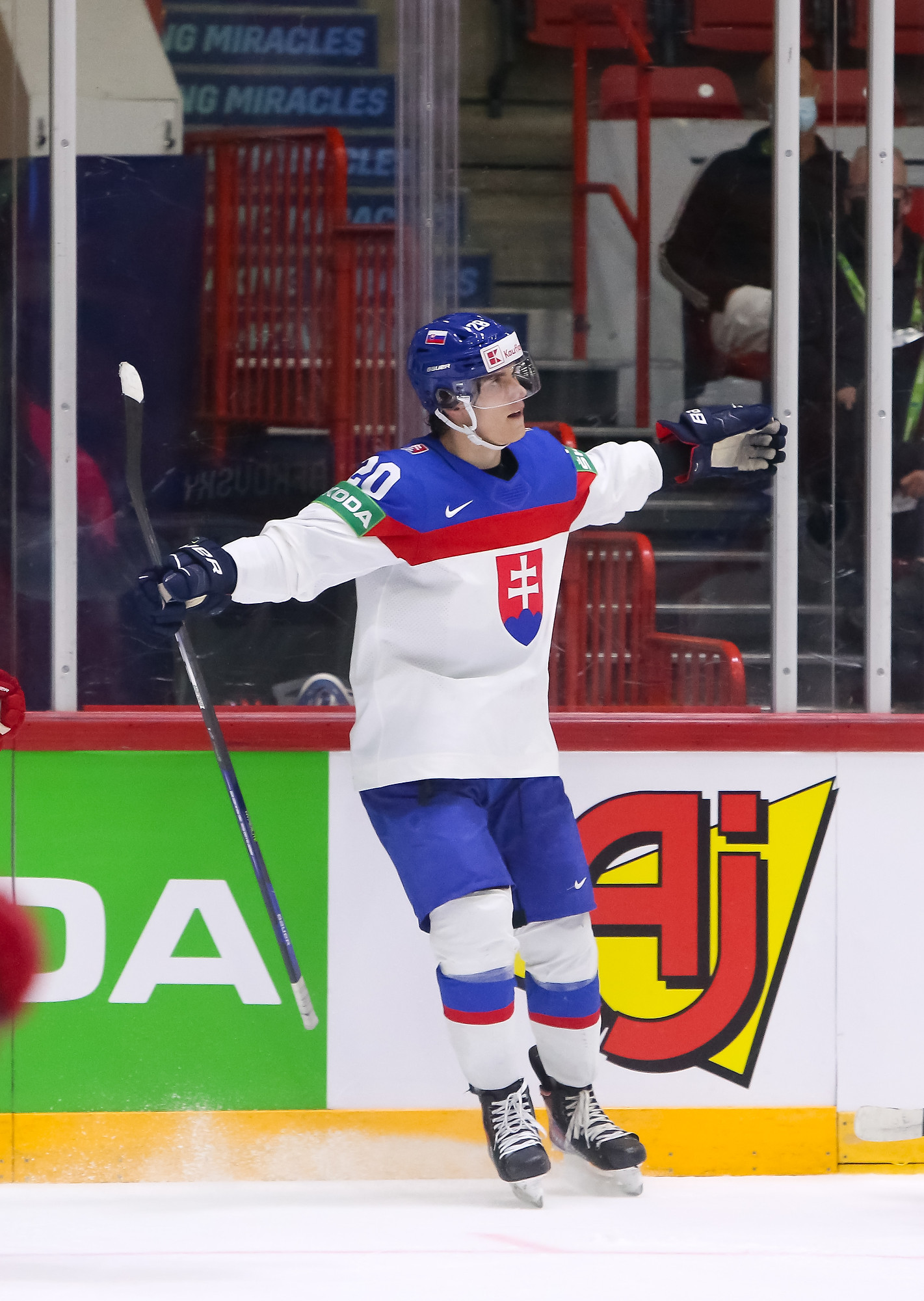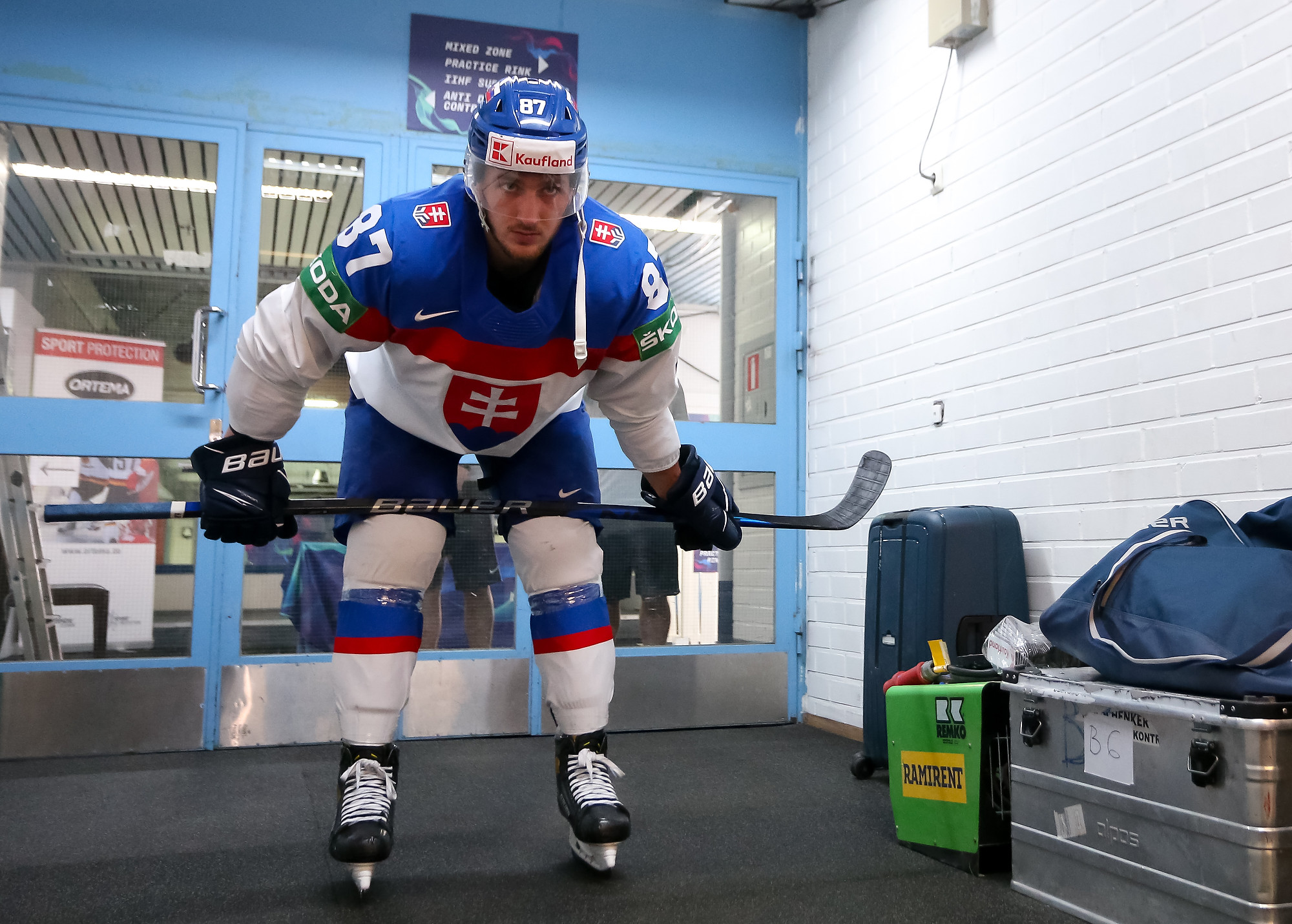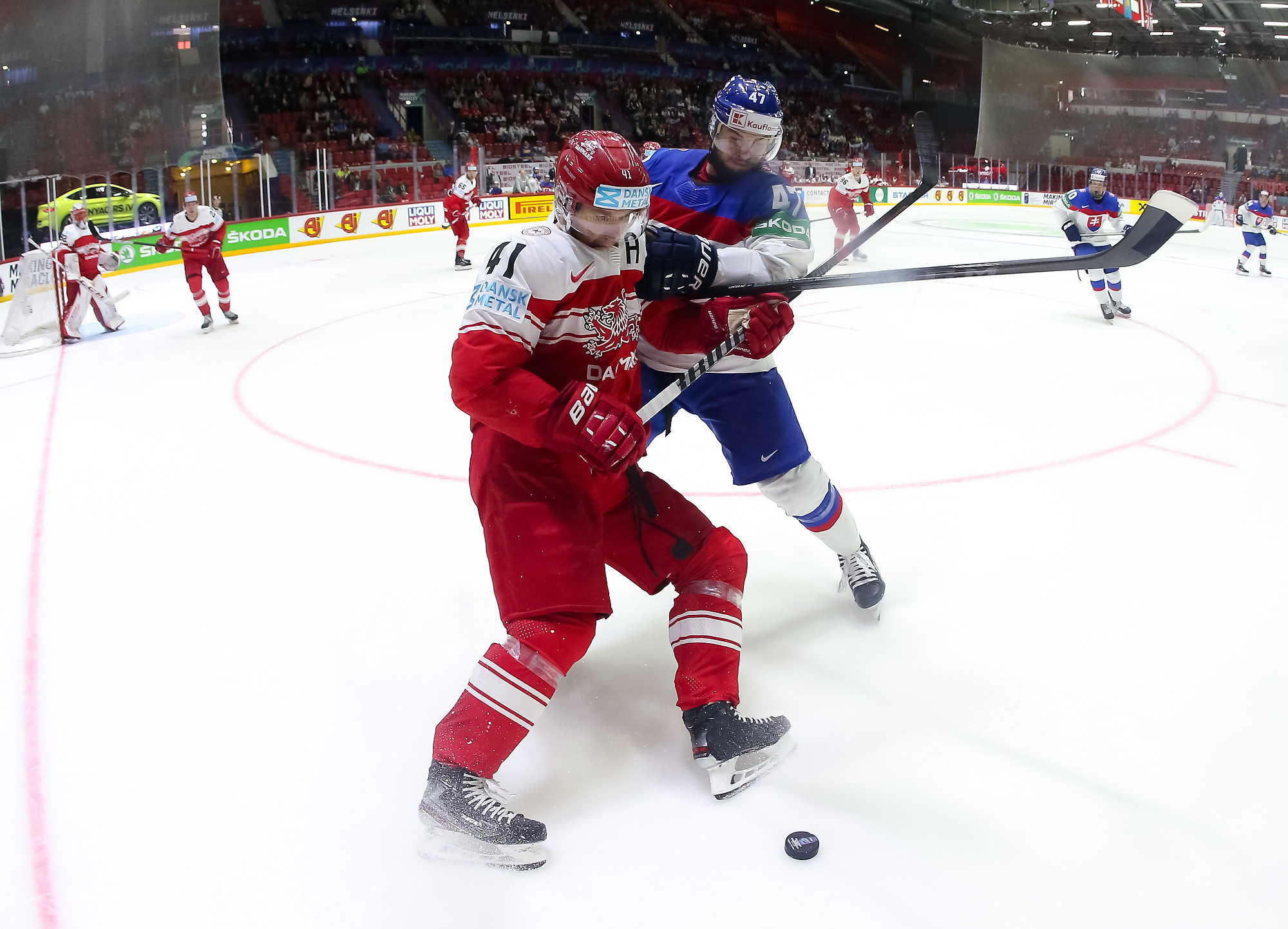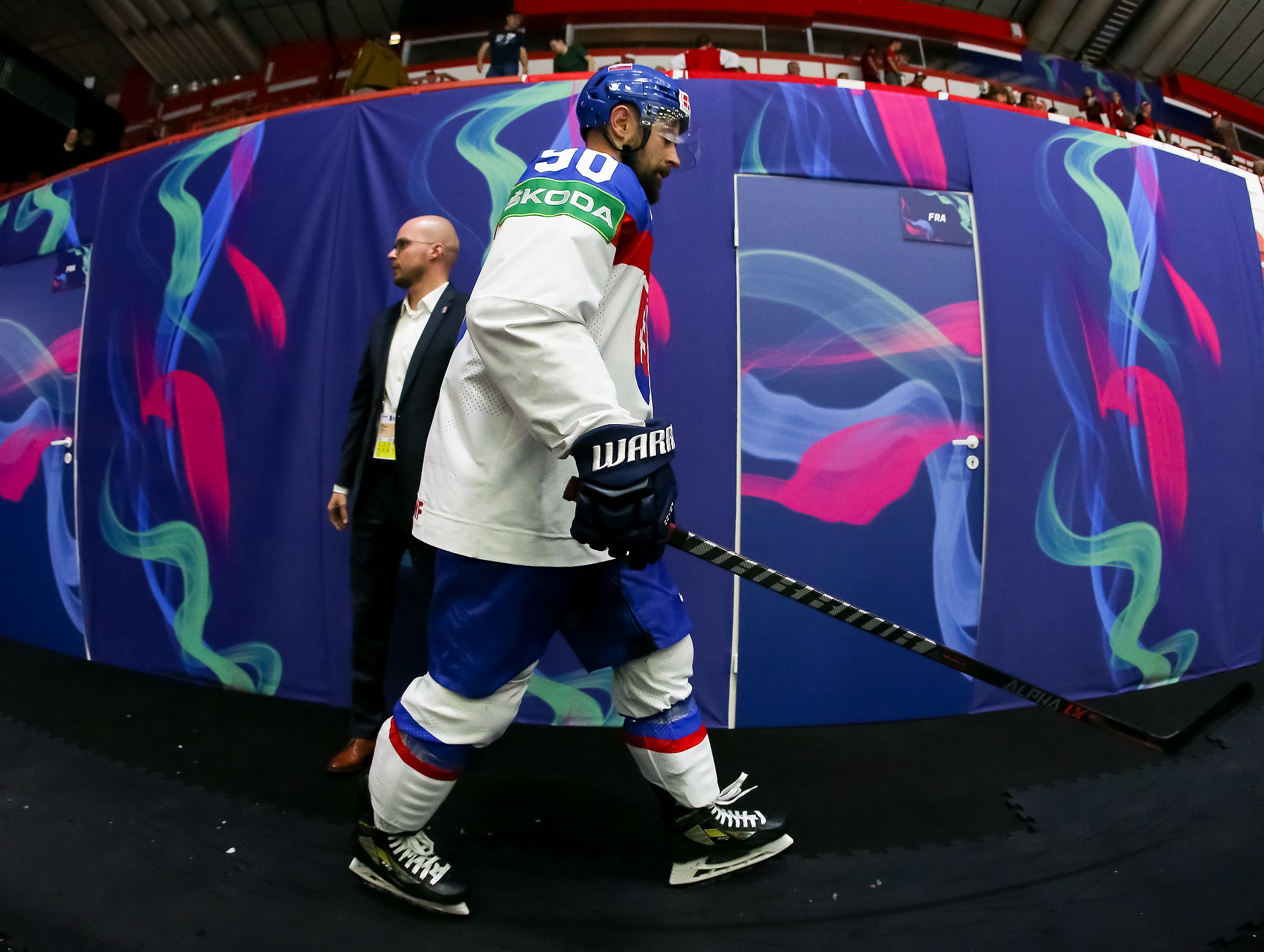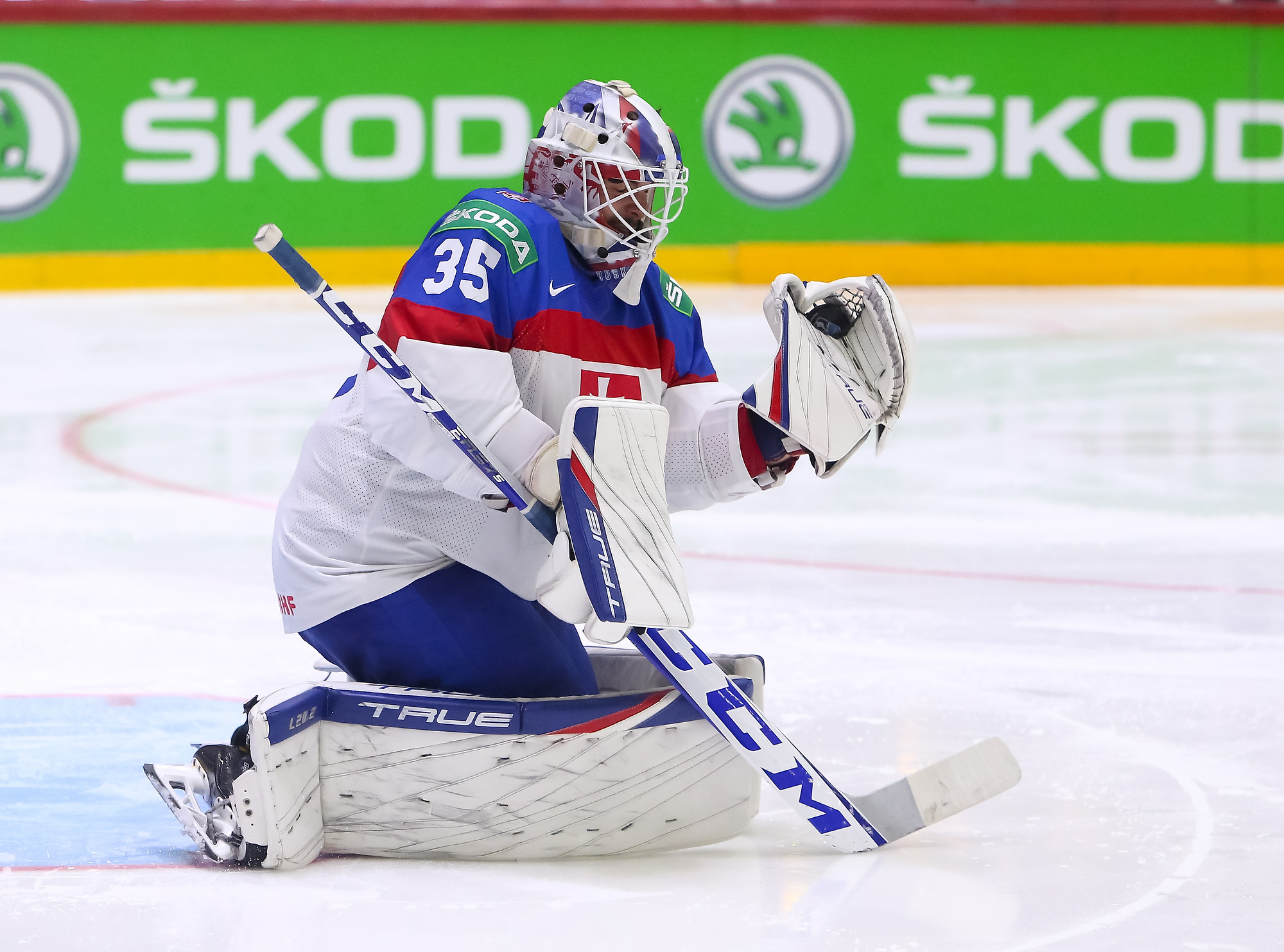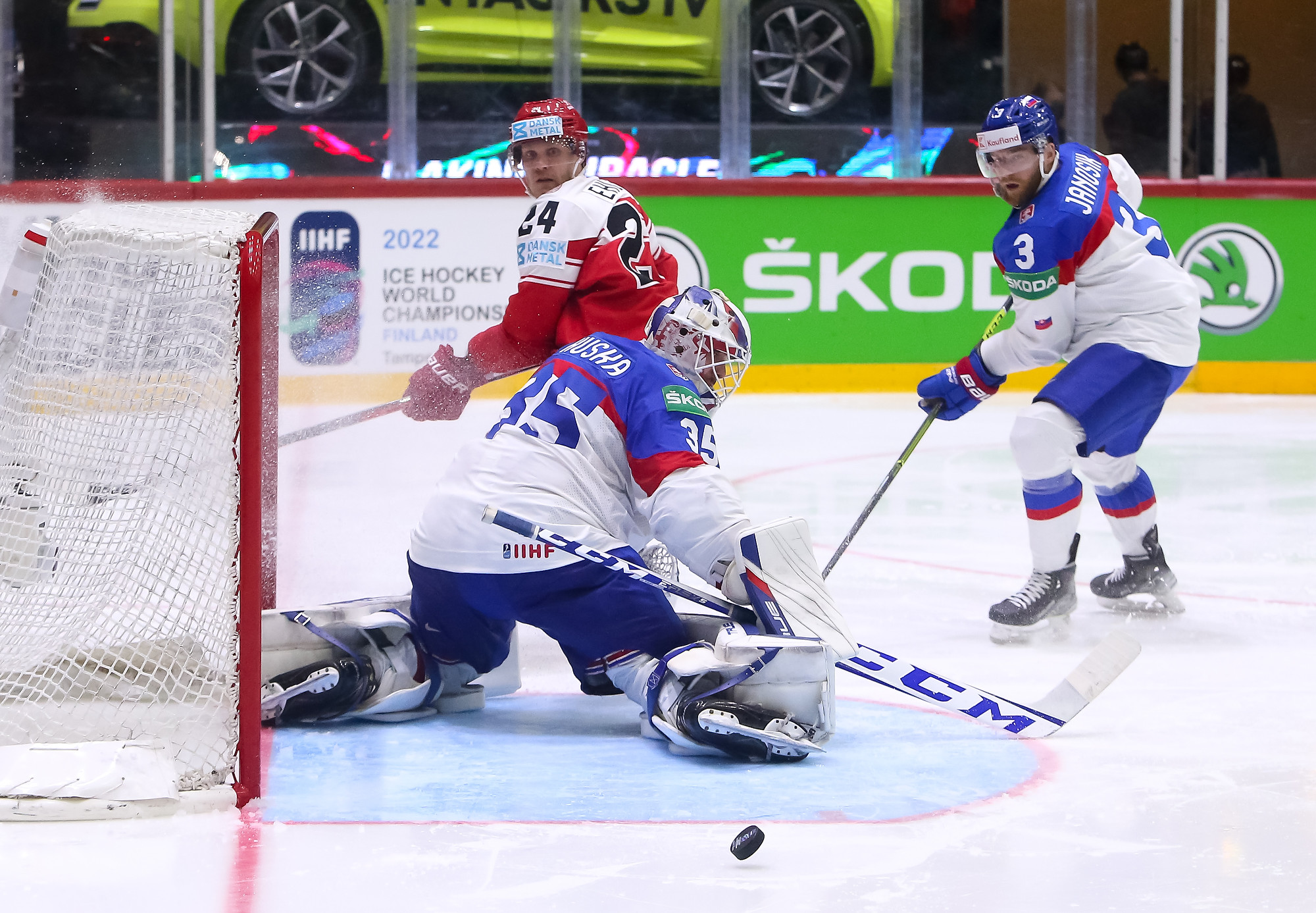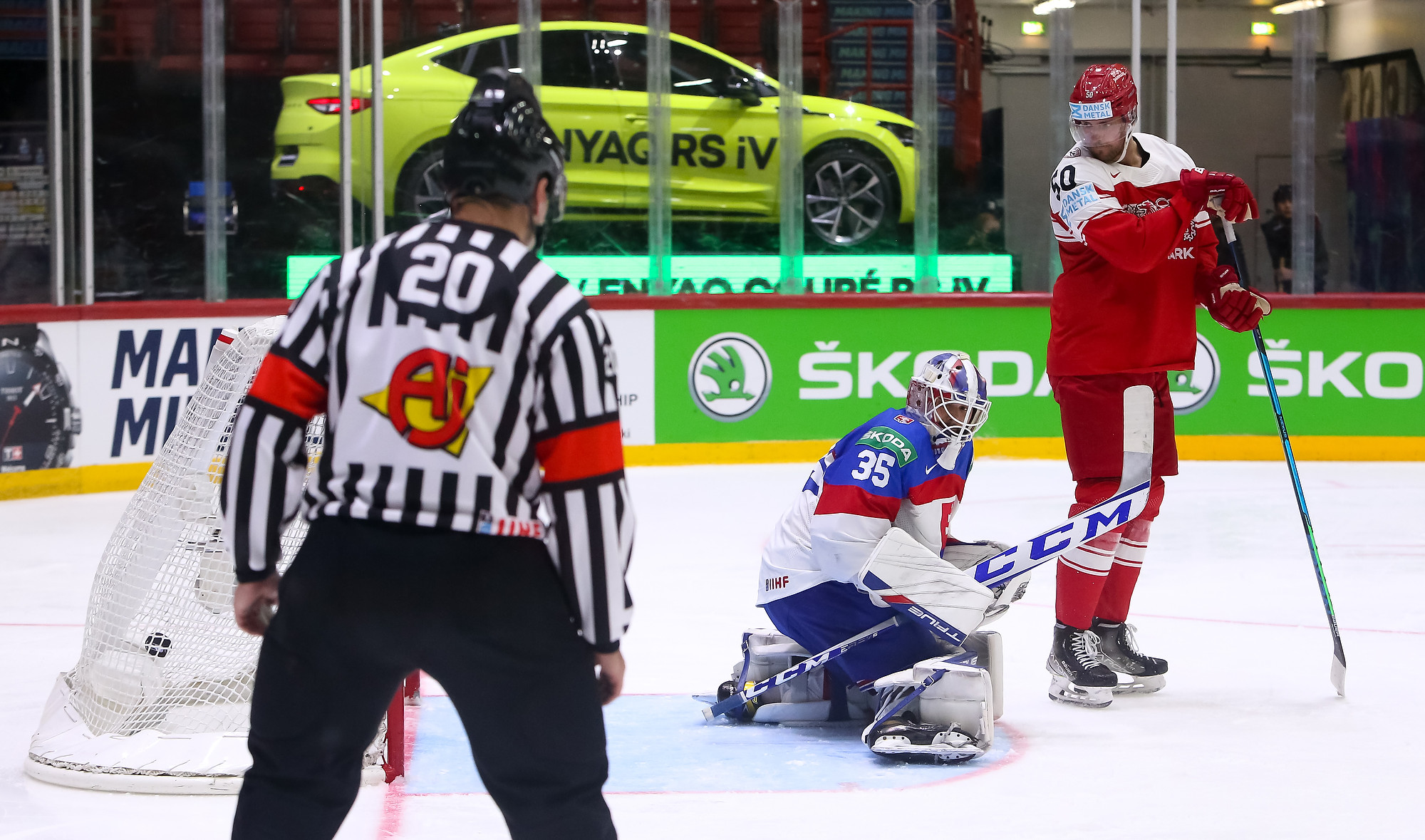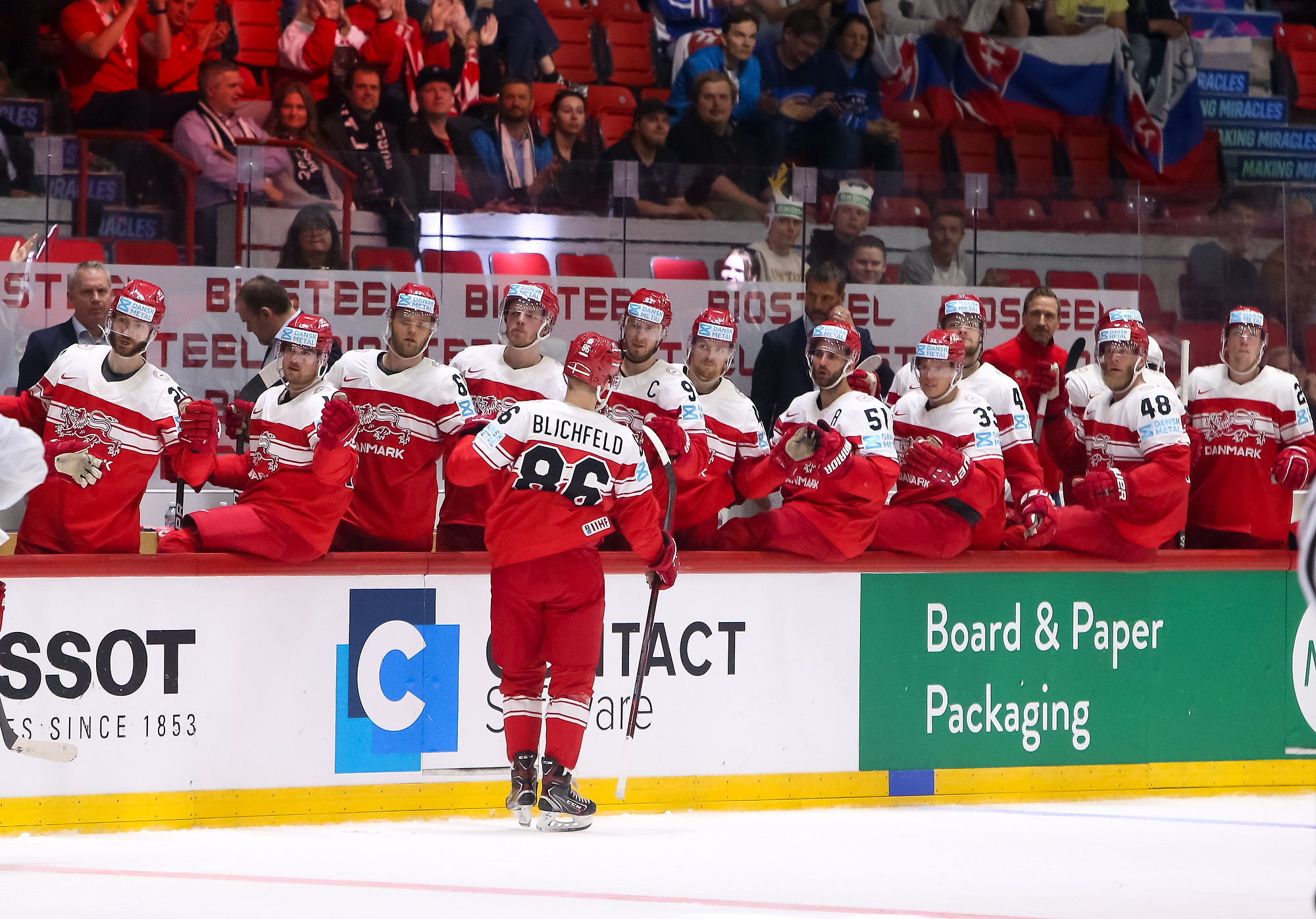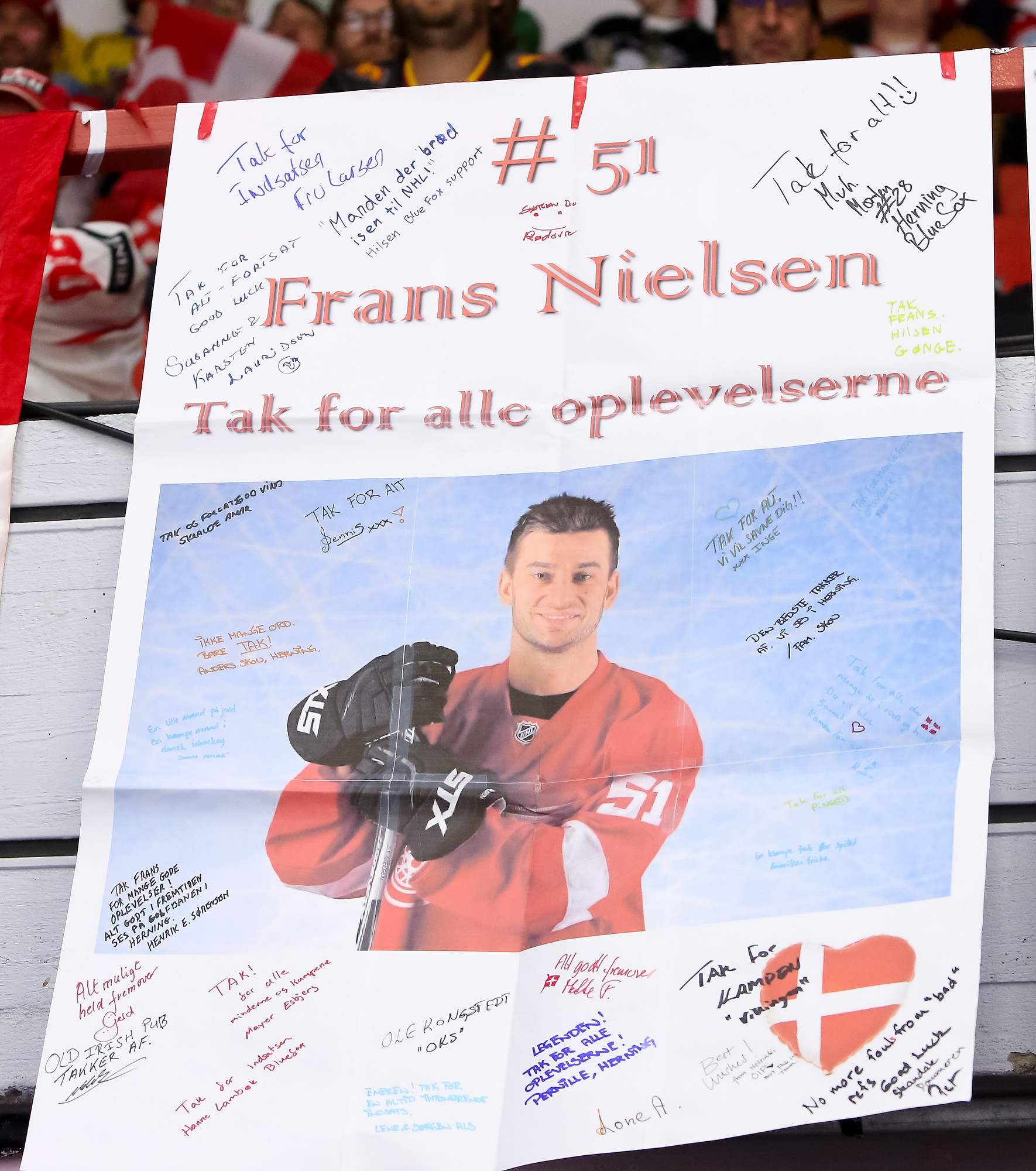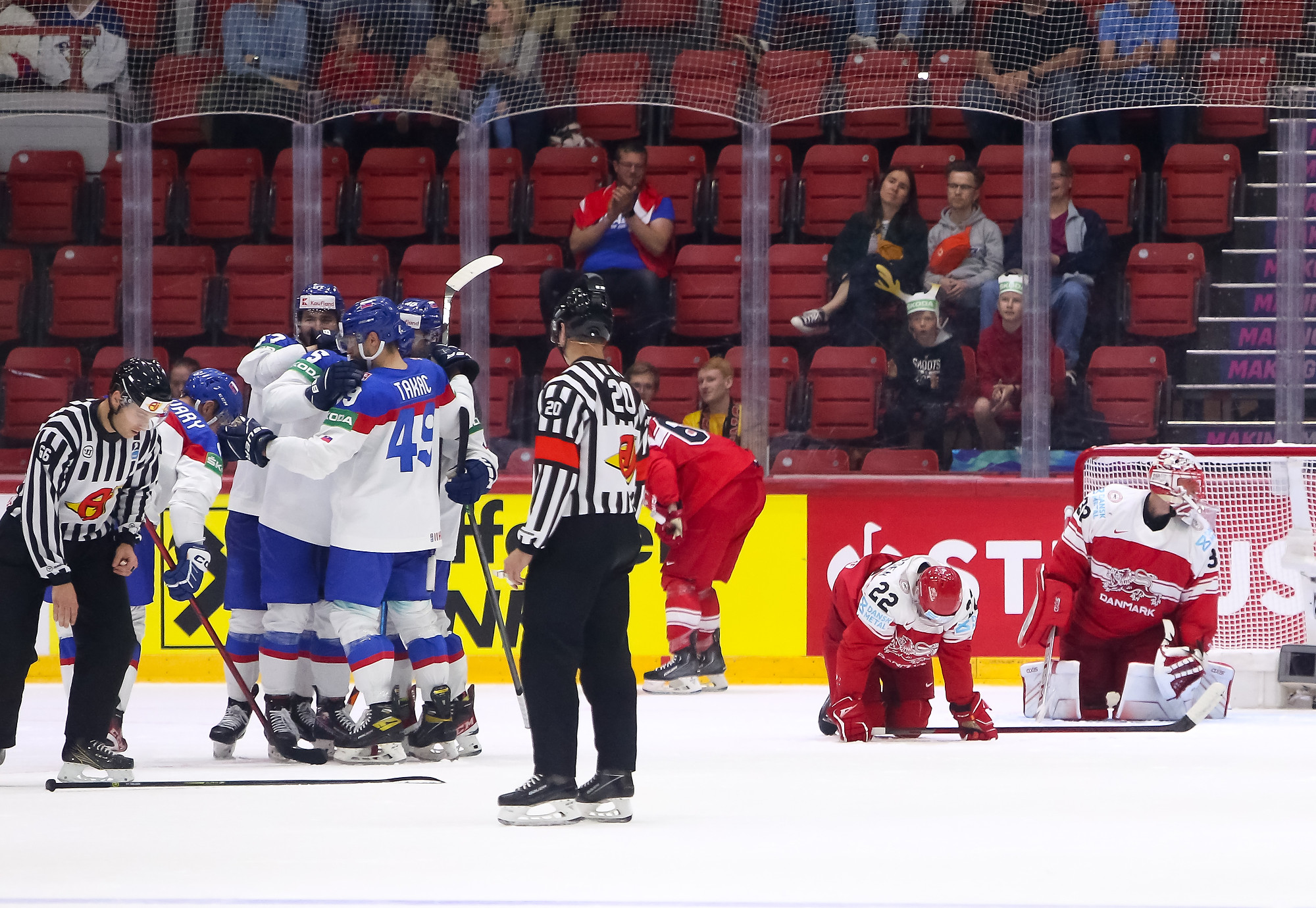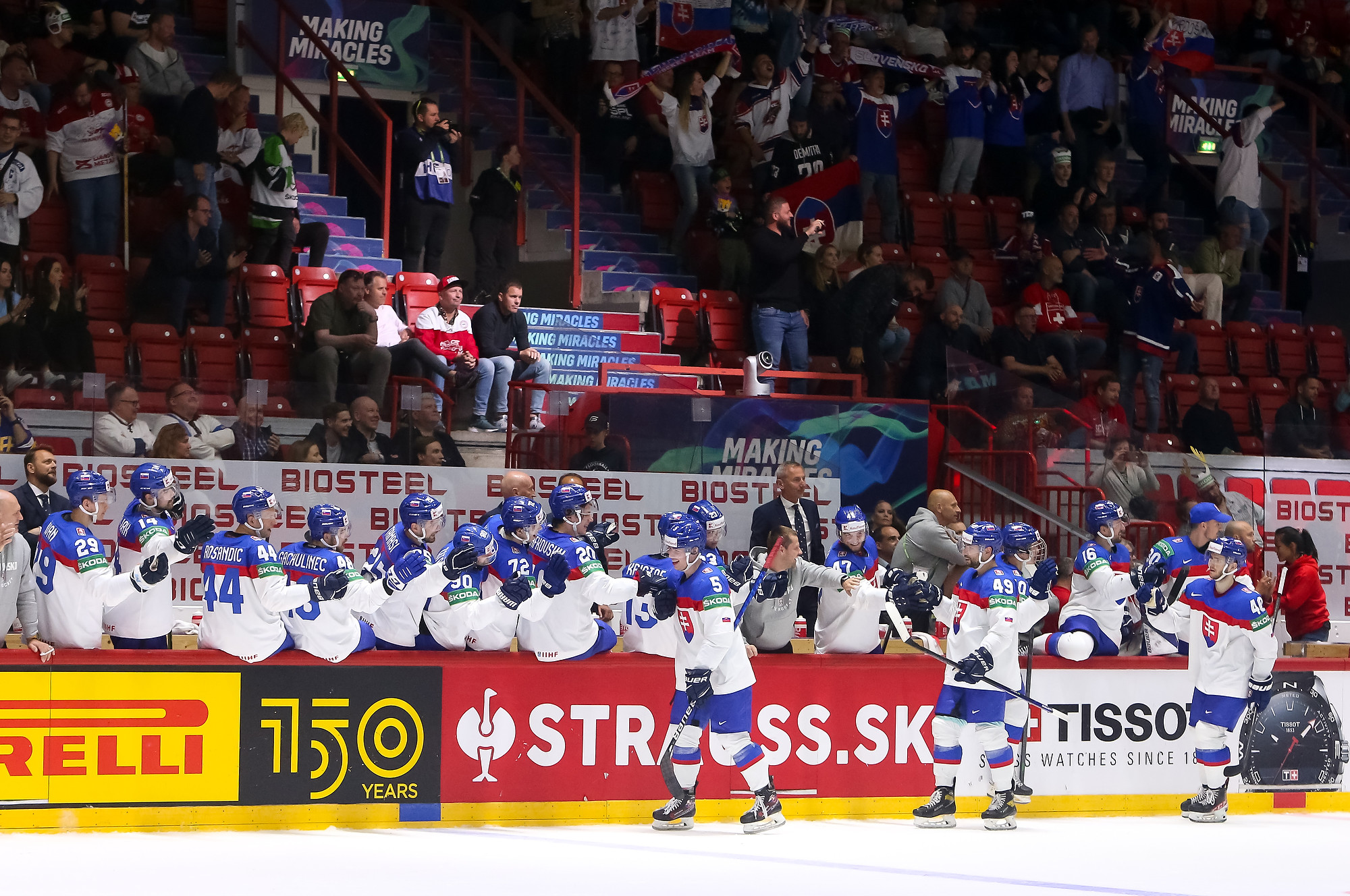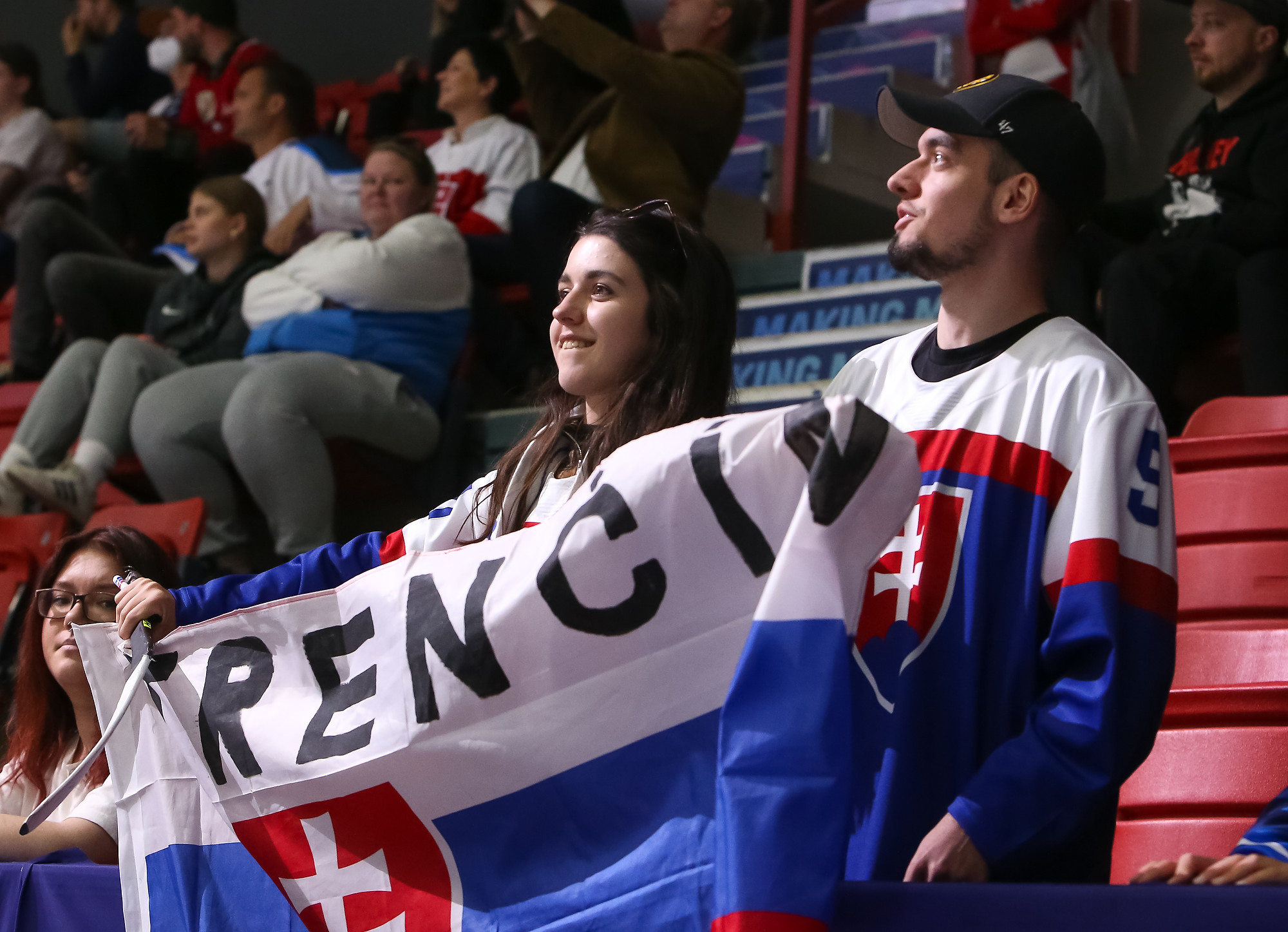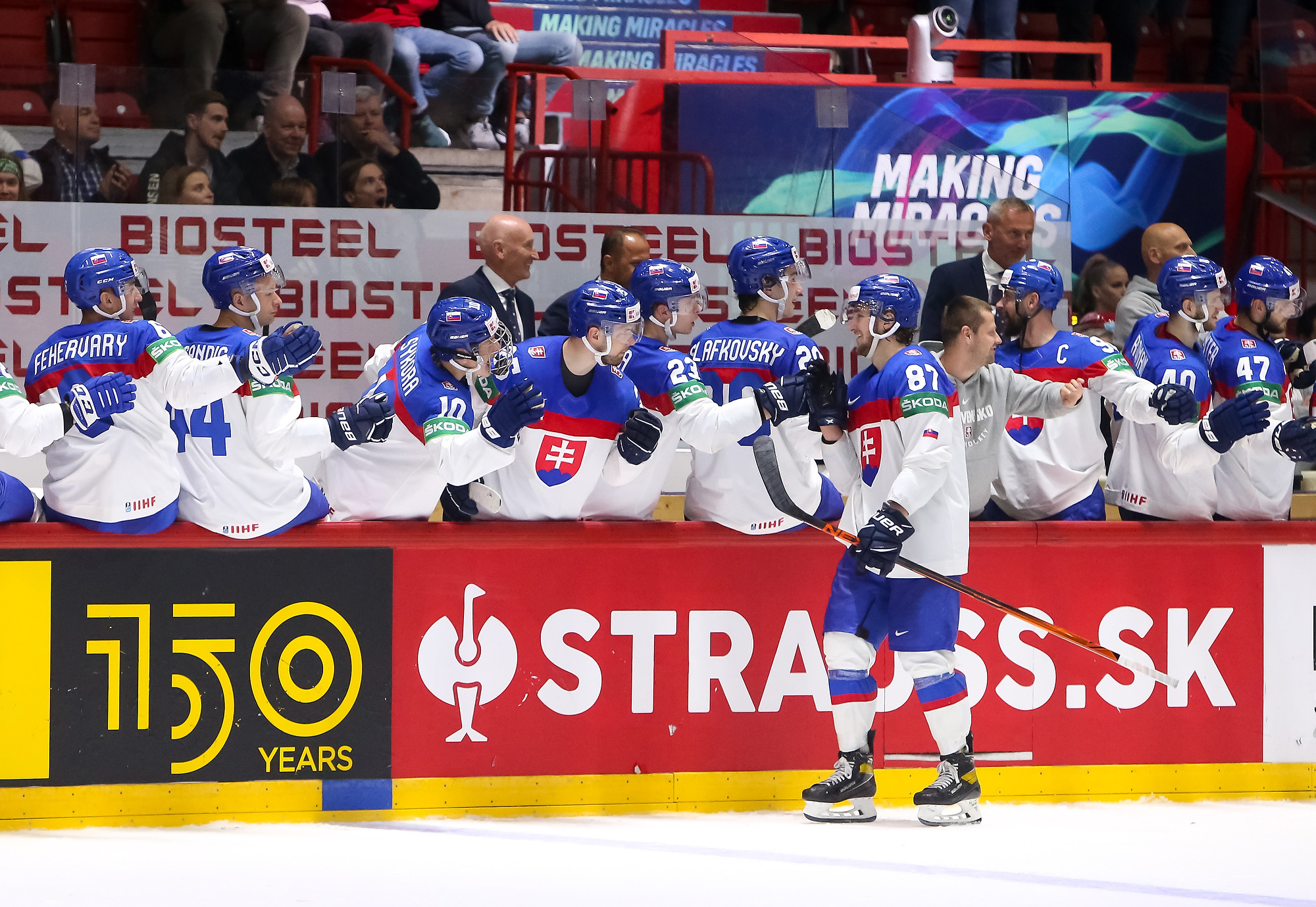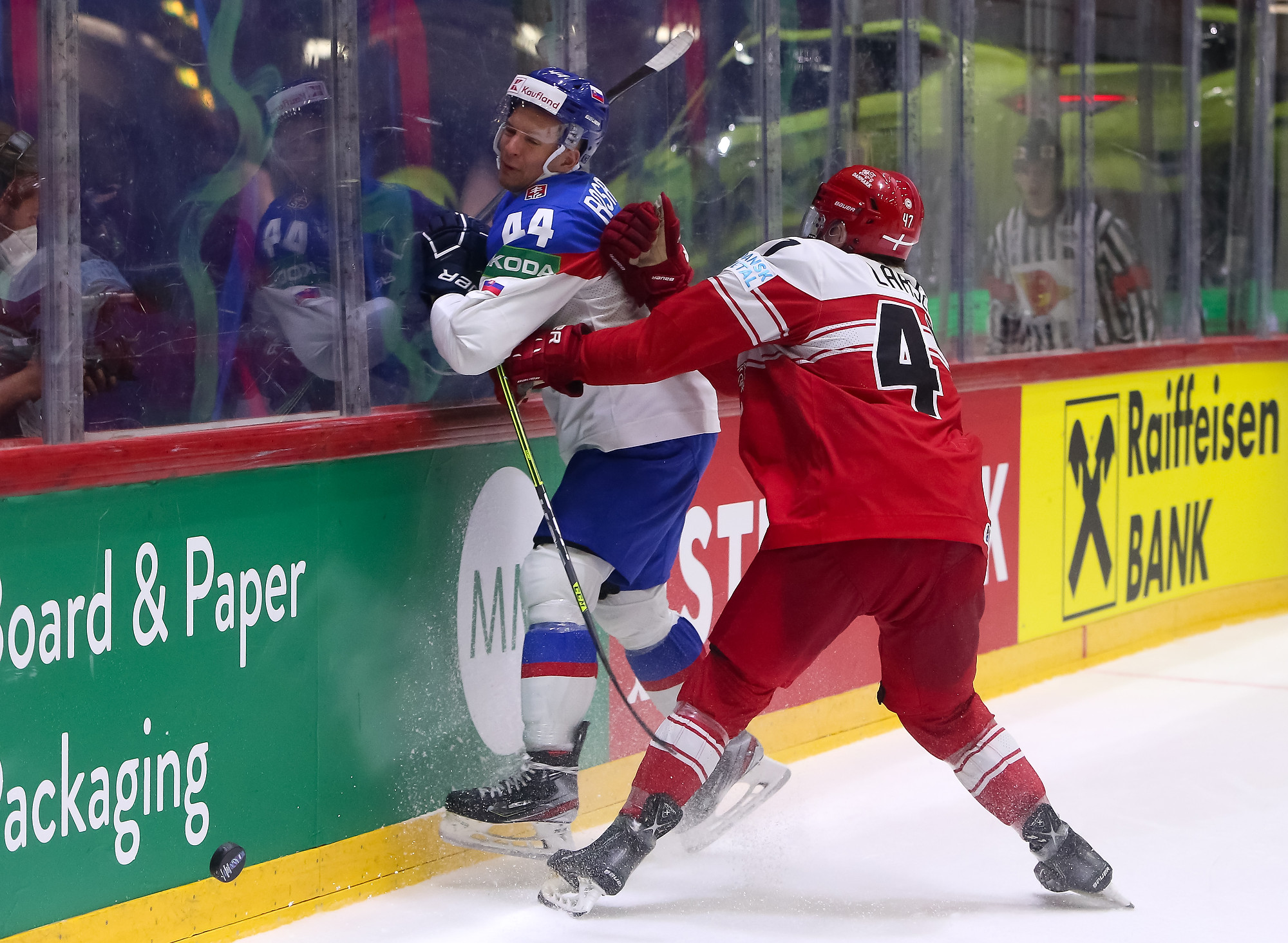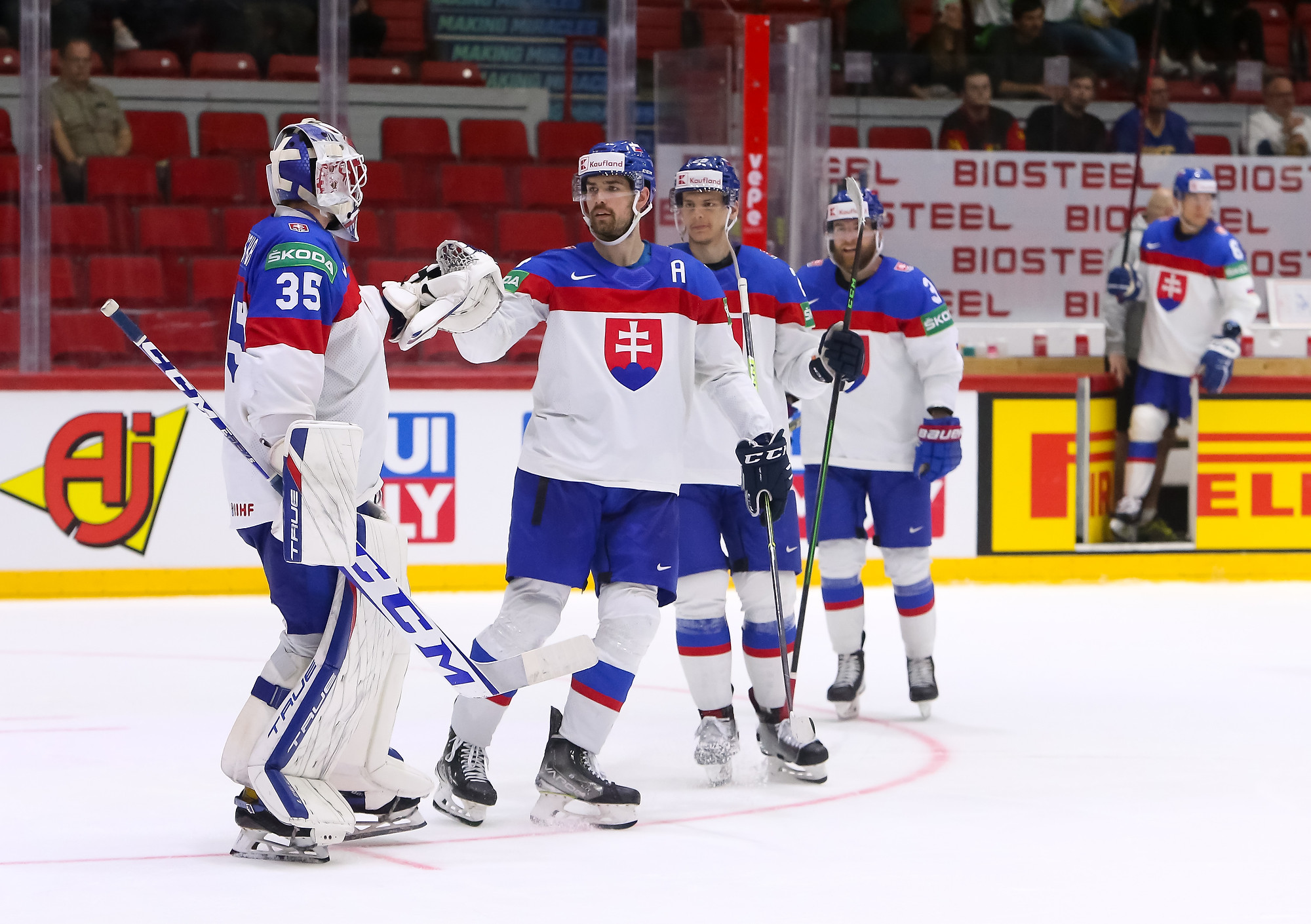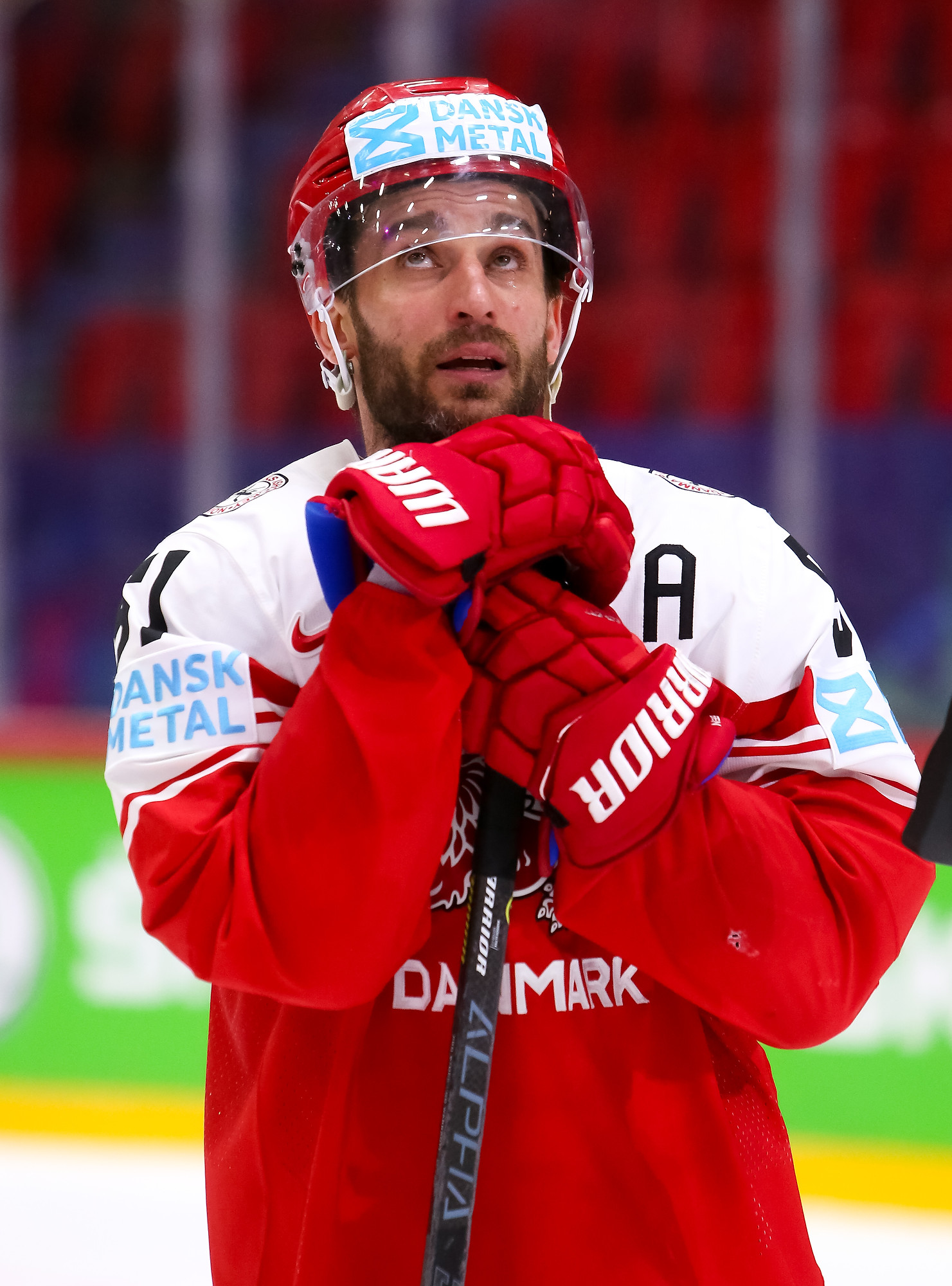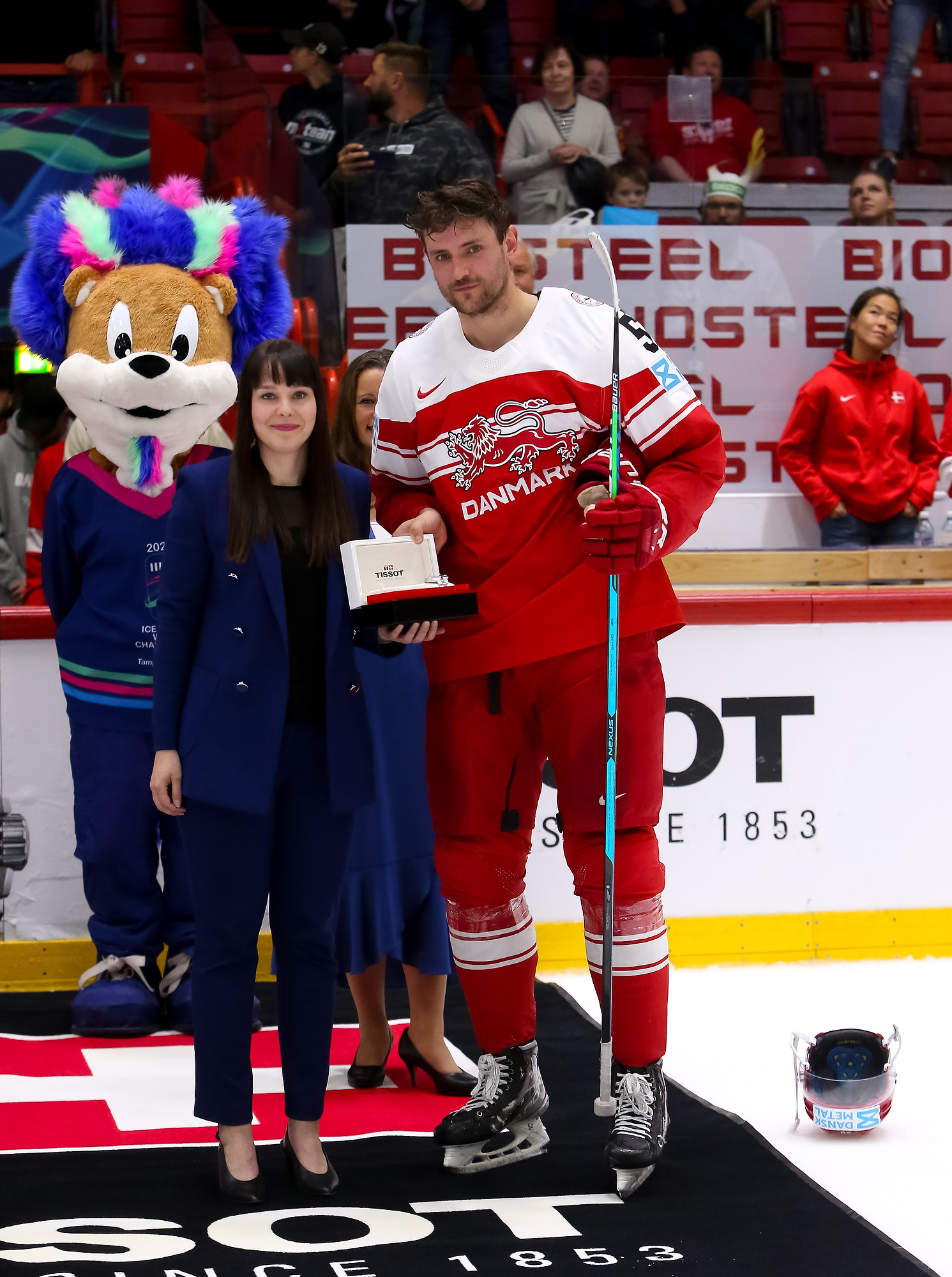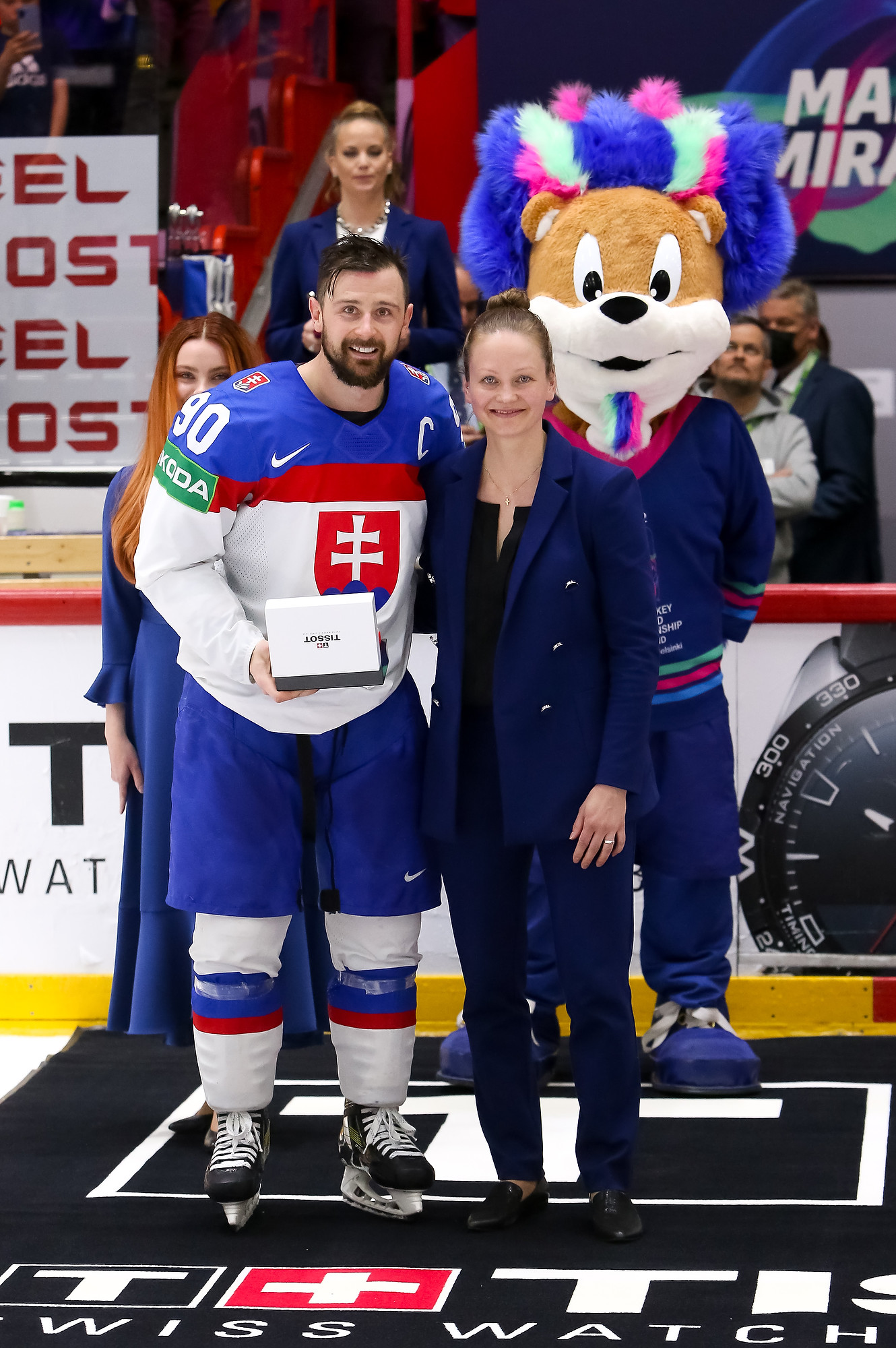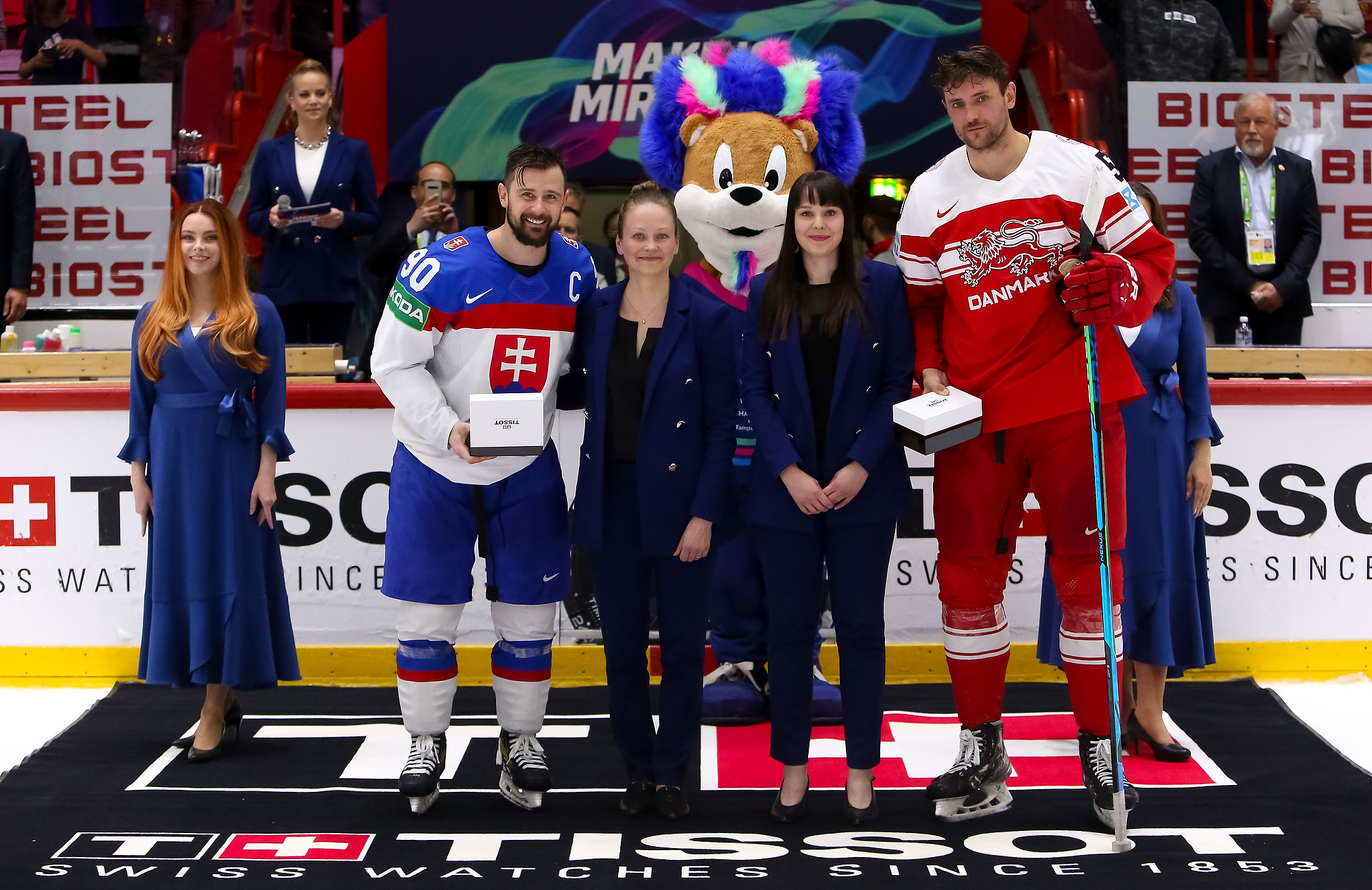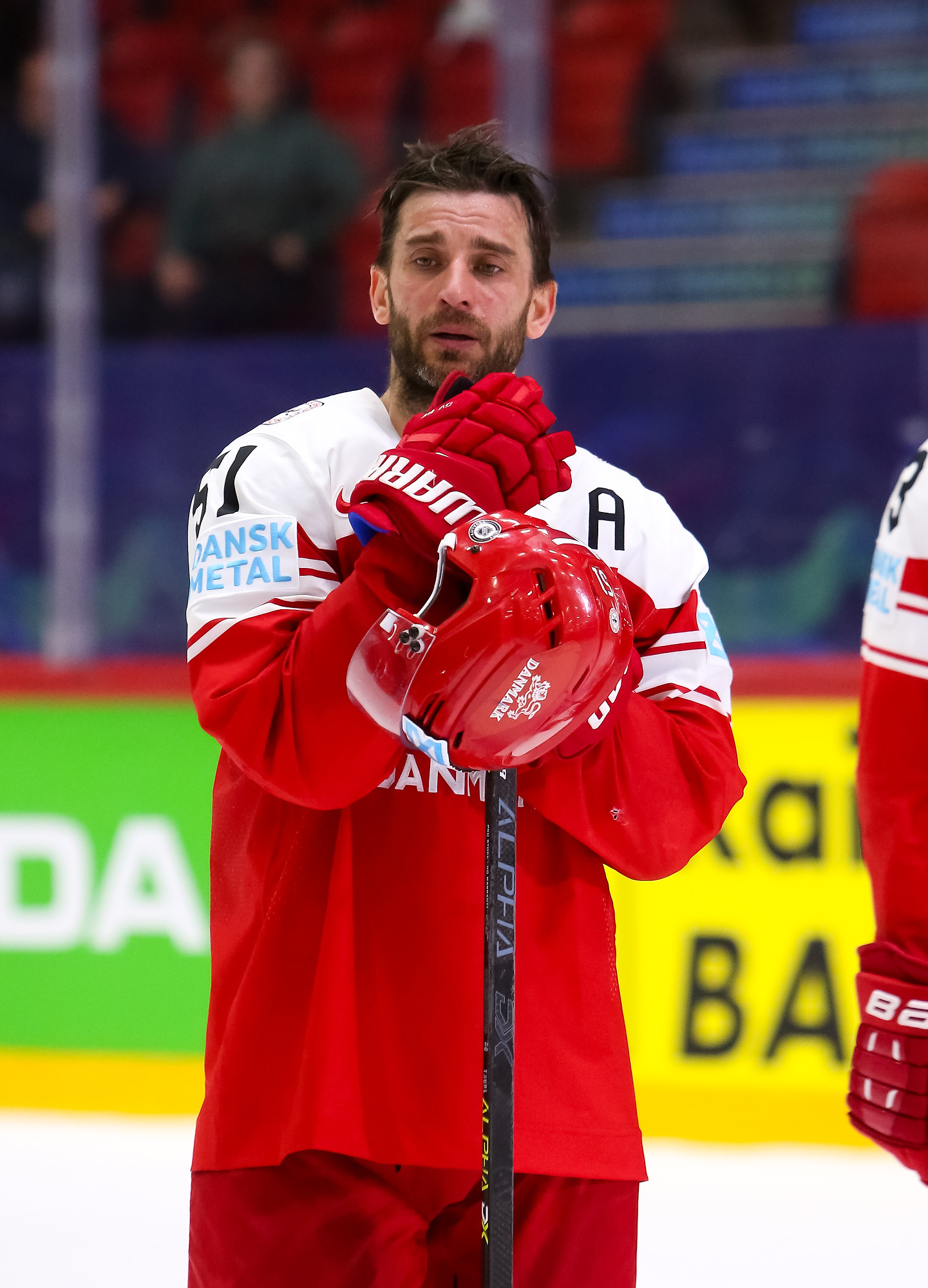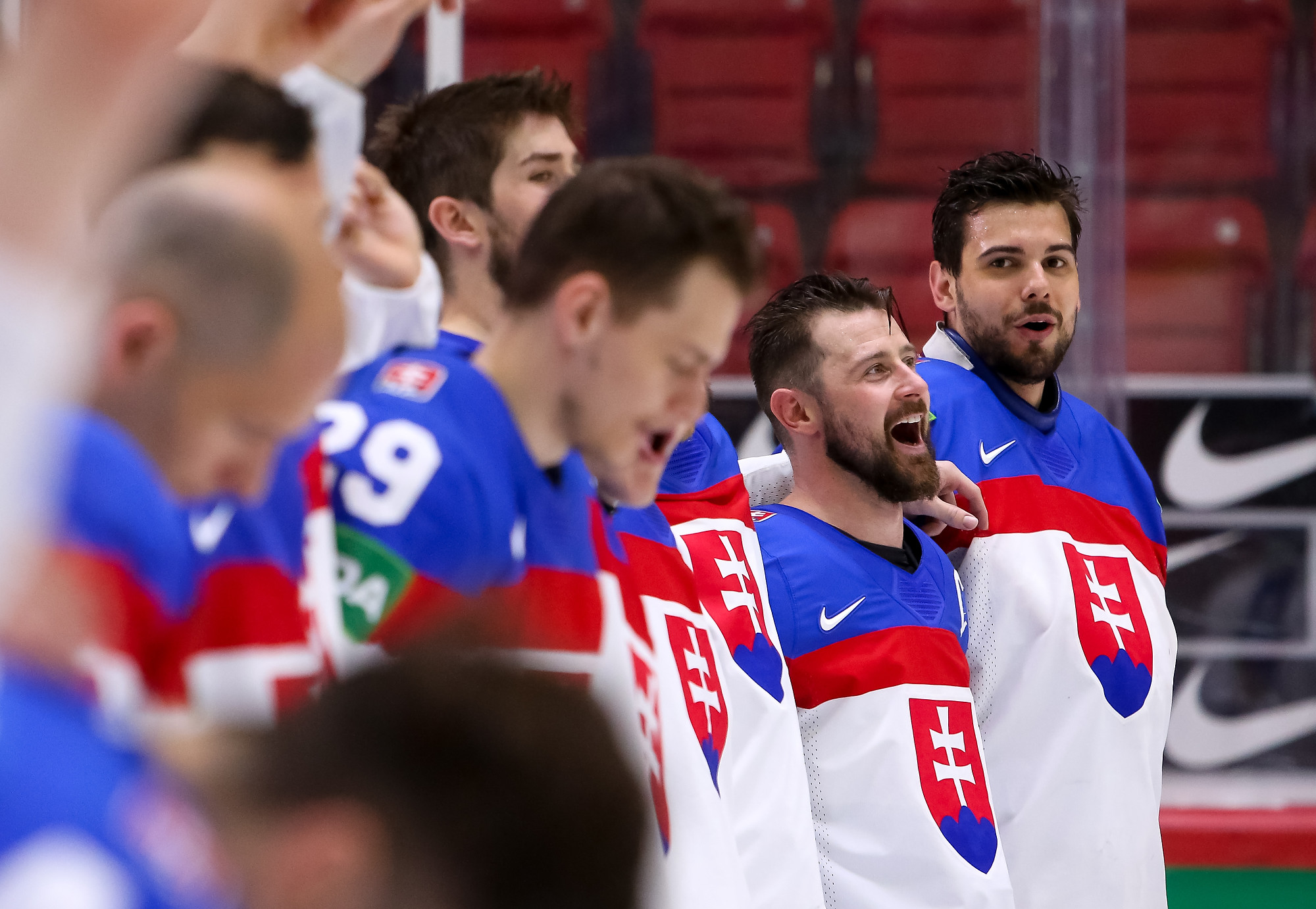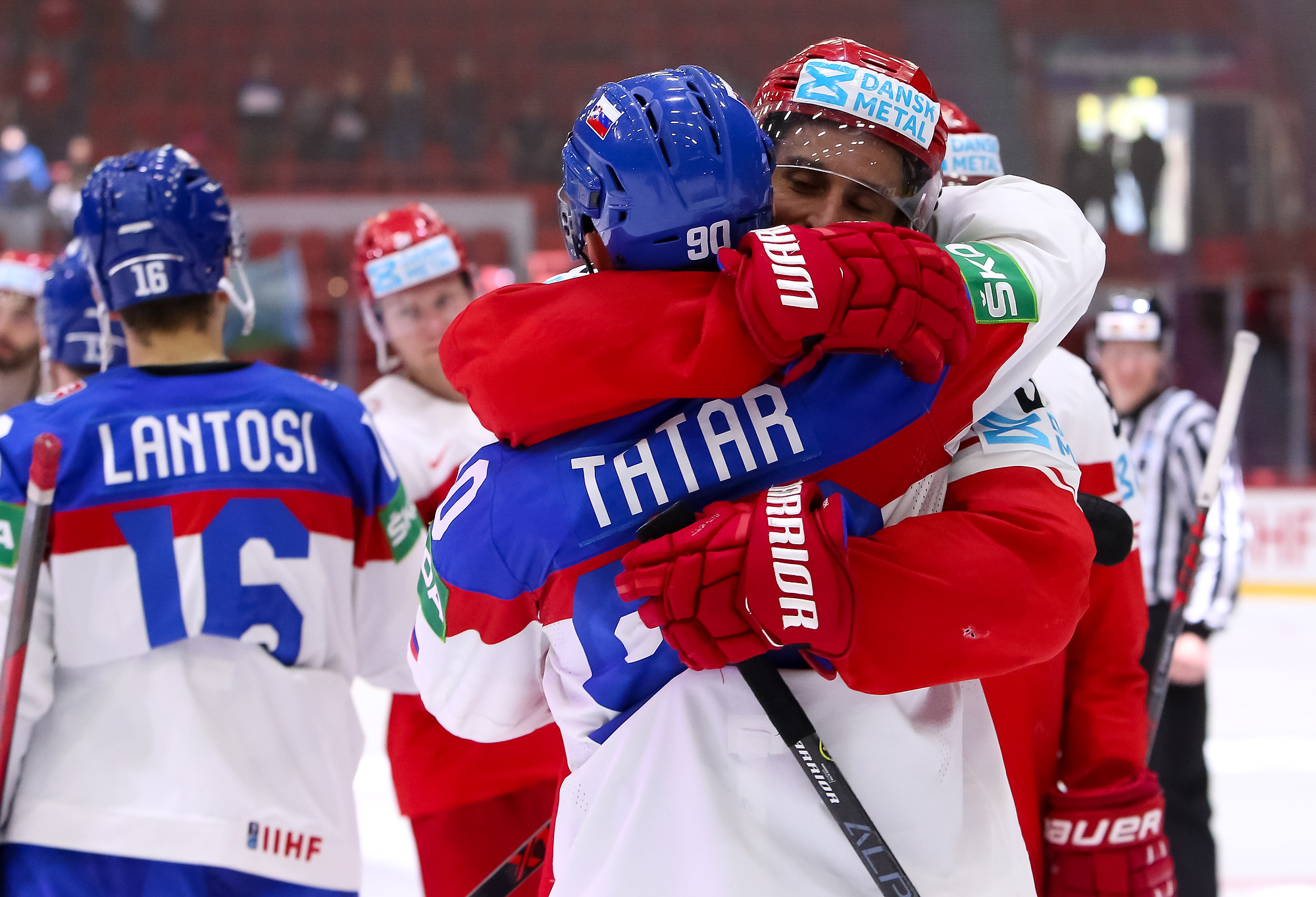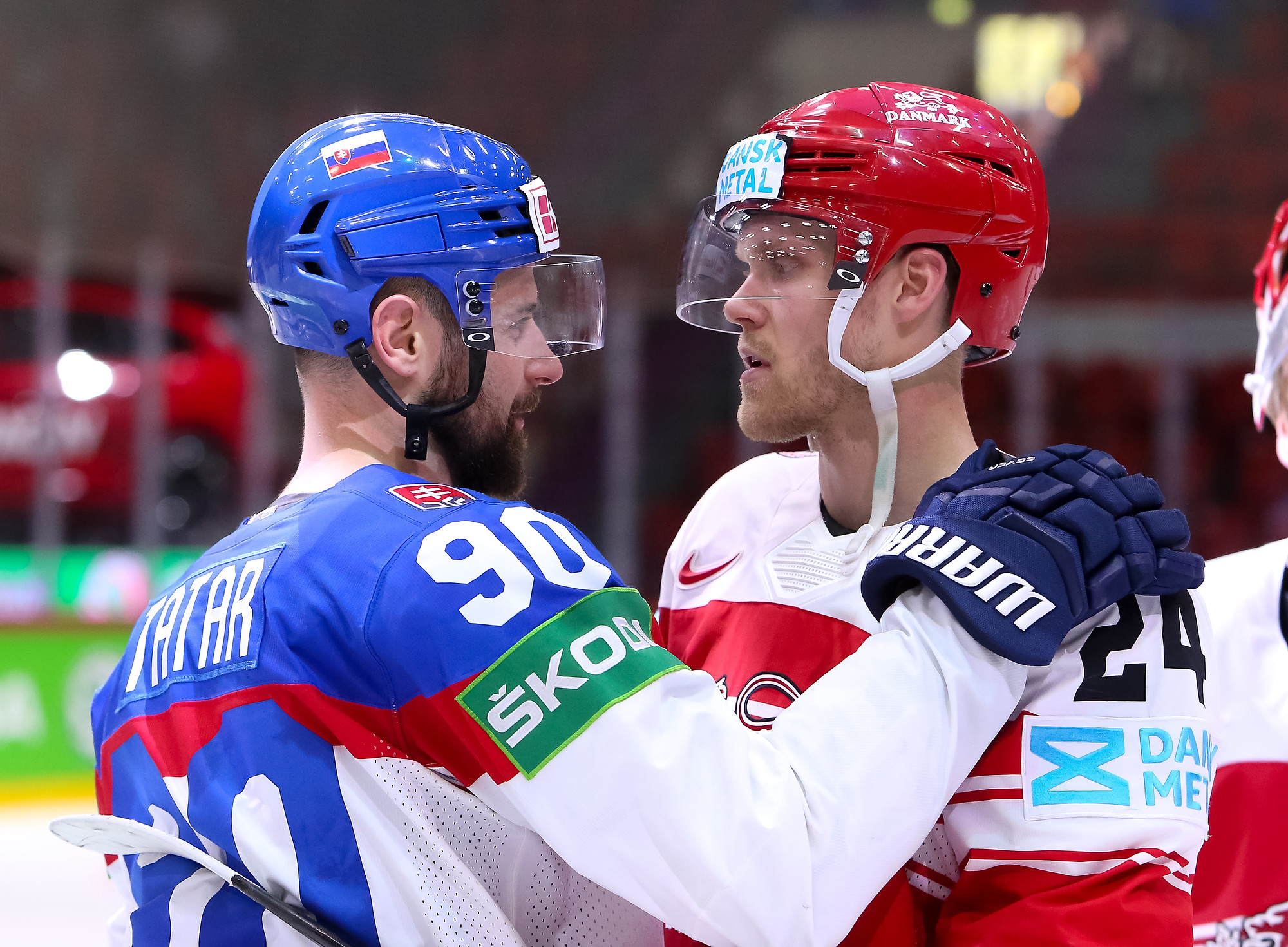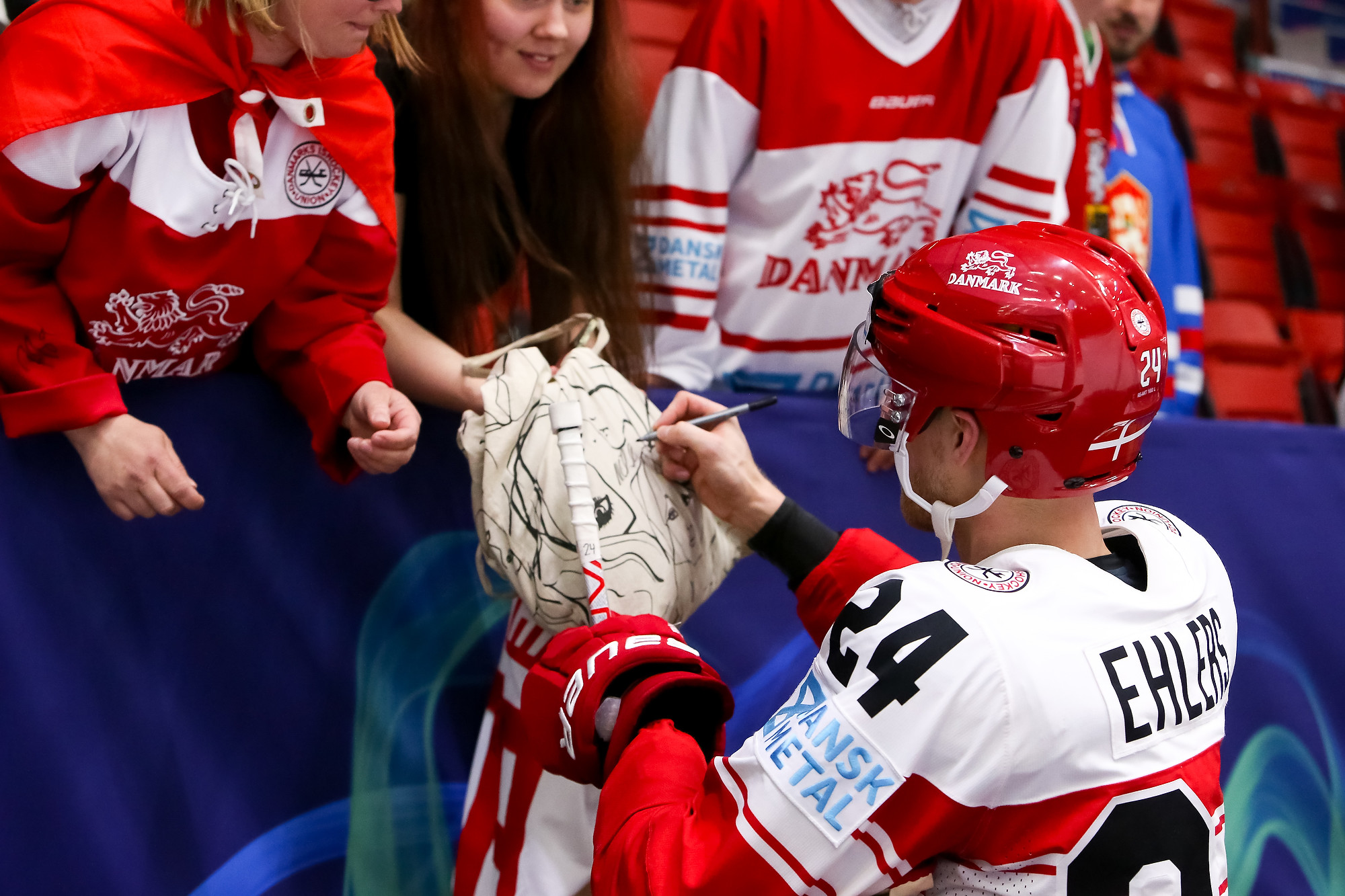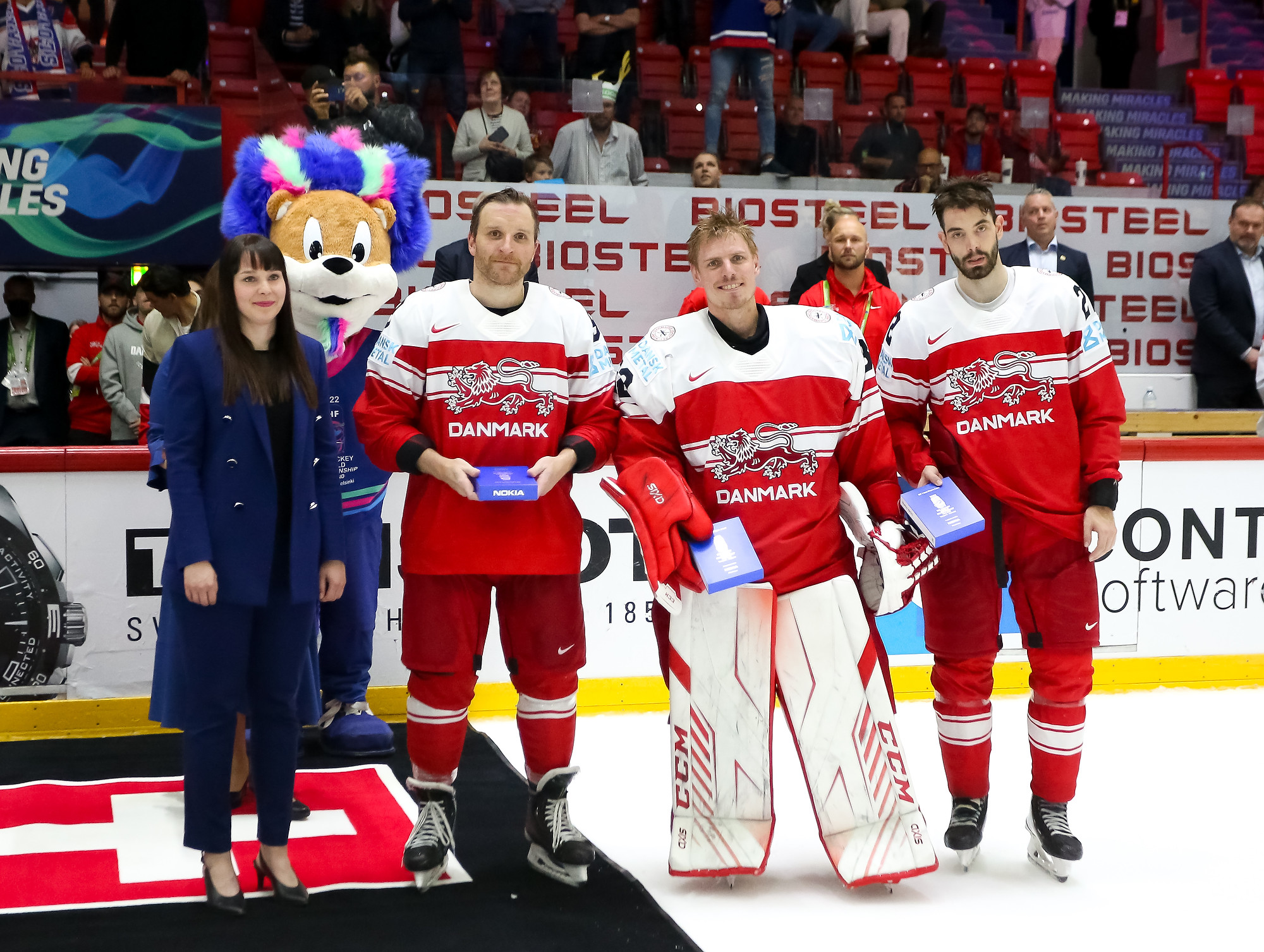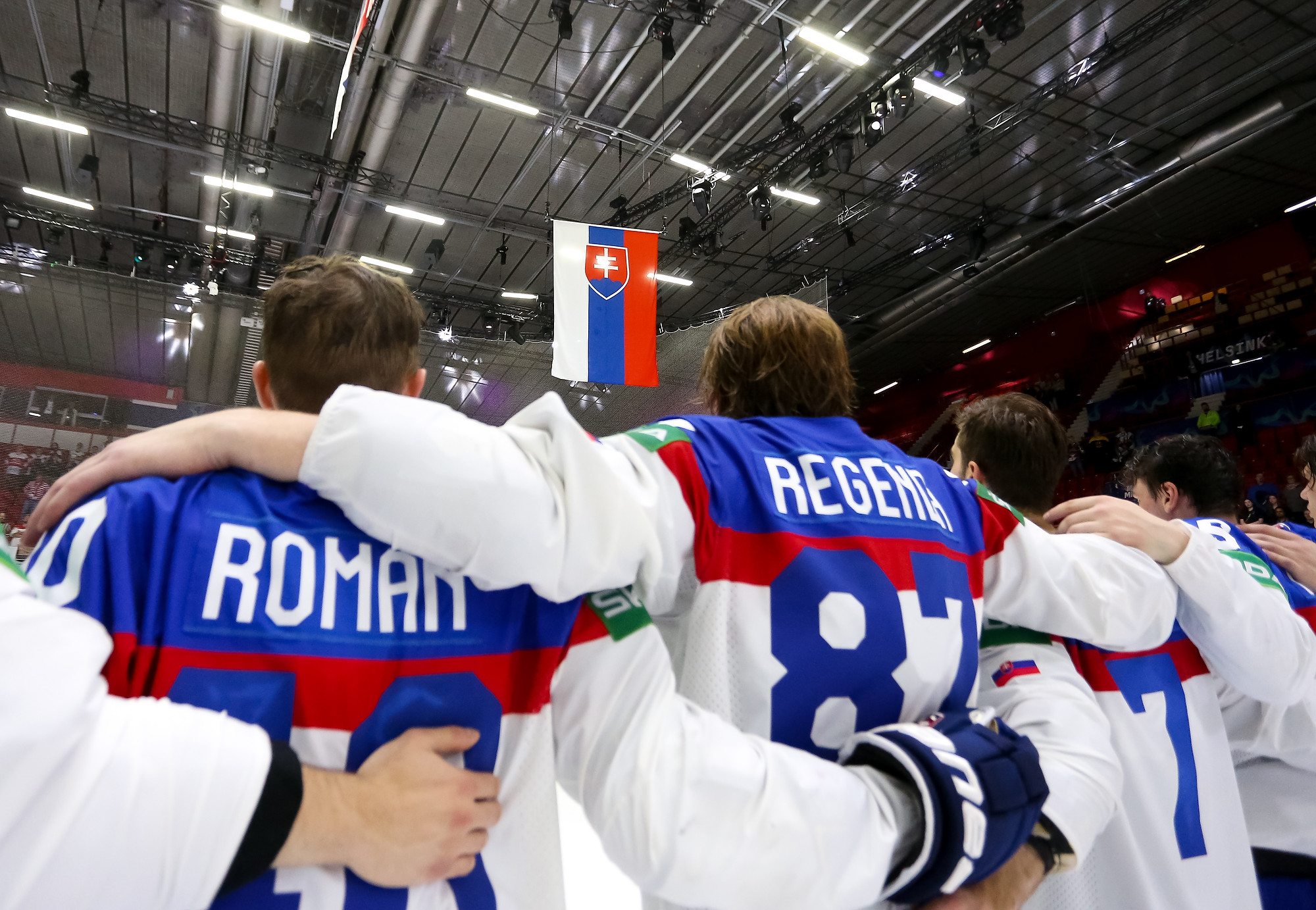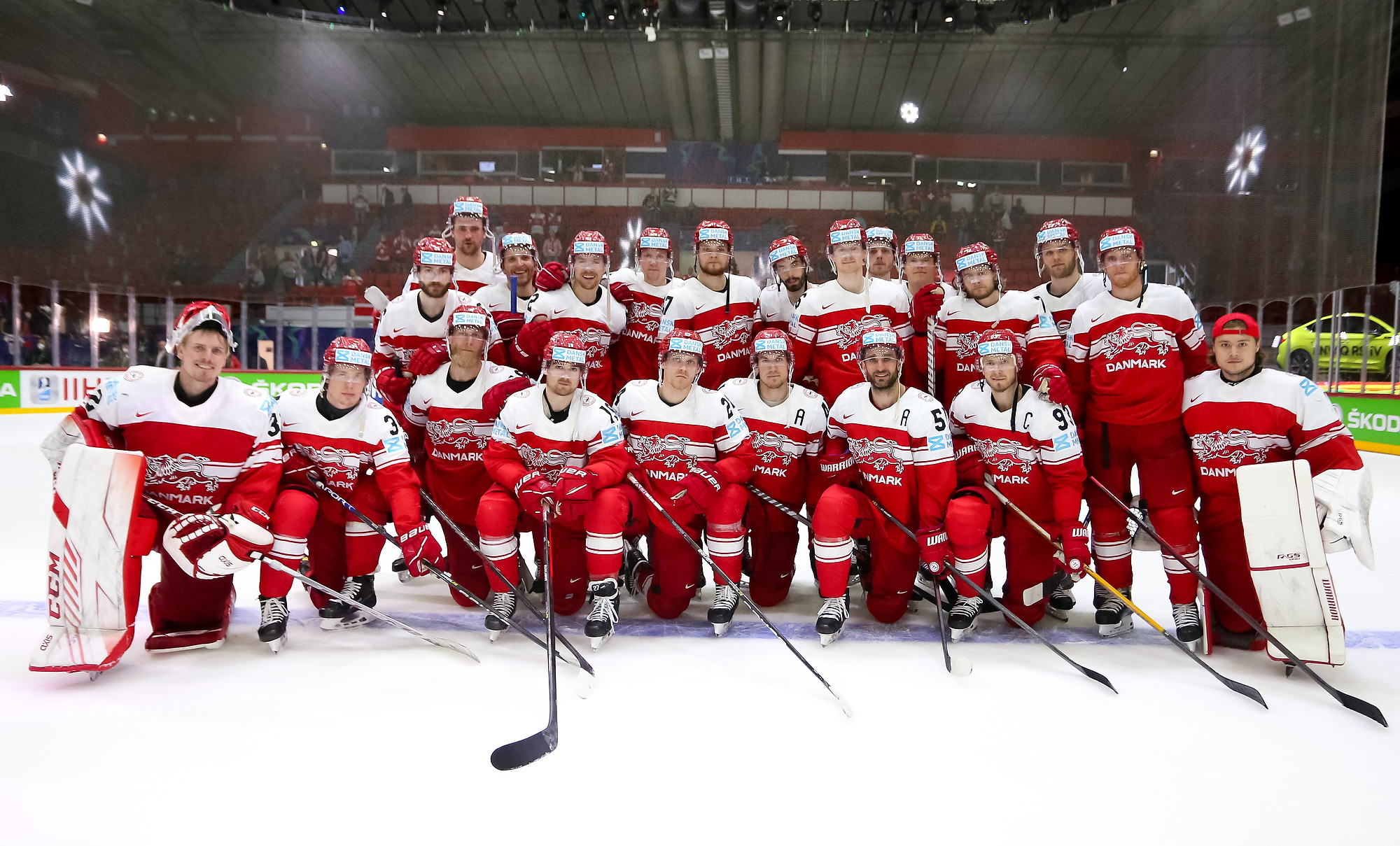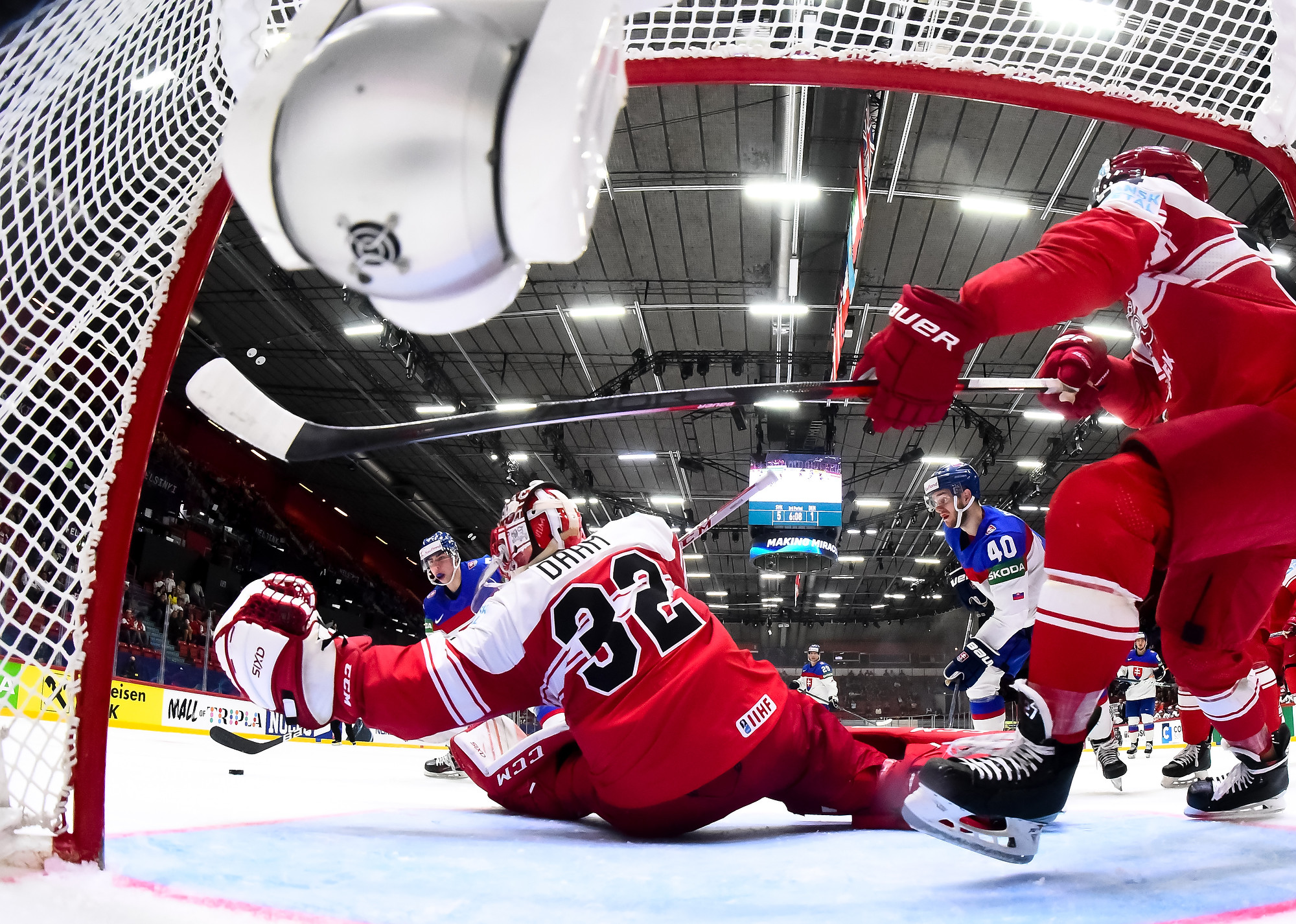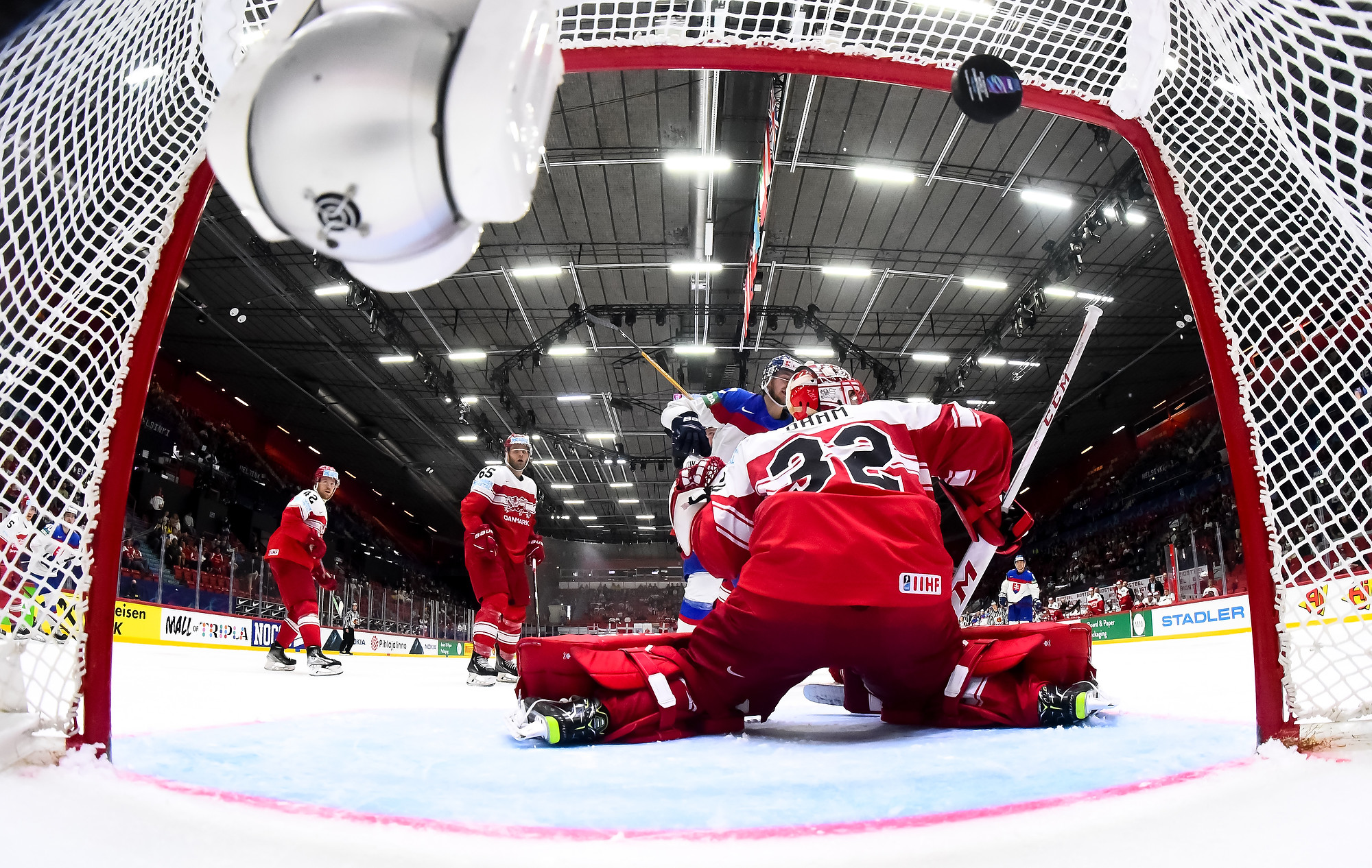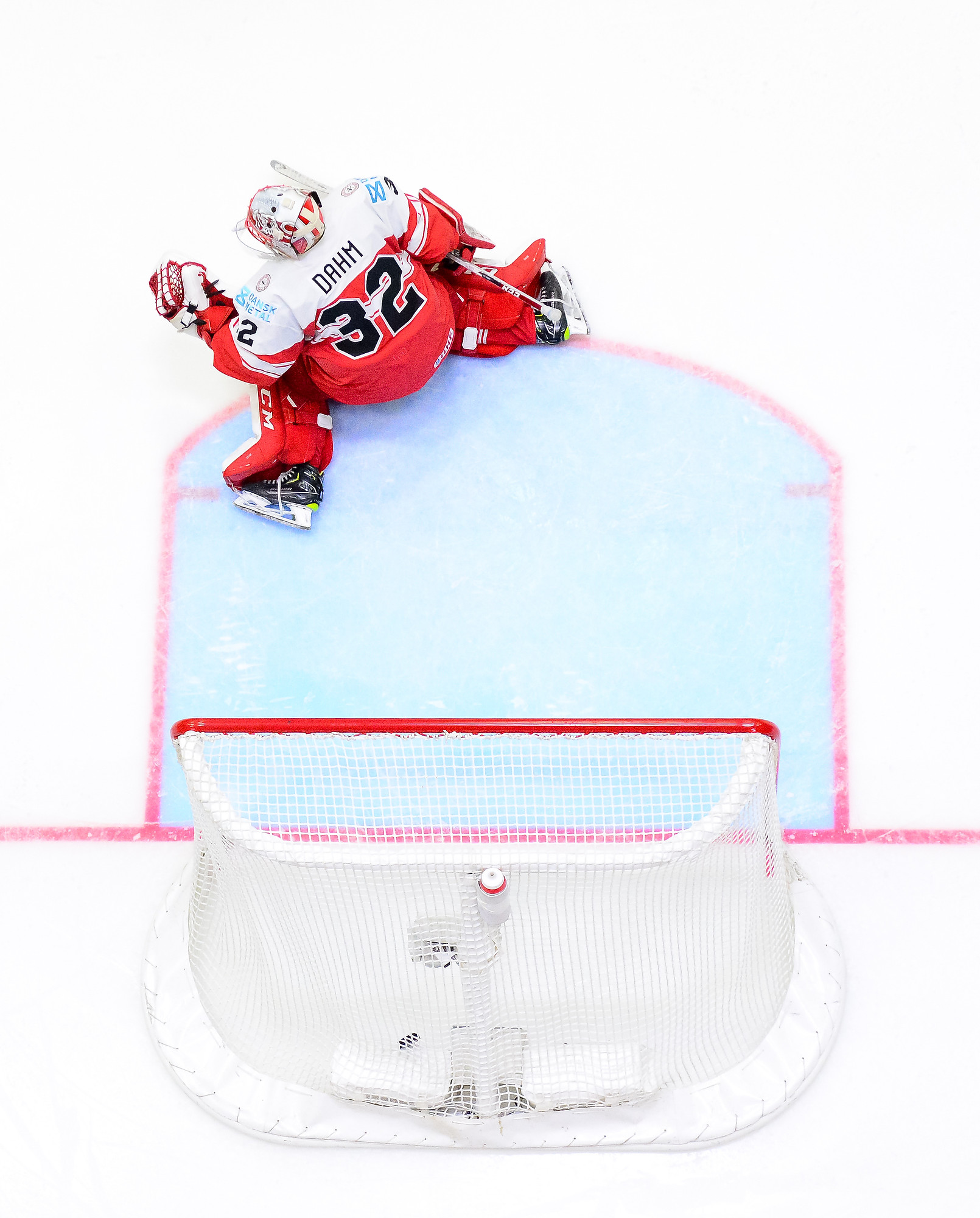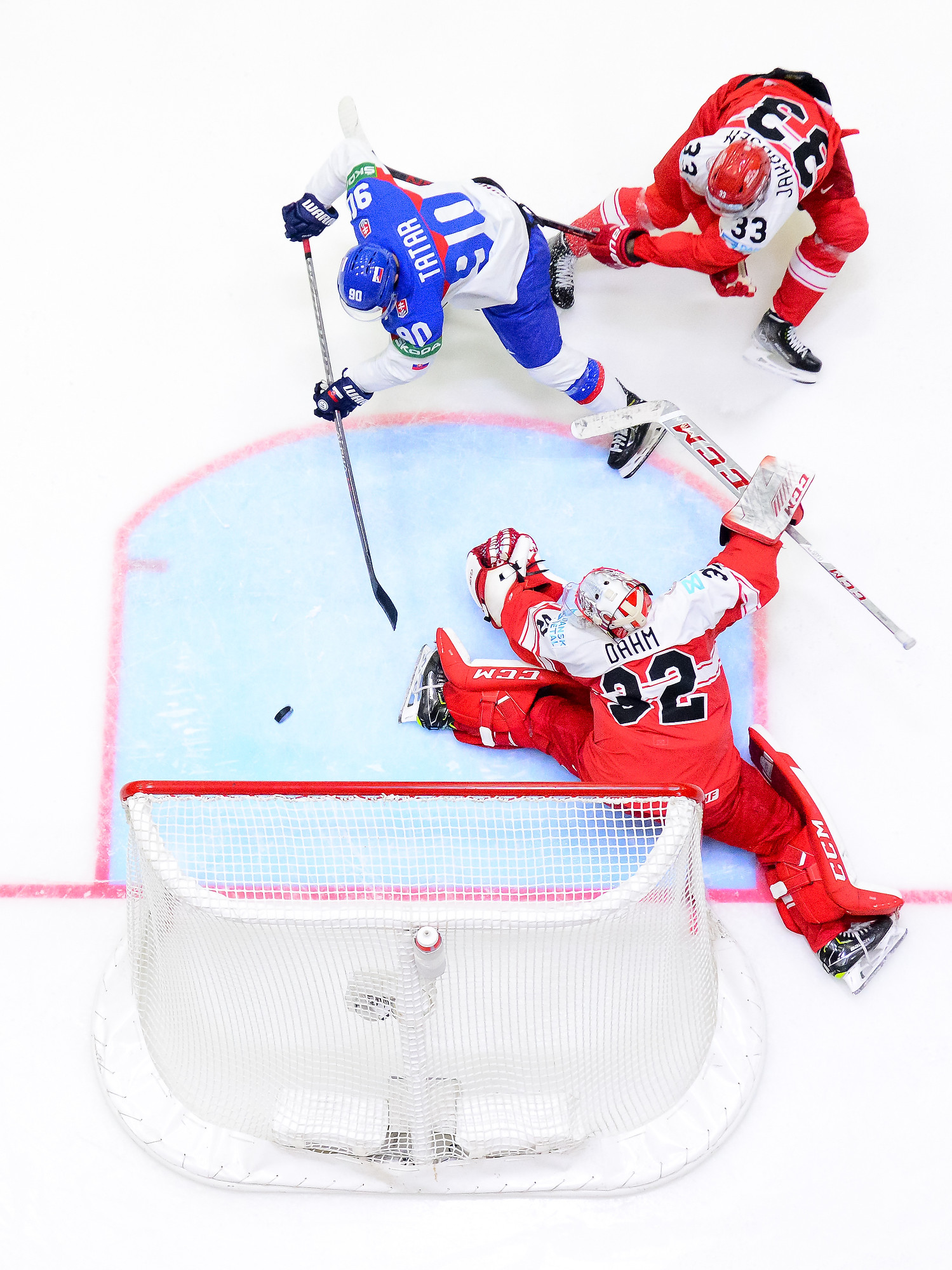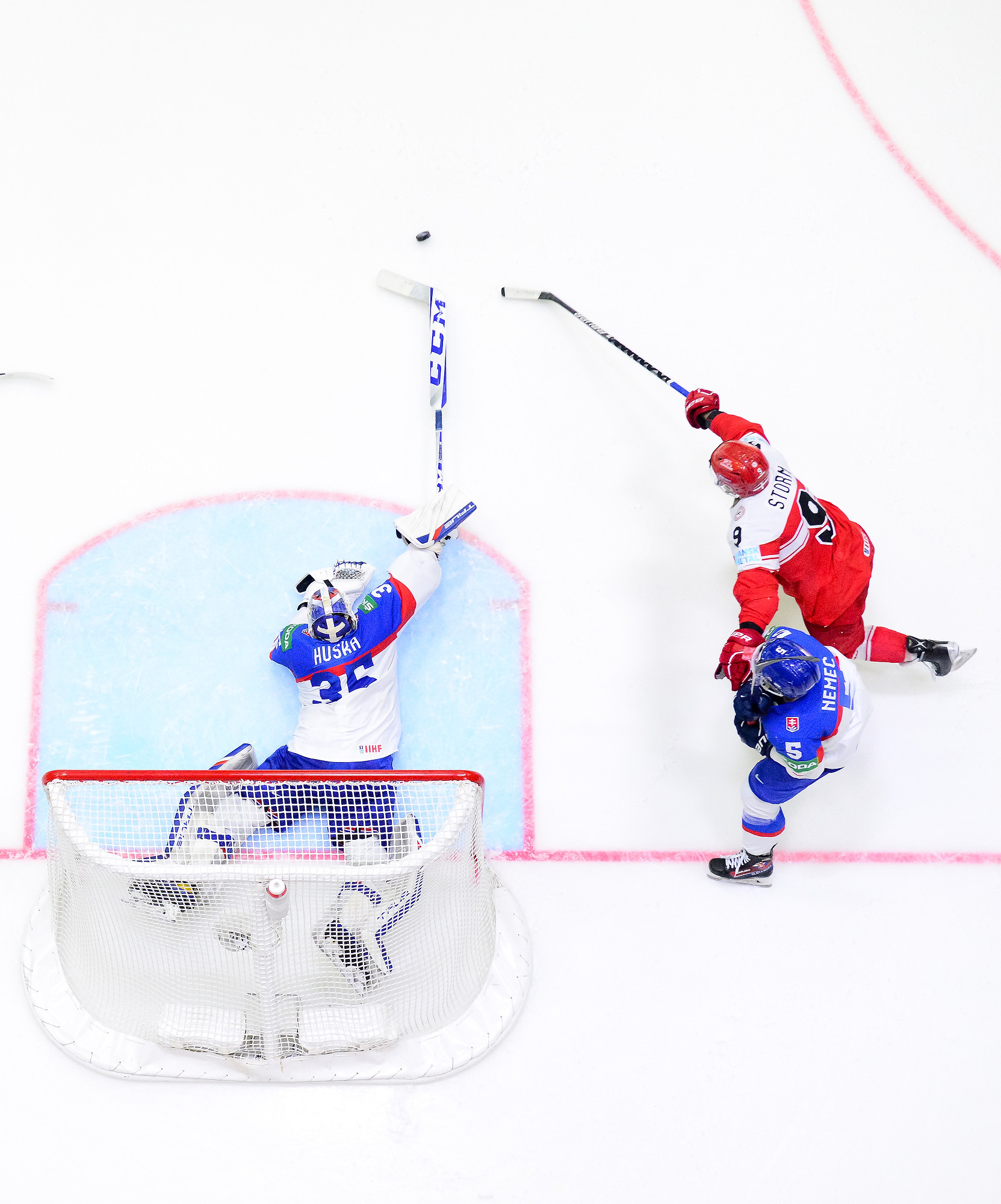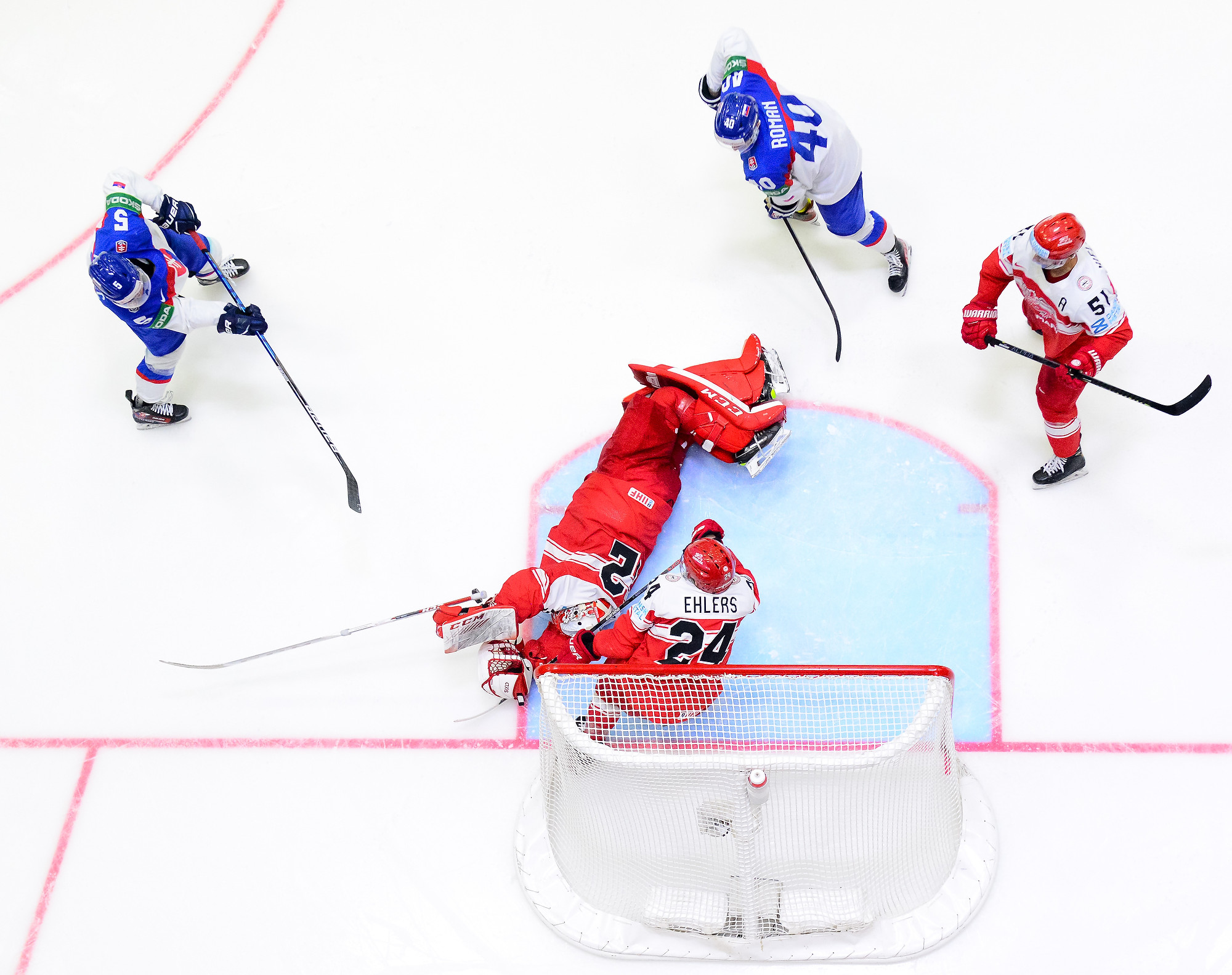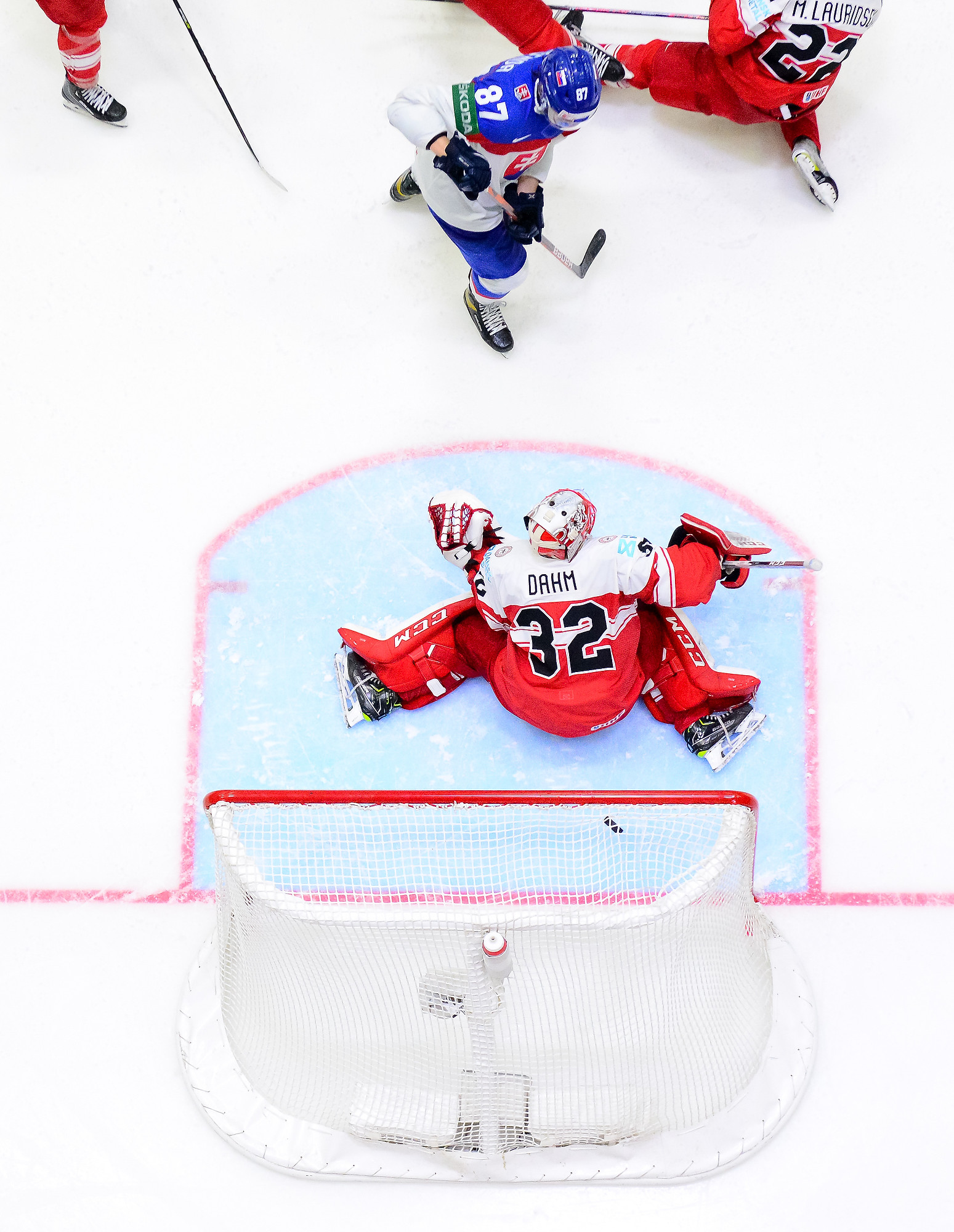 Essentially, the Slovaks were fully fuelled after resting up since their 3-1 win over Italy on Saturday. Denmark was gassed.

Tatar opened the scoring exactly 10 minutes in. Kristof won a draw in the Danish end on his forehand and got the puck back to the veteran of 701 NHL games, who scored with a quick shot from the top of the right faceoff circle.

With 22 seconds left in the first period, Tatar doubled Slovakia's lead. In the Danish zone, Kristof drew two defenders to him and then found Tatar all alone in front. The Slovak captain stickhandled deftly and lifted a backhander past Dahm for his third goal of the tournament.

Making matters worse for Denmark, Mathias Bau, who had scored the game-winner against Canada, was sent off for slashing at the end of the period.

With just three seconds remaining in Bau's minor, Regenda made it 3-0. Following up on Nemec's left point shot, Regenda golfed a rebound inside Dahm's left post at 1:57 of the second period as the goalie reached back helplessly. It was the Dukla Michalovce forward's third goal of these Worlds.

"We battled hard and played fast," said Slovakia's Milos Roman. "Denmark played one-on-one in the defensive zone and we were faster, throwing pucks to the net and went for rebounds. Every chance we got we put pucks on the net. Good things happened."

Rosandic made it 4-0 at 12:17, taking a short back pass from Mario Lunter and hammering a shot from the left point through traffic that eluded Dahm.

Slafkovsky capitalized on a Danish defensive zone turnover for a 5-0 lead at 18:40. Assisted by Kristof, he powered out of the corner past hapless Danish defenders and put his own rebound inside the goalie's left post.

When Regenda was sent off at 7:07 of the third period for playing with a broken stick, the dispirited Danes at least managed to spoil Huska's shutout bid.

Just 36 seconds into the man advantage, Blichfeld stepped in off the blue line and scored with a rising wrister. It recalled the goals he scored in his power play hat trick in the 9-1 opening win over Kazakhstan. Those were happier times for Denmark.

With 1:07 remaining, Nemec put Slovakia up 6-1 with a power play goal, capitalizing on a loose puck in the slot. Heinz Ehlers used his coach's challenge to have the play reviewed, thinking Tatar might be guilty of a hand pass. But it was in vain.

The game was slow to finish, as not only was Denmark assessed a delay of game for the failed challenge, but Markus Lauridsen took a misconduct for unsportsmanlike conduct. Workers were also summoned to fix the glass next to the Danish bench.

Regenda rounded out the scoring with a power play snipe for his fourth goal of these Worlds with 49 seconds left.

"We came into the tournament as a young group and a young team, but we wanted to play stick-to-stick and get shots on net," said Roman. "We wanted to go for the dirty goals and play hard. We're playing as one."

Slovakia won't have anybody as big as Zdeno Chara in their lineup for the quarter-finals, unlike their run to silver on Finnish ice 10 years ago. But the Slovaks have a big chance to make fans from Bratislava to Kosice extremely happy, starting with Thursday's quarter-finals.

Meanwhile, Blichfeld looked at Denmark in the big picture: "We've had a good tournament. We beat Canada, which has never happened before, and won four games out of the seven, which normally would be enough for the quarter-finals, but it didn't happen. The last few years the Danish national team has taken some big steps. We're going in a really good direction."