IIHF Hall Of Fame Induction 2023
Jimmy Foster
Player
Born Glasgow, Scotland, September 13, 1905
Deceased Winnipeg, Manitoba, January 4, 1969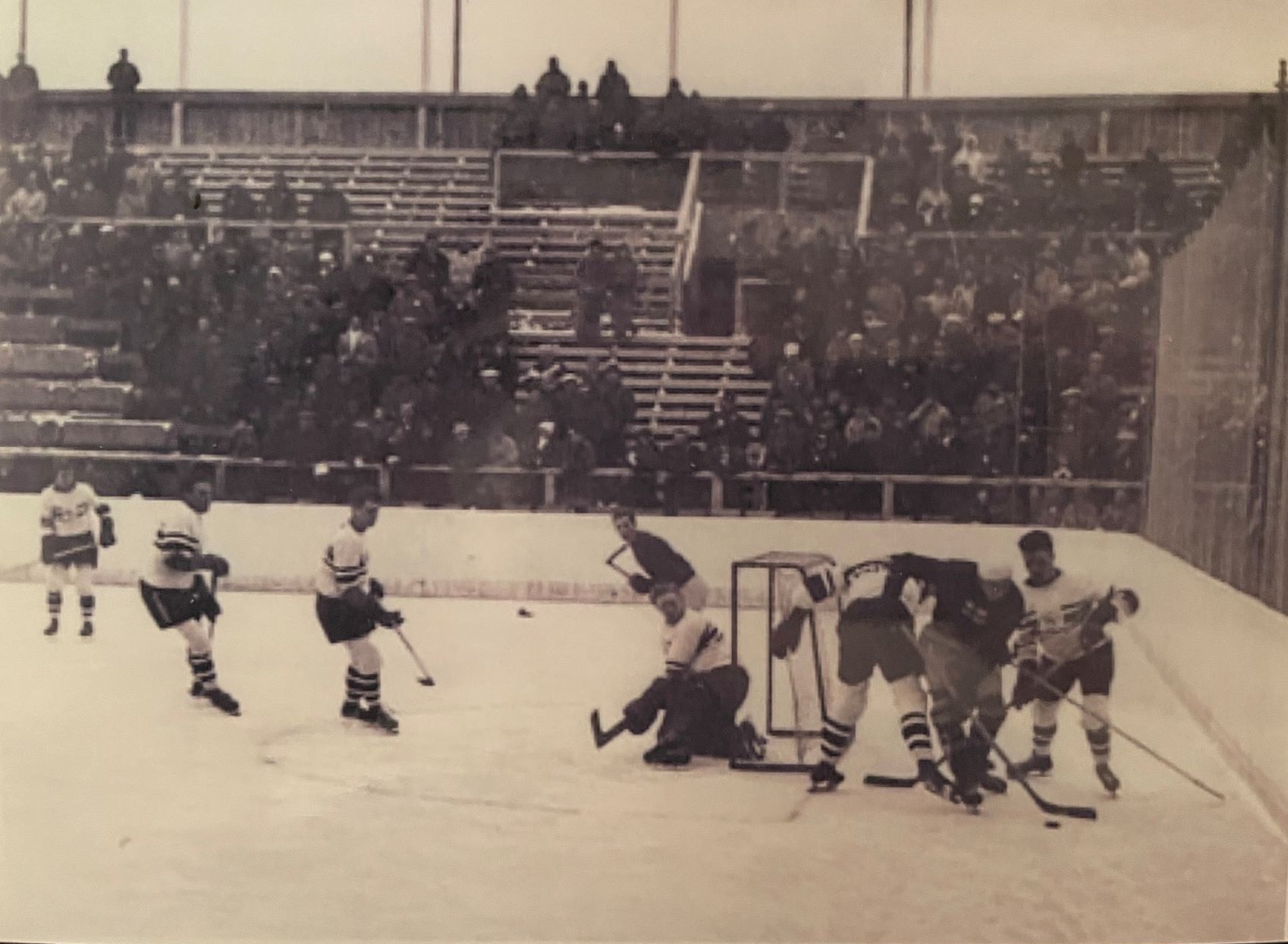 Great Britain's Jimmy Foster was the greatest goalie of the 1930s, winning Olympic gold in 1936 and two silver medals at the World Championship. © Laurie Denley Archives
Although he was born in Scotland, Jimmy Foster moved to Winnipeg, Manitoba, early in 1912 when his family emigrated to Canada. He was six years old, and like many Canadian boys he soon fell in love with hockey.

Foster first rose to prominence as a goalie in the Winnipeg Junior Hockey League as a teenager. Later, with the Winnipeg Argonauts and the University of Manitoba, he earned a reputation as the world's best amateur goalie (i.e., not playing in the NHL). He led his team to the Manitoba Junior Champion- ship in 1925, and he won the provincial senior title twice, first with the Winnipegs two years later and again in 1930 with the famed Elmwood Millionaires.

Foster took the Moncton Hawks of the Maritime Senior Hockey League to the Allan Cup finals in 1932. During that 1931-32 season he set a record by playing 417 consecutive minutes of goalless hockey, nearly seven full games. The Hawks went on to win the Allan Cup in both 1933 and 1934. The durable Foster also played in 220 of the team's 221 games with Moncton during this time.
The Hawks' coach was Percy Nicklin, and when Nicklin decided to move to London, England, to coach the Richmond Hawks, Foster and teammate Alex Archer went along. The Canadian Amateur Hockey Association (CAHA) suspended the two players, however, because the CAHA had not officially signed off on the transfers, as was required for international changes of team. When both players joined Great Britain for the 1936 Olympics in Garmisch-Partenkirchen, Germany, the IIHF suspended the pair. They were allowed to participate only when Canada agreed to drop its protest for the Olympics.

It was in Germany that Foster established his legend that would endure for all time. He heroically stopped all shots but one against a vastly superior Canadian team during the second round of the Olympic tournament, leading Great Britain to a shocking 2-1 victory that gave the Brits an advantage heading to the final round-robin portion of the Olympics.

In those final games, Foster continued his brilliant play, guiding Great Britain to a 5-0 win over Czechoslovakia and then shutting out the United States for 75 minutes (three regulation periods of 15 minutes plus three overtime periods of ten minutes) in a 0-0 tie to give his homeland an historic gold medal, the only gold the country has ever won in ice hockey.

Foster represented Great Britain in the next three World Championships, almost single-handedly leading the team to two consecutive silver medals (in 1938 and '39). Indeed, during the golden era of British ice hockey, between the wars, the

country won five medals. Foster was in goal for three of those podium finishes. In four years of Olympic/World Champion- ship play he never conceded more than two goals in a game to any country except perennial champions Canada. And, he lost only five games in four years of international play, three against the Canadians. In 29 career international games, Foster recorded an astounding 16 shutouts. He was never replaced in a game, and no other goalie played for Britain during his four years with the national team.

Because he had once considered joining the priesthood, Foster was nicknamed "The Parson" early in his career, a nickname that he carried with him for most of his career. He returned to Canada in 1940 to work in an aircraft factory, and was later employed by Brooke Bond Canada Ltd. for the last 24 years of his life.