In one week the IIHF Ice Hockey U18 Women's World Championship will mark the 15th edition of the premier junior event for women. Started in 2008 in Calgary, the U18 provides a vital link between high school and college, and the senior levels, and in the last 15 years virtually every superstar at the top level started with their national team at the WW18 level. Herewith are the 15 best players to have appeared at the U18.
Kendall Coyne Schofield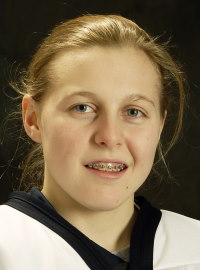 The all-time leader in goals (22) and points (33) at the WW18 level, Coyne Schofield also won two gold and one silver medal in her three years of play (2008-10), scoring the winning goal in both gold-medal games. Small, fast, and tenacious, she epitomized the reason the IIHF started the women's U18. She also was a rare example of a North American ending her U18 career one year and starting her senior career the next.
Amanda Kessel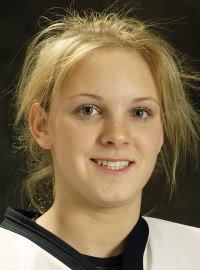 When you average three points per game during your WW18 career, you're going to be on this list, and so Kessel rightfully takes her place as one of WW18's all-time greats. A teammate of Coyne in 2008 and '09, Kessel had 30 points in ten games, won two gold medals, and was named IIHF Directorate Best Forward for 2009.
Marie-Philip Poulin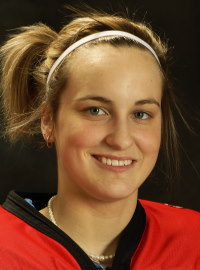 The only North American to win medals in WW18 and WW in the same season, Poulin showed as a teenager why she would go on to become the most dominant woman in the hockey world today. She finished runner-up to Coyne and Kessel in the first two years of WW18 play, but individually she was right there with her rivals. MPP had 13 goals and 26 points in her ten games, using her speed, playmaking, and on-ice smarts to lead Canada's offence.
Cayla Barnes
The defender from California started her USA Hockey career with three gold medals at WW18 (2015-17), one of only four players to have achieved the triple (all American). She then jumped right in to the Olympics the following season. She was the IIHF Directorate Best Defender two years in a row and was team captain in her final year of U18 eligibility. A smooth skater who moves the puck with speed and confidence, few blueliners matched her ability at the junior level.
Alina Muller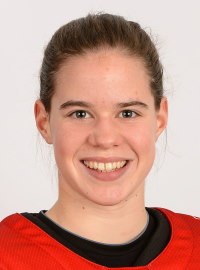 Everyone knows how good the 24-year-old Muller is today, but maybe not everyone knows how good she was as soon as she became a teenager. She played at the Olympics BEFORE playing at the (top-level) Women's U18, winning a bronze medal in 2014, at 14 the youngest hockey player ever to reach the podium. En route to the top division of the WW18, she scored nine goals in five games for Switzerland. A year later, she made her top-level WW18 debut and didn't disappoint, scoring five goals in five games, including the winning goal in a 2-0 victory over Finland in the round robin. A year later, she had seven goals in as many games and was named Directorate Best Forward.
Jessica Campbell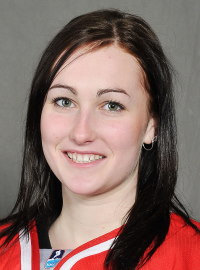 She may be "coach Campbell" today, but a dozen years ago she was "captain Campbell," Canada's teenaged hero who scored the golden goal against the U.S. in a 5-4 win in Chicago to give Canada its first WW18 gold medal. In all, Campbell had nine goals and 24 points in 2009 and '10, but despite her fantastic success as a junior she was never quite able to parlay that into an extended career at the WW level. No matter. Her U18 accomplishments are an important part of IIHF history.
Alyssa Grogan
Although she played in only the 2008 WW18, Grogan had a spotless 5-0 record and allowed just four goals, leading the U.S. to victory in Calgary. She was named Best Goalkeeper, and is in fact the only goalie at the WW18 level to win five games in one tournament. Her career was hampered by a serious concussion, however, and she never managed to make it to the Women's Worlds level.
Elisa Holopainen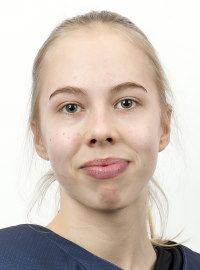 She made her WW18 debut at age 15 and played in three events from 2017 to 2019. In her final year, the forward was a dominant player, leading the tournament in goals (six) and points (eight), and helping Suomi win bronze. It was her OT goal in the quarter-finals that gave the Finns a 3-2 win over Sweden. Holopainen was named Directorate Best Forward, and just a short time later she made her senior debut, winning silver with the team that came within a whisker of upsetting the U.S. for gold.
Phoebe Staenz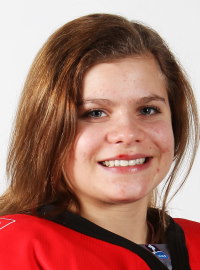 Small and fast in a Coyne Schofield sort of way, Staenz was a breath of fresh air in Switzerland's pre-Alina Muller era, and she could score with the best of the North Americans as well. Her first WW18 was back in 2011, and her impact was immediate. In her first career game, she scored the lone goal for Switzerland in a 9-1 loss to Canada, and she went on to record seven points in six games. She played in the Women's Worlds later that year and did the same thing again a year later. In 2012, she was team captain and had six goals in six games at the WW18, notably a hat trick in a 5-3 win over Finland in the round robin.
Jincy Dunne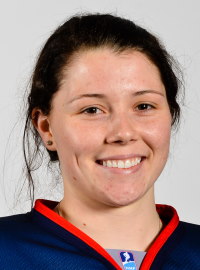 A two-time winner of Directorate Best Defender (2014, 2015) honours, Dunne capped off her U18 career in amazing fashion, scoring the golden goal just 51 seconds into overtime for a 3-2 win against Canada in 2015. It was her second goal of the game, but as she left the ice she could never have known it would be fully six years before she played at an IIHF event again. But her perseverance paid off, and she has been a key element of USA's senior team since 2021.
Erin Ambrose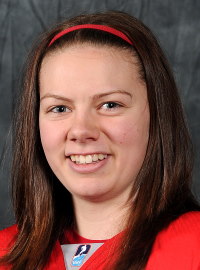 One of only ten players to win two gold and silver at the Women's U18 – and the only Canadian with as much neckwear – Ambrose was named Best Defender in 2012, her final tournament at the junior level at which she wore the "C". She had 16 points from the blue line in 15 games, not scoring her first goal until her third year and 12th WW18 game. Nonetheless, she was a rock inside her own blue line and was a major factor in Canada giving up only one goal all tournament (and, no, she wasn't on ice for that lone marker either!).
Alex Carpenter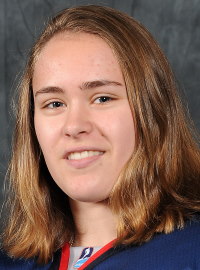 One of the youngest Americans to play at the WW18, Carpenter was late in her 15th year when she appeared at the 2010 WW18. It was her first of three successive appearances at the event, where she won two silver and a gold. Incredibly, she had 18 goals in 15 career games, including the opening goal in a 5-2 win over Canada for that gold in 2011. She also made the challenging transition from WW18 in 2012 to senior WW a year later.
Taylor Heise
Heise made her senior WW debut this past August in Herning, turning in an historic performance that garnered her MVP honours. It had taken her four years to make the jump from U18 play where she helped the Americans win three successive gold medals, 2016-18, one of only five players to win three gold at a junior event. (Jason Botterill won three World Junior Championship gold, and four Americans have won three at WW18.) Heise was captain in her final year of WW18 and had four goals in five games, notably the opening marker against Canada in the semi-finals, a game won by the U.S., 4-3, in a penalty-shot shootout.
Brigette Lacquette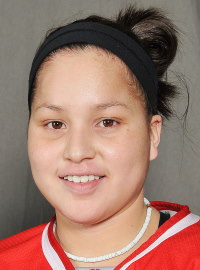 An imposing defender for two years, 2009-10, Lacquette was a powerhouse on the blue line for Canada, winning a silver in 2009 and gold with Jessica Campbell a year later, when Lacquette was named Directorate Best Defender. She enjoyed success at the senior level as well but retired in 2019 and two years later was hired by the Chicago Blackhawks as their WHL scout. She was the first member of Canada's First Nations to play for her country.
Lina Ljungblom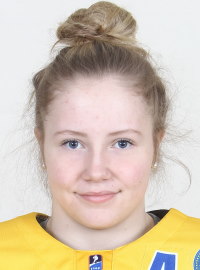 Ljungblom was on Sweden's historic WW18 team of 2018 which won a silver medal, advancing to the gold medal game against the U.S. thanks to her game-winning goal in a 2-1 win over Russia in the semi-finals. She was only 16, in her second of three U18 tournaments, and a year later she played in her final WW18 and her first senior WW within the space of three months. The silver came as a result of a 9-3 loss to the U.S. for gold, but she scored the final goal, making her one of only three Europeans ever to score in a WW18 gold medal game.