The countdown for the 2024 IIHF Ice Hockey World Championship Division I Group A (2024 IIHF WMIA), which will be held at the Palaonda Arena in Bolzano from 28 April to 4 May 2024, has already begun. 30 years after the last time, an Ice Hockey World Championship will return to Bolzano: The Palaonda was in fact built for the IIHF Ice Hockey World Championship held in 1994.
At the last IIHF Semi-Annual Congress held in Vilamoura, Portugal, the logo for the 2024 IIHF WMIA was officially unveiled. The motto "Together we reach for the stars" was the main inspiration for the logo design.
The star, chosen as the central object, represents feelings, emotions, and ambitions, but also the city of Bolzano, whose coat of arms has a golden star positioned in the centre of a central red band.
The logo also showcases a stylized hockey puck and the abstract outlines of one of South Tyrol's natural wonders, Mount Sciliar, a UNESCO World Heritage Site. The colors of the Italian flag complete the logo.
The schedule has also been finalized: Italy, Hungary, Slovenia, Korea, Romania, and Japan will fight for a place in the Top Division. The start of ticket sales will be announced soon.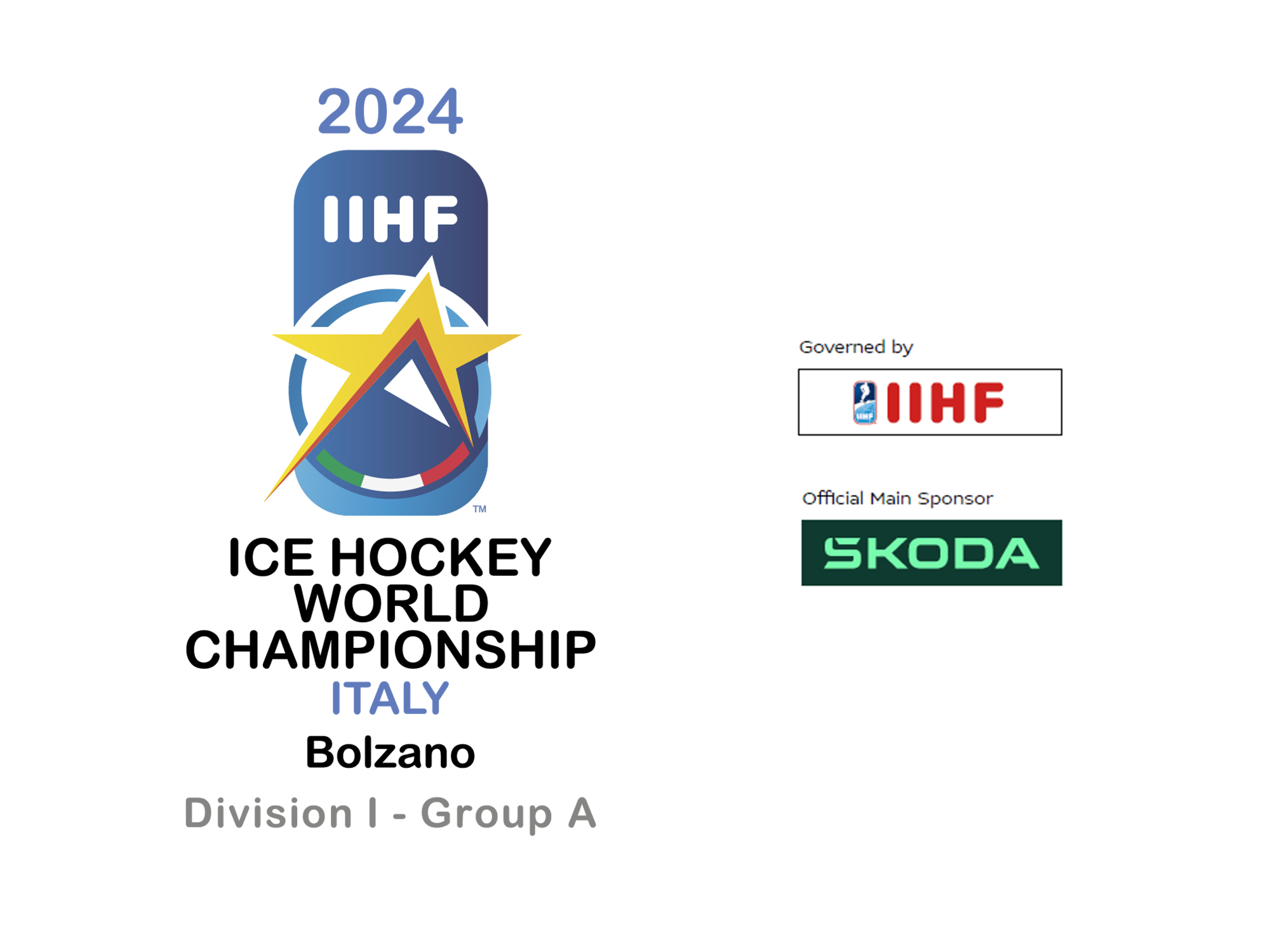 Game schedule
(all face-off times are indicated in local CET time)
Sunday, 28 April 2024
12:30 – Korea vs Slovenia
16:00 – Japan vs Hungary
19:30 – Romania vs Italy

Tuesday, 30 April 2024
12:30 – Slovenia vs Romania
16:00 – Hungary vs Korea
19:30 – Italy vs Japan

Wednesday, 1 May 2024
12:30 – Hungary vs Romania
16:00 – Japan vs Korea
19:30 – Slovenia vs Italy

Friday, 3 May 2024
12:30 –Korea vs Romania
16:00 – Slovenia vs Japan
19:30 – Italy vs Hungary

Saturday, 4 May 2024
12:30 – Romania vs Japan
16:00 – Italy vs Korea
19:30 – Hungary vs Slovenia
More information:
www.iihf.com/en/events/2024/wmia