Petr Klima, one of the most significant players to come out of Czechoslovakia during the 1980s, died in Chomutov, Czechia today. He was only 58. Cause of death has not yet been made public, but he was found unconscious at his home.
Klima was a star in his youth back home with Litvinov, defected to North America where he enjoyed a stellar NHL career, and returned home after he retired, after the Czech Republic and Slovakia had achieved independence.
"It is with great pain in our hearts that we announce that Petr Klima has left us unexpectedly. The legendary Kozel, winner of the Stanley Cup and one of the greatest figures in Litvínov hockey history," said representatives of Litvinov.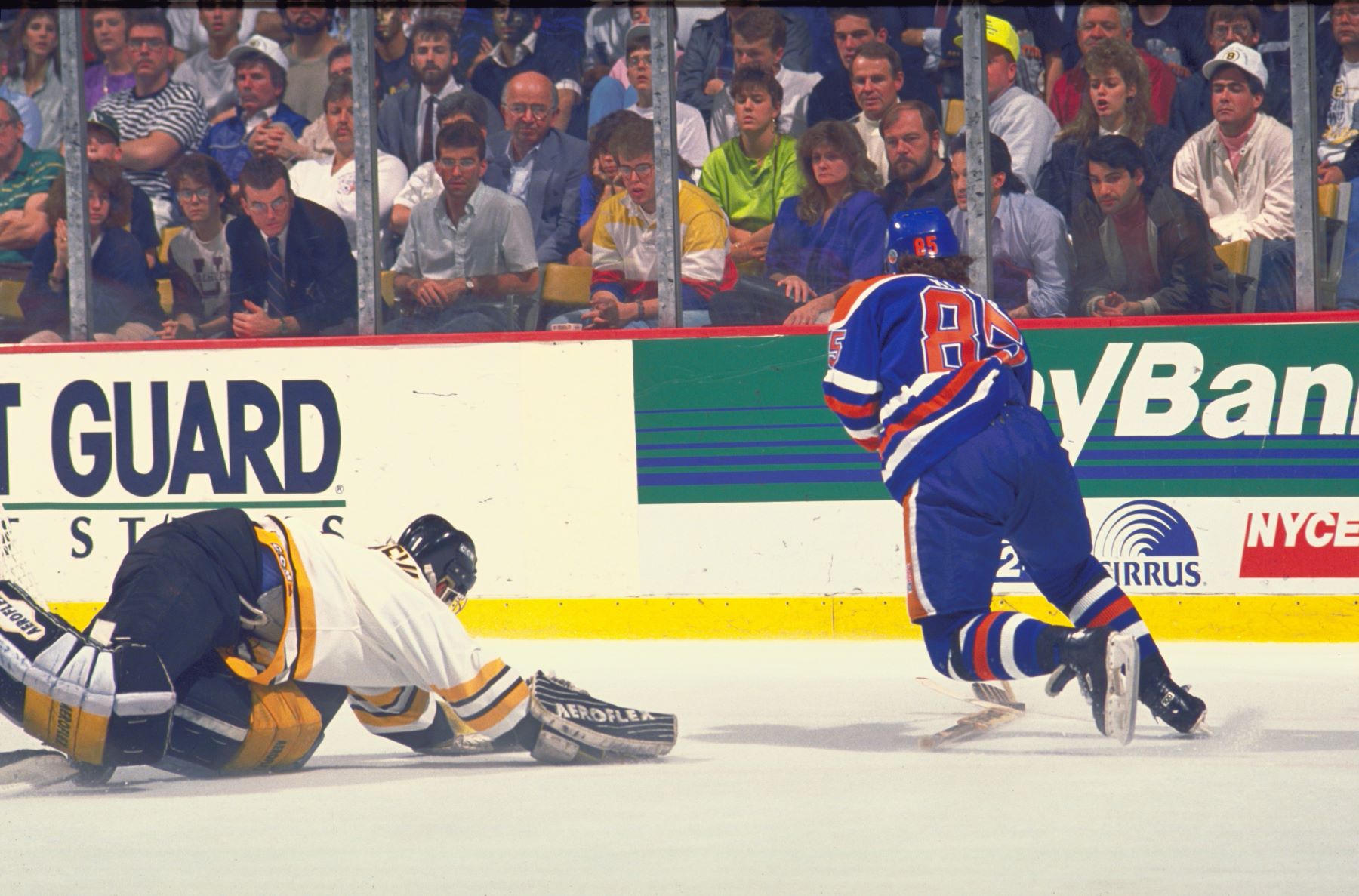 As a teen, Klima played with Litvinov and Jihlava, and with the latter he formed an explosive trio with Petr Rosol and Vladimir Kames. The three played for Czechoslovakia at both the 1983 and 1984 World Junior Championships, leading their nation to a silver and bronze medal, respectively. Such was his reputation that Klima also played for the Czechs at the 1984 Canada Cup, scoring two goals in five games while still only 19 years old.
Klima was admired for his speed and skill, and during the 1983 World Juniors he impressed the scouting staff of the Detroit Red Wings. They drafted him 86th overall that summer even though they had no reason to believe he would ever be allowed to leave the Iron Curtain Czechoslovakia and play in the NHL. But very quickly he met with Wings officials to plan his defection.
He wanted to wait until 1985 so that he could fulfill his obligatory military duty (and never be called a traitor), and in the summer of '85 Detroit's vice president Jim Lites and assistant coach Nick Polano flew to West Germany, where the Czechs had been training, to orchestrate the daring escape. On August 18, Klima disappeared from the national team, and the Wings' executives managed to smuggle him to safety and on to the United States. He was the first hockey defector to go directly to the U.S. (several had already defected to Canada by this time).
Klima made his debut with the Wings at the start of the 1985-86 NHL season wearing number 85, to mark the year of his freedom, a number he wore the rest of his career. Right from the start the 21-year-old made an impact. As a rookie, he had 32 goals in 74 games, wowing the Joe Lous Arena crowd with his dazzling array of puck skills. It was his first of three straight 30-goal seasons to start his career, but early in the 1989-90 season he was sent to Edmonton in a multi-player deal that saw Joe Murphy, Adam Graves, and Jeff Sharples join him with the Oilers while Jimmy Carson, Kevin McClelland, and a 1991 draft choice went to the Wings.
Klima's timing couldn't have been better. Although Wayne Gretzky was no longer the leader of the team, Mark Messier was, and he gave Oilers fans one last glimmer of greatness, taking the team to a fifth and unexpected Cup win. Klima scored the overtime winning goal in Game 1 of the finals, in triple overtime against Boston, the longest finals game ever played.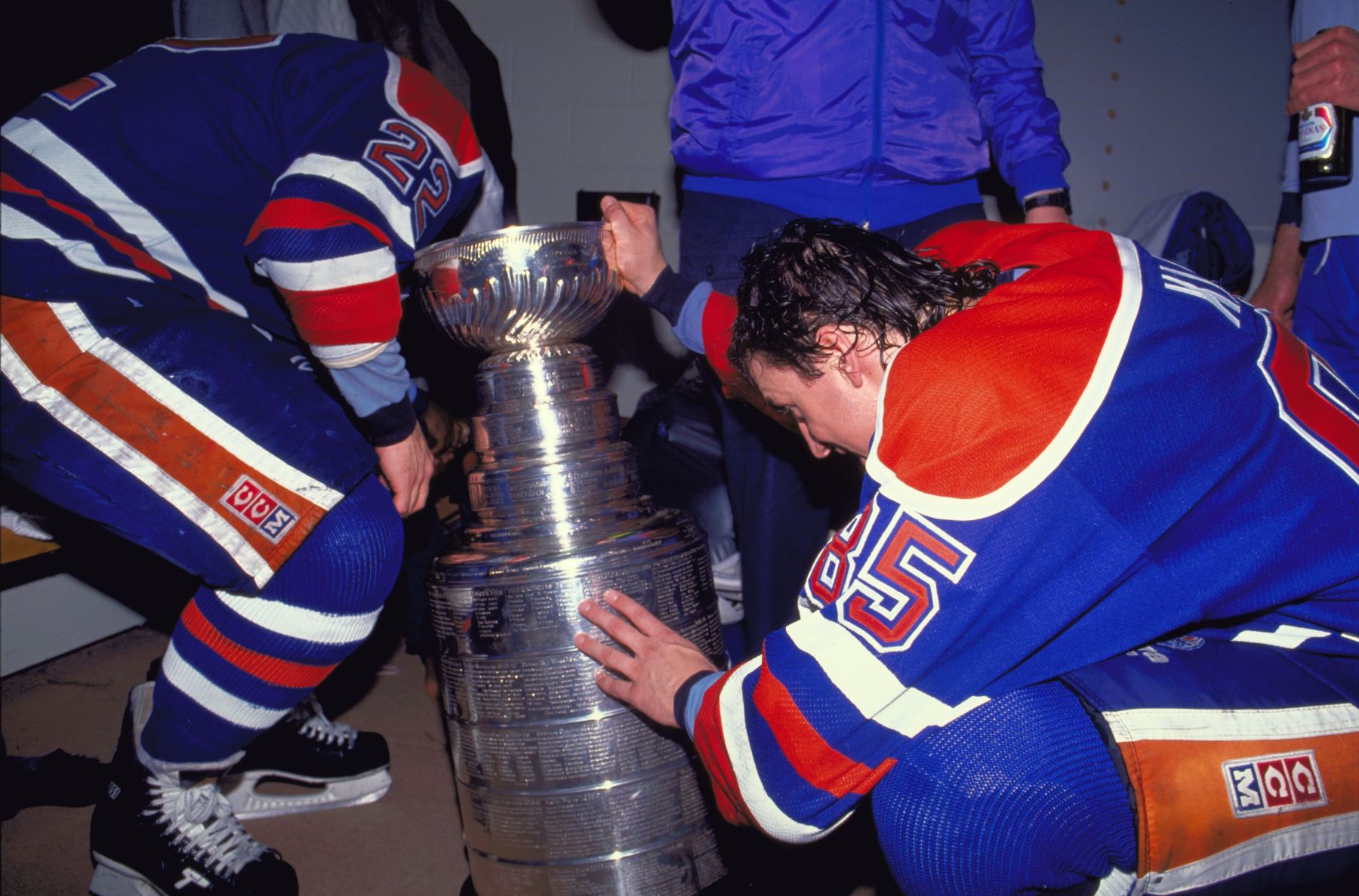 "We are deeply saddened to hear of the passing of #Oilers alum Petr Klima & extend our condolences to his family & all loved ones," the Oilers tweeted today. "The forward scored one of the most iconic goals in team history, tallying the triple-OT winner in Game 1 of the 1990 Stanley Cup Finals vs. Boston."
A year later, Klima scored 40 goals for the first and only time, and he also later played for Tampa Bay, from 1993-96, before brief stints with Los Angeles and Pittsburgh, and later brief attempts to return to Edmonton and Detroit. In all, Klima played 786 NHL games, scoring 313 goals, a total which is sixth-most among Czech players after only Jaromir Jagr (766), Patrik Elias (408), Milan Hejduk (375), Robert Holik (326), and Petr Sykora (323).
Klima returned to the Czech Republic after his NHL days and played two seasons in the domestic league with Chemopetrol, retiring for good in 2003. In 2013, when the Red Wings and Maple Leafs played an outdoor game, Klima played for Detroit in the alumni game.
Klima leaves two sons, Kevin and Kelly, who play in the Czech league.