The International Ice Hockey Federation has announced the IIHF Hall of Fame Class of 2019.

Swedish record player Jorgen Jonsson, American legend Mike Modano, Slovaks Zigmund Palffy and Miroslav Satan as well as the most successful female hockey player ever, Hayley Wickenheiser, will be inducted into the IIHF Hall of Fame in the player category. The late Boris Alexandrov, a former Soviet national team player and national coach in his native country of Kazakhstan, will be inducted as builder.

Former Bulgarian goaltender Konstantin Mihaylov was named Richard "Bibi" Torriani Award winner for his long and unparalleled career while the Paul Loicq Award for outstanding contributions to international hockey goes to the late Jim Johannson from the United States.

The induction ceremony will be held on 26th May 2019 in the Slovak capital of Bratislava before the medal games of the 2019 IIHF Ice Hockey World Championship.

With the new additions, the IIHF Hall of Fame includes 224 members.
Boris Alexandrov
b. Ust-Kamenogorsk, Soviet Union (Kazakhstan), 13 November 1955
d. Ust-Katav, Russia, 31 July 2002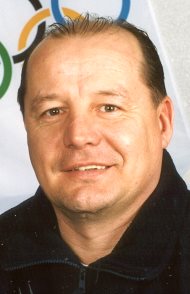 Every hockey-playing nation has a hero, and for the country of Kazakhstan there is one giant among its stars of the rink – Boris Alexandrov. But for his untimely death in a car accident at age 46, we might still be talking about his exploits as coach of the national team today.
Alexandrov was born in the Soviet Union and developed alongside many great players of that nation, players we know so very well – Tretiak, Vasiliev, Maltsev, Mikhailov, Kharlamov. Like any player of that vintage, Alexandrov could skate, and as a left winger he could also score. He wasn't big in body, but he could level a solid bodycheck and was huge in heart.
Alexandrov watched the Summit Series on TV at home, but a year later he was scouted by the great Anatoli Firsov to play for CSKA Moscow.
In international circles, Alexandrov's greatest goal probably came on New Year's Eve, 1975, at the Montreal Forum. At 20, he was the youngest player on the team, but he scored the tying goal in the third period of what many consider the greatest exhibition game ever played, a spectacular 3-3 game in which Tretiak was brilliant. The Canadiens outshot the Red Army, 38-13, but teams shook hands after dividing six goals equally.
In 1976, Alexandrov helped CCCP win gold at the Olympics, and he later played in the inaugural Canada Cup. In league play, he skated for the better part of two decades, first in Moscow and later in Ust-Kamenogorsk. But it was after he retired that he became a hero to the new country of Kazakhstan, which had achieved independence on 16 December 1991.
Kazakhstan joined the IIHF in 1992 and played as a nation for the first time a year later, in C Pool of the World Championship. Alexandrov played for his country at the 1995 Worlds and took over as coach in 1996, a year after retiring as a player. His effect on the players was immediate. The Kazaks won the C Pool that year, won the B Pool in 1997, and moved up to the A Pool in 1998. It was a meteoric rise, to be sure.
But before the team played in the 1998 World Championship, it had an even greater series of successes during the period 1996/97 in Olympic qualifying. Under the guidance of Alexandrov, Kazakhstan won all three games in the first round of play in February 1996 and tied with Belarus for top spot a year later in the final series of games, thus qualifying for play in Nagano in February 1998. The Kazakhs then went undefeated in three games of the first round of the Olympics to qualify for the main round which featured the top teams and a full slate of NHL players.
Alexandrov continued to coach the national team for the next four years, and his time as coach of the Kazakh team mirrored his years coaching Torpedo Ust-Kamenogorsk at the league level. But one summer day in 2002, driving from Ufa to Chelyabinsk, he was killed in a car crash. A life was taken too early, but his immense influence on the game in his home country has long outlived that tragedy.
Jorgen Jonsson
b. Angelholm, Sweden, 29 September 1972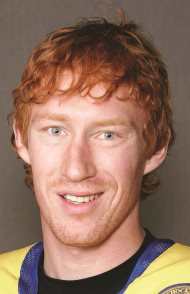 In the long and distinguished history of Swedish hockey no player wore the Tre Kronor sweater more often than Jorgen Jonsson. He wore the "three crowns" some 285 times during a career that was as successful as any in his nation's history.
A centreman, Jonsson developed as a teen with his club team Rogle in his hometown of Angelholm. Drafted 227th overall by Calgary in 1994, he wasn't particularly interested in moving to North America and instead moved from Rogle to the Farjestad team in Karlstad, where he thrived for many years.
In 1999, however, he finally agreed to try his hand at the NHL, where his brother Kenny, the team captain, had enjoyed a successful career. Jorgen signed as a free agent with the New York Islanders, where Kenny was playing, but Jorgen made it clear he wasn't interested in playing in the NHL for very long. As a result, late in his rookie season, he was traded to Anaheim for another Swede, Johan Davidsson.
Jorgen missed Sweden and missed family life, and true to his word, after that one NHL season, the now 28-year-old decided to return home and continue his career with Farjestad.
Jonsson was slow to develop and never played at the World Junior Championship. In fact, his first tournament was the 1994 Olympics in Lillehammer at age 21, alongside Kenny. This tournament was made famous by Peter Forsberg's one-handed goal in the shootout against Canada, giving Tre Kronor its first ever Olympic gold.
Later that year Jorgen helped Sweden win bronze at the World Championship in what was his first of 12 appearances at the year-end tournament. He didn't play in either 1995 or 1996, but starting in 1997 he played in eleven consecutive World Championships, winning two gold, three silver, and four bronze medals. In all, his 104 World Championship games played ranks 11th on the all-time list.
Jonsson captained Tre Kronor for six straight years (2000-2005) during his 15-year international career, and he played more games as captain than anyone in Tre Kronor history. A smooth skater who was skilled in the offensive end of the ice and equally effective as a checker, he was the kind of player no team could win without.
Jonsson is part of two extraordinary groups. He and his brother Kenny and Peter Forsberg were the only players to win Olympic gold in both 1994 and 2006, an impressive example of longevity.
As well, Jonsson was part of another group of eight players to win gold at the Olympics and World Championship in the same year, 2006, the only time in IIHF history this has happened. And, of course, Jonsson in the only player who is on both of these lists of historic achievements.
Jonsson retired from the game in 2009, and after his 13 distinguished seasons with Farjestad the club retired his number 21. In 2012, he became the 58th member inducted into Sweden's Hockey Hall of Fame.
Mike Modano
b. Livonia, Michigan, United States, 7 June 1970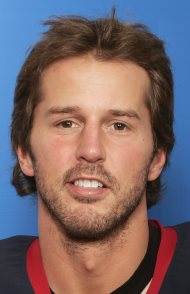 Arguably the greatest player to come out of the United States, Mike Modano was both a fierce competitor and a gentlemanly player. His explosive speed and bullet-like snap shot were his trademarks over a career that lasted two decades on both the NHL and international stage.
The foundation of Modano's career was the NHL. Growing up in Michigan and playing junior hockey in the Canadian system, he dreamed of the NHL and winning the Stanley Cup. He was drafted first overall in 1988, by Minnesota, only the second American to be so honoured, and it was before and after this selection that he saw his first international play, with the U.S. at the World Junior Championship.
Modano made the transition to the NHL for the 1989/90 season, and he did so without missing a step. He had 29 goals and 75 points as a rookie, and at season's end, after an early playoff exit, he played in his first World Championship.
Over and above his own skills, Modano was part of a new generation of American talent that included Keith Tkachuk, Jeremy Roenick, Brett Hull, and Brian Leetch. It was this nucleus of stars that first made themselves known at the 1991 Canada Cup, advancing to the championship finals against Canada. Despite losing the best-of-three in two straight games, this group would make their mark five years later at the inaugural World Cup.
In between those events, though, Modano had some of his most productive years in the NHL. He stayed with the team when it moved from Minnesota to Dallas in 1993 and had the only 50-goal season of his career in that first year in Texas.
But in 1996, Modano and his generation of American players created a defining moment in hockey history. Taking on Canada again in the finals of the first World Cup, it was the underdogs who stunned the hosts, in Montreal, 5-2, in the deciding game three. The victory was the most important hockey win in the United States since the Miracle on Ice in 1980. Indeed, the core of this team grew up inspired by the 1980 Olympic gold medal, and now they, in turn, were inspiring a new generation of American kids.
Two years later, Modano was named to play at the Nagano Games, the first with NHL participation, but a fifth place finish wasn't particularly memorable for the team. Four years later, though, on home ice, Modano helped the Americans go to the gold-medal game, where they finished second to Canada.
Modano also played at the 2004 World Cup--one of a small group of players to appear in 1991, 1996, and 2004 – and a year later he captained the U.S. at the World Championship at the end of the lockout season. He finished his international career in Turin, where the Americans finished a disappointing eighth at the 2006 Olympics.
In the NHL, there is no doubt Modano's career highlight was the 1998-99 season, one in which the Stars beat Buffalo in a six-game finals to win their first and only Stanley Cup. He played most of the playoffs with a broken wrist but managed to become a vital playmaker when it mattered most, assisting on the team's final five goals over games five and six to win the Cup.
Modano retired from the NHL in 2011 and was inducted into the Hockey Hall of Fame in Toronto in 2014. His pro statistics are a clear indication of his world-class play – 1,499 regular-season games, 561 goals, 1,374 points. The proud American from Michigan, who made Texas proud, had a world-class career from start to finish.
Zigmund Palffy
b. Skalica, Czechoslovakia (Slovakia), 5 May 1972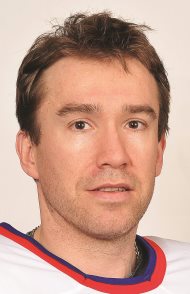 The flagbearer for Slovakia at the Opening Ceremony of the 2010 Olympics in Vancouver, Zigmund Palffy was a hockey hero to a small, hockey-mad nation for more than 15 years.
It didn't take long for Palffy to make his mark on the world stage. After a sensational 1991 World Juniors, during which he scored a goal a game and helped Czechoslovakia win a bronze medal, Palffy was drafted 24th overall by the New York Islanders. He played for the Czechoslovaks at the Canada Cup that fall and then opted to play for Dukla Trencin for two years before feeling confident enough to test the NHL. Even when he first came to Long Island, however, he was still not quite ready.
Palffy persisted, though, and after two years mostly in the minors his determination was rewarded. Making the Islanders at training camp in 1995, he had two dominant seasons, producing 177 points in 161 games.
During his minor pro days in North America, Palffy also played for Slovakia at the 1994 Olympics, an historic moment for the country that had to qualify to play in Lillehammer, its first ever tournament as an independent nation.
But the greatest moment in Slovakian hockey was yet to come. There was controversy first at the 2002 Olympics because NHL teams didn't release all Slovak players in timely fashion, and the team finished a disappointing 13th. Every Slovak player in the NHL and around the world knew their nation was world class, and at the World Championship a few weeks later, they were determined to prove it.
The Slovaks beat all comers, including Canada, 3-2, in the quarter-finals. In the semis, against Sweden, the game went to a shootout, and Palffy netted the winning goal to take Slovakia to the gold-medal game.
Of course, if you are Slovak, you know where you were the afternoon of May 11, 2002, when Peter Bondra converted a pass from Palffy with exactly 100 seconds remaining in the game, giving their country a 4-3 win over Russia to win the gold medal. It remains the defining moment of their hockey history.
A year later, Palffy helped Slovakia win a World Championship bronze, but midway through the 2005/06 NHL season, he announced his retirement, citing a lingering shoulder injury. Palffy returned home, recovered, and came back two years later, eventually playing at the Vancouver Olympics, his final international event.
His IIHF career is full of highlights. A three-time Olympian, Palffy led the 1994 Olympics in scoring. He was also tied with teammate Jozef Stumpel as top scorer at the 2003 Worlds, and in 12 NHL seasons he had 30 goals or more six times. Over 684 regular-season games, he averaged better than a point a game.
At home on both the NHL and international ice, Palffy was a fluid skater and natural scorer, a sporting player whose competitive nature was as impressive as his shot. But above all he was one of the heroes of 2002, a team that took tiny Slovakia and put it at the top of the hockey world.
Miroslav Satan
b. Jacovce, Czechoslovakia (Slovakia), 22 October 1974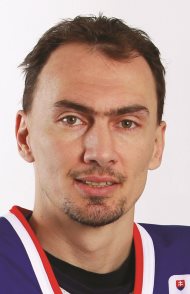 A legend among the first generation of Slovak players after the country achieved independence in the early 1990s, Miro Satan was the consummate professional, leader of the highest standing, and an inspiration to teammates and kids alike.
As with Peter Stastny, Ziggy Palffy, and Robert Petrovicky, Satan achieved two milestones in the mid-1990s. He helped his new nation qualify for the 1994 Olympics (where he led the tournament with nine goals), but at the same time he helped the team fight from C Pool of the World Championships (also in 1994) to B Pool (in 1995) to A Pool (1996), achieving their proper placing despite having to start from scratch after breaking free from Czechoslovakia.
But perhaps more than any other player of his era, Satan was at home in both the NHL and IIHF. His international achievements are why he is being inducted into the IIHF Hall of Fame, but he also played 1,050 regular-season games in the NHL and won the Stanley Cup, with Pittsburgh, in 2009.
Drafted 111th overall by Edmonton in 1993 on the strength of a good rookie season in the Czechoslovak league, Satan made his way to North America a year later during the lockout-shortened season, playing with four teams in three leagues. It wasn't until 1995/96 that he made his NHL debut with the Oilers, and before his second season he played for Slovakia at a third major event, the World Cup, in September 1996.
Satan was traded to Buffalo late in that season, and it was with the Sabres that he had many of his finest NHL seasons, culminating in 1999 when the Sabres went to the Stanley Cup finals before losing to Dallas.
A year later, the Slovaks showed what they were capable of at the 2000 World Championship, advancing to the gold-medal game before losing to arch-rivals Czech Republic, 5-3. Satan, the Slovak team captain, led the tournament in goals (10) and points (12) and was named tournament MVP.
Two years later, the Slovaks were back--and finished what they started--winning gold and earning their place in Slovak history. Satan also captained that team and was named IIHF Directorate Best Forward. In all, he wore the "C" a total of nine times for Slovakia, eight at the World Championships as well as at the 2004 World Cup.
One extraordinary aspect of Satan's accomplishments is the never waning quality of his play. He led the 1994 Olympics in goals, but he also led the 2000 and 2002 Worlds in points. Even still, he won his only Stanley Cup with Pittsburgh in 2009, at age 34, and he won another monumental silver at the Worlds in 2012.
Satan is one of only two players to win silver in 2000, gold in 2002, and silver in 2012 (Michal Handzus being the other).
Since retiring as a player in 2014, Satan has gone on to some success at the executive level. He was named general manager for the Team Europe entry at the 2016 World Cup, the team that shocked the world by advancing to the finals against Canada. He then became General Manager of the Slovak national team program.
Hayley Wickenheiser
b. Shaunavon, Saskatchewan, Canada, 12 August 1978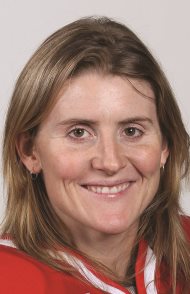 Long before Hayley Wickenheiser played her final game for Team Canada (at the 2016 Women's World Championship) it was clear she would one day be honoured by the IIHF for her career. She was that good for that long.
And what made her good wasn't just the numbers. The numbers were there, of course, but they were the result of a personality that never said enough, never said compromise, never said better is not possible.
The numbers show that she is the all-time leader in scoring at both the Olympics (51 points in 26 games) and Women's Worlds (86 points in 61 games), and that she has won more medals than any other woman (13 – 7 gold, 6 silver). The numbers show she won a record four Olympic gold medals and was twice named MVP (in 2002 and 2006) and that no athlete has appeared at more Winter Olympics than her five.
In total, she holds or is tied for eight Olympics records and four Women's Worlds records, records achieved during a remarkable 22-year IIHF career.
The first indication that the young Wickenheiser was going to amount to something came ridiculously early in her life. At age 12, she played for Alberta in the Under-18 hockey tournament of the Canada Winter Games. She was no passenger – she scored the tournament-winning goal and was named MVP of the finals.
Wickenheiser made her debut with Team Canada at the 1994 Women's Worlds at the tender age of 15. Three years later, at the next official IIHF event, she was named to the tournament all-star team and was clearly a force to be reckoned with.
What was it about her? In a word – everything. She trained and developed strong legs, giving her a stride no woman could match. She worked endlessly on her shot and could fire the puck like no woman in the game. She trained year round and was strong enough to play with men, which she did, in Finland, becoming the first women to score in a men's professional league.
She had a determination so ferocious it was intimidating. She had a will that was overpowering, and she could single-handedly lift her team to victory, through words and actions.
Off ice, her moral and ethical character were so respected that she was asked to recite the athletes' Olympic oath in 2010, and in 2014 she was Canada's flagbearer at the Opening Ceremony. That same year, she was named to the IOC's Athletes' Commission, the most important function an athlete can perform in sport away from the field of play.
In the summer of 2018, Wickenheiser made NHL history of sorts when the Toronto Maple Leafs hired her as their assistant director of player development, a move praised in all quarters because, in simple words, when you hire Hayley Wickenheiser, you hire a lifelong winner.
Richard "Bibi" Torriani Award
Konstantin Mihaylov
b. Sofia, Bulgaria, 22 May 1964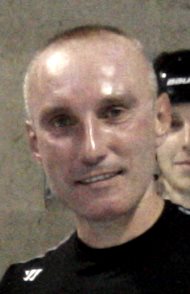 To call Konstantin Mihaylov the defining player of Bulgaria is an understatement. Bulgaria has competed in 52 World Championships since its first in 1963, and goaltender Mihaylov has played in 28 of those. His dedication to the team, his love of the game, and his skill between the pipes are the stuff of legend.
Konstantin and his twin brother, Boris, started playing hockey on Sofia's famous outdoor rink Druzhba thanks to their father, Simeon, who also played for years in the Bulgarian league.
Konstantin quickly became interested in being a goalie and went to all lengths to achieve his dream. He made his first goalie gloves from old hockey pants, and later in life he kept tools in the dressing room to repair his equipment at a time when teams never had an equipment manager.
Mihaylov was also the first Bulgarian goalie to train off ice specifically for his position, focusing on stretching, using tennis balls to develop his hand-eye coordination, and working on other drills specific to goalies.
He first played for his country in 1981, at the European Junior Championship B Pool. His first senior event came in 1985 at the World Championship C Pool, in Megeve, France. That started a record 28 World Championship appearances for the goalie that ended after the 2014 IIHF Ice Hockey World Championship Division III when he was 49 years old. He also represented Bulgaria in numerous Inline Hockey World Championships, last time in 2015 after his 51st birthday.
There were several career highlights along the way, of course. Mihaylov backstopped the country to victory in C Pool in 1991 to earn promotion to B Pool, and the year after the team played well enough to remain in the higher pool for another year.
He was named tournament Best Goaltender twice, first in 1990 and then, incredibly, 16 years later at age 42. He played in three Olympic qualifying tournaments for Bulgaria, in 2005, 2009, and 2015 (when he dressed as a backup for one game). Indeed, the running joke in the Bulgarian dressing room was that he was named Best Player for his team so often that every friend and relative owned a nice watch (the typical gift for Best Player)!
In league play Mihaylov was a star with HC Levski Sofia, in the Bulgarian league, for whom he played 20 of his 25 seasons. He also dressed for two seasons with Akademik SF (also Bulgaria), and one season with Istanbul Paten Kulubu (Turkey), Amneville (France, Second Division), and CSKA Sofia (Bulgaria).
Paul Loicq Award
Jim Johannson
b. Rochester, Minnesota, United States, 10 March 1964
d. Colorado Springs, Colorado, United States, 21 January 2018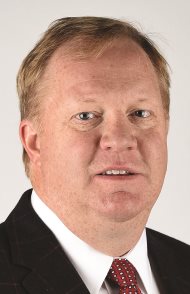 For those who didn't know him, he was Jim Johannson of USA Hockey. For those who did, he was "JJ." And, for those in the former category, if you were in hockey, you got to know JJ pretty quickly. Before his untimely death at age 53, he was a presence at most top-level IIHF events, representing both his country and the game with friendly dignity and a strong moral compass.
Johannson was a Hartford Whalers draft choice in 1982. He went on to play four years of NCAA hockey at the University of Wisconsin, helping the Badgers to a national championship in 1983. After graduating in 1986, he embarked on a pro career in the IHL.
During his university career, Johannson played at two World Junior Championships, and as a pro he played at the 1988 and 1992 Olympics and the 1992 World Championship. His brother John and late father Ken had also donned the red, white, and blue sweater for the U.S., and as time would tell, it was JJ's fate to be more actively involved in USA Hockey as an executive than as a player.
After retiring in 1994, JJ joined the Twin Cities Vulcans, a Junior A level team in the USHL, as their general manager. During his five years there he built a team that won the national championship in 2000, and at that point USA Hockey jumped in.
JJ began his career there as general manager of international activities and within three years was promoted to senior director of hockey operations. Four years later, he became assistant executive director, a position which more or less put him in charge of every team the United States assembled for IIHF competition, men and women.
Under his watch the U20 team won three gold medals, most memorably in Ufa in 2013. Johannson helped develop the U18 program for men, which also became the dominant team at the world level in that event, and he was responsible for the selection of players to the 2010, 2014, and 2018 Olympics.
More than titles, though, he was both professional and humble, competitive and ethical, hard-working and amiable. He was taken too early, but by the time he left he had already made a lasting mark on the game worldwide.