The International Ice Hockey Federation has published the 2022/2023 IIHF Rule Book for the upcoming season.
One year ago an entirely new unified rule book was created with the goal of harmonizing the rules across the world and for different levels and categories of play and ensure consistency. For 2022/2023 there are no major changes but some housekeeping adjustments were made in the new version released on 22 July 2022.
The 2022/2023 IIHF Rule Book will be valid for all IIHF tournaments for the new season.
Download the newest edition of the IIHF Rule Book in the
Rules & Regulations section
.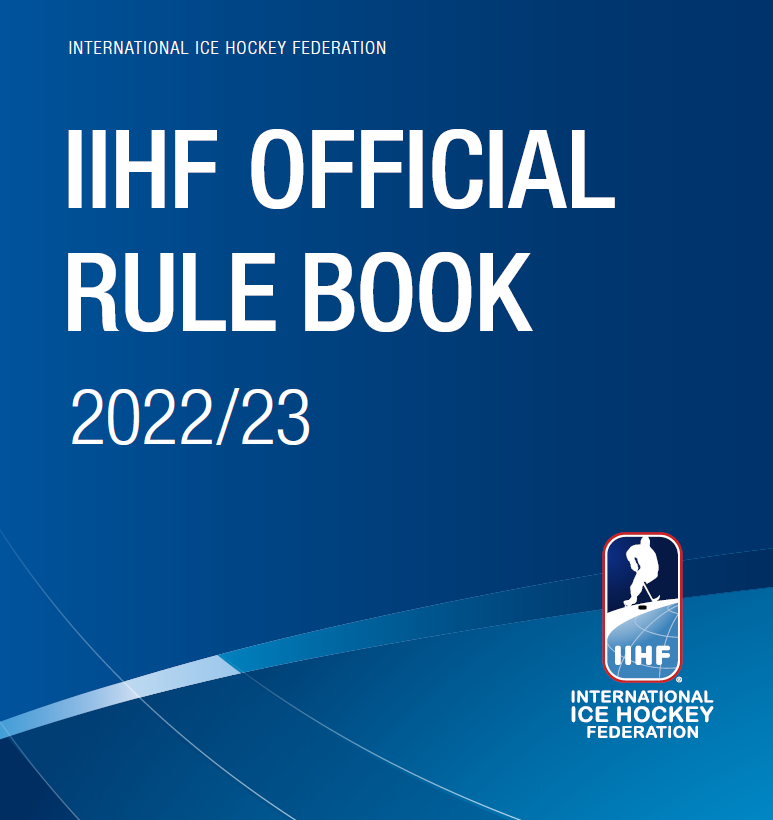 Note: The remaining events of the 2021/2022 season including the 2022 IIHF World Junior Championship and the 2022 IIHF Ice Hockey Women's World Championship in August will be played according to the
2021/2022 IIHF Rule Book
.
Visit the
Officiating
section on our website for more officiating materials.