For hardcore hockey fans, the cancellation of the 2020 IIHF Ice Hockey U18 World Championship was a tough blow. Whether you love cheering on your nation in the quest for gold or checking out the top prospects eligible for the upcoming NHL Draft, this 1999-founded tournament is a wonderful part of the busy April hockey calendar.
This year, it's disappointing that Plymouth and Ann Arbor, Michigan didn't get to witness the kind of thrilling spectacle that Ornskoldsvik and Umea, Sweden enjoyed. Last year, the Smakronorna won their first U18 title on home ice.
However, we can still honour U18 Worlds history. Canada's thrilling, come-from-behind victory over the Russians at the 2020 World Juniors in the Czech Republic is still fresh in our minds, and almost every year, there are guys who tore it up at the U18 level who go on to win gold as impact players at the U20 level.
So let's take a look back at 10 players who shone at both tournaments – and check out their U18 photos of that time.
1) The "Great 8" Gets Rolling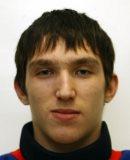 At the 2002 U18 Worlds, Alexander Ovechkin was an absolute monster. The 16-year-old Moscow-born left wing pumped in a tournament-record 14 goals (tied by the U.S.'s Cole Caufield in 2019). Ovechkin was already a physical force, who, at the time, identified Canada's Owen Nolan as his favourite NHL player. For the future Washington Capitals captain, the only downside to this tournament in Slovakia was settling for silver with a 3-1 final loss to the Americans.
In 2003, "Ovi" was primed for victory in his first of three consecutive World Juniors. Despite leading Russia with six goals, the future NHL legend wasn't actually coach Rafael Ishmatov's primary offensive weapon. The top line of Igor Grigorenko, Alexander Perezhogin, and Yuri Trubachev dominated the spotlight in the 3-2 gold-medal triumph over host Canada. However, Ovechkin whooped it up without inhibition during the post-game ceremonies in Halifax.
2) Hodgson Thrives Under Quinn
Regrettably, Cody Hodgson was obliged to retire in 2016 due to a muscle disorder called malignant hyperthermia. Still, the playmaking Canadian centre's teenaged feats in IIHF competition will never be forgotten. And considering that the closest Hodgson came to a Stanley Cup was with the 2011 Vancouver Canucks, who famously lost Game Seven to the Boston Bruins, it seems fitting that his shining U18 and World Junior moments came under Pat Quinn, a legendary former Canucks coach and 2002 Olympic gold-medal winner.
At the 2008 U18 Worlds, Hodgson wore the "C" and won the scoring title with 11 points as Quinn's boys hammered host Russia 8-0 in the final in Kazan. When the big Irishman coached Canada to World Junior gold in Ottawa in 2009, Hodgson led the tournament with 16 points, outpacing future 2014 Olympians like John Tavares, Jamie Benn, and P.K. Subban.
3) Kuznetsov Makes His Mark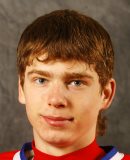 When Yevgeni Kuznetsov racked up a whopping 25 points in 14 career U18 Worlds games, including a silver medal in Fargo, North Dakotta in 2009, it was easy to see that the Chelyabinsk wizard was also poised to mesmerize at the U20 level.
A three-time World Junior participant, "Kuzy" was at his most clutch in Buffalo in 2011. He delivered three-point performances when Russia stunningly rallied to beat Finland 4-3 in overtime in the quarter-final and Canada 5-3 in the gold medal game. Kuznetsov was also named the 2012 World Junior MVP in Russia's silver-medal run in Calgary. This 2012 and 2014 world champion fell under a cloud in 2019 when he received a four-year ban for cocaine use.
4) Campbell Starts the Decade Off Right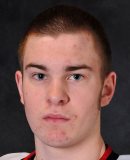 There was a time when Jack Campbell might as well have gotten himself a full-body tattoo of the U.S. uniform. From 2009 onward, the Michigan native was America's go-to goalie in U18 and U20 competition. Now with the Toronto Maple Leafs, he remains the only netminder in U18 Worlds history to win two gold medals (2009, 2010). His career tournament goals-against average (0.80) easily outstrips that of Jake Allen (1.43), his nearest competitor (minimum 400 minutes played).
At his first of three World Juniors in Saskatoon (2010), Campbell got the last laugh against Allen's Canadians in a wild 6-5 gold medal game victory. The U.S. National Team Development Program product sat on the bench until relieving Mike Lee, who had allowed three goals on seven shots, in the second period. Despite surrendering two Jordan Eberle goals with under three minutes to play, Campbell got the win when John Carlson scored for the U.S. in overtime.
5) Gibson Shows Signs of Greatness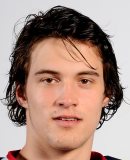 Among NHL goalies who combine size and athleticism, John Gibson was one of the best to emerge in the 2010s, comparable to Andrei Vasilevski and Braden Holtby. Before starring for the Anaheim Ducks, Gibson wowed scouts at the 2011 U18 Worlds in Germany with his 2.34 GAA and 92.5 save percentage. He earned Best Goalie honours and a gold medal with Team USA.
The Pittsburgh-born netminder of the OHL's Kitchener Rangers was even better two years later at the World Juniors in Ufa, Russia. Named tournament MVP, Gibson allowed just two goals in three elimination games as the U.S. captured its second gold medal of the 2010's.
6) Introducing Mr. McDavid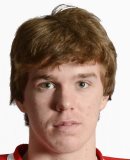 Did you know Connor McDavid represented Canada in Sochi? No, the future two-time NHL scoring champion didn't suit up at the 2014 Olympics, but he was at the 2013 U18 Worlds in that Russian city. On a team captained by Sam Reinhart, McDavid handily won the scoring title with eight goals and 14 assists. He was at his speedy best in Canada's 6-0 quarter-final romp over the Czechs at Shayba Arena, notching a hat trick.
Although the Erie Otters sniper never took off in his 2014 World Junior debut (1+3=4) en route to fourth place, he was full value at the 2015 World Juniors in Montreal and Toronto. With 11 points and a tournament all-star berth alongside fellow gold-medalist forwards Reinhart and Max Domi, McDavid made Edmonton Oilers fans very happy that they had the #1 overall pick in June.
7) Laine Shoots to Thrill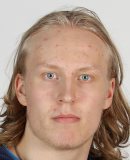 Will we ever again see someone lead the U18 Worlds, the Finnish Liiga playoffs, the World Juniors, and the men's Worlds in goals within just over a year? Doubtful. Yet that's what Patrik Laine accomplished in 2015 and 2016 – and he was barely 18 by the time he was done. The Tappara Tampere gunner's eight goals left him tied with Auston Matthews for tops at the U18 Worlds, where the U.S. outshot Finland 62-20 in a 2-1 gold-medal win in Zug, Switzerland. However, Laine would get payback on home ice in Helsinki.
At the 2016 World Juniors, the flashy right wing blew everyone's mind on the top line with Sebastian Aho and Jesse Puljujarvi. He scored twice and added an assist in the thrilling 6-5 quarter-final ouster of Canada, and added a single in the 4-3 overtime win over Russia in the final, earning a tournament all-star berth. He finished tied with Matthews again for the tournament goals lead (seven). Today, with the Winnipeg Jets, Laine still has even more to give.
8) It's Keller Time!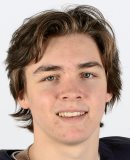 Wherever Clayton Keller plays, he puts on a show. That was true long before the nifty American forward secured his current eight-year, $57.2-million contract from the Arizona Coyotes. He won gold in his 2015 U18 Worlds debut with nine points. And although the U.S. settled for home-ice bronze in Grand Forks, North Dakota the following year, this USNTDP-trained talent was named the MVP with his tournament-leading 10 assists.
Keller stepped up again in his first World Juniors in Toronto and Montreal in 2017. He led America with 14 points, registering a point in all three elimination games en route to his country's third gold medal of the decade. If the U.S. breaks its World Championship drought dating back to 1933 in the near future, Keller will likely be involved.
9) Finnish Fans Are Liking Luukkonen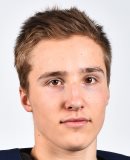 The towering Ukko-Pekka Luukkonen models his play on Pekka Rinne, who was recently named the goaltender of the Men's All-Decade Team on this website. While the 21-year-old Buffalo Sabres prospect from Espoo has yet to prove himself in senior competition, he dazzled as a teen.
At the 2016 U18 Worlds, Luukkonen unexpectedly took over the starter's job for the playoffs when Leevi Laakso fell ill. After Finland's 6-1 gold-medal victory over the Swedes, the HPK product was named to the tournament all-star team. While he was admittedly mediocre in his first World Juniors (2018, sixth place), he more than made up for it in Vancouver and Victoria the following year. Posting a 1.80 GAA and 93.2 save percentage, he backstopped Finland to its third gold medal in six years with a 3-2 final upset over the Americans.
10) Tolvanen Good as Gold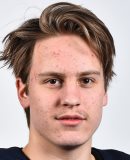 The jury is still out on Eeli Tolvanen's NHL future with Nashville, but he's already proved how deadly his hair-trigger shot can be with the KHL's Jokerit Helsinki (19 goals in 2017-18) and at the 2018 Olympics (3+6=9). The stocky winger laid the groundwork with his prowess at the 2016 U18 Worlds, where he paced the golden Finnish squad with a tournament-high seven goals.
Objectively, Tolvanen was not nearly as productive at his three consecutive World Juniors. Out of his 16 career points in 18 games, only three were goals. However, he did emerge victorious in 2019. Tolvanen set up perhaps the most famously flukey goal in Finnish U20 history in the 2-1 quarter-final victory versus host Canada, as his last-minute centering pass from behind the net bounced in off Aleksi Heponiemi's left shin and sent his team to overtime.