Consistency is the hallmark of the Swedish national team. For instance, the Swedes have won 22 out of their 28 quarter-finals and earned six gold medals since the playoff system was instituted at the IIHF World Championship in 1992.
Every member of our All-Time Sweden Team consistently demonstrated the ability to put his ego aside and step up for the team both on the international stage and as a pro. And the only one who is not yet in the IIHF Hall of Fame is a surefire future inductee as a netminder.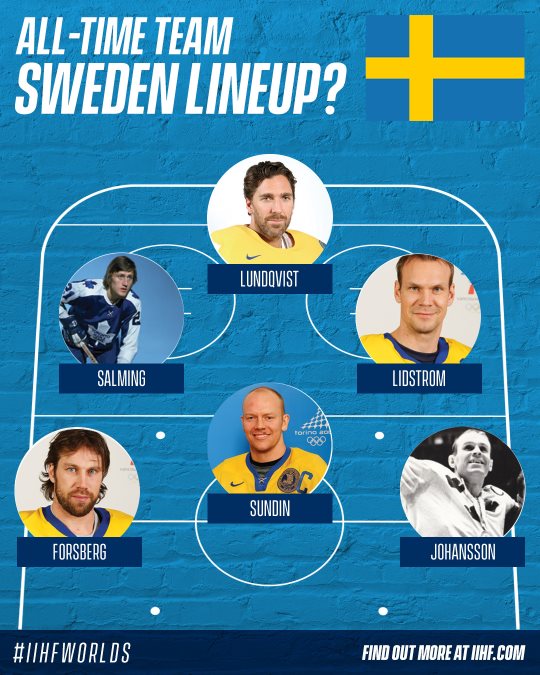 Goalie – Henrik Lundqvist (Born 1982, WM appearances 2003-05, 2008, 2017)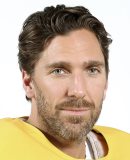 In 2017, Henrik Lundqvist stopped Mitch Marner's final shootout attempt to give Sweden a 2-1 gold-medal victory over Canada. It felt fitting that the legendary New York Ranger's road to his long-awaited first world title went through Paris and Cologne. Lundqvist has always performed with passion and style, and he is unquestionably the greatest Swedish goalie of all time. After posting 11 NHL seasons with 30 or more wins, the 38-year-old's pro future is unclear, but his IIHF legacy is secure.
During the five straight "NHL Olympics" (1998-2014), "King Henrik" was the only goalie to appear in two Olympic finals (2006, 2014). The Frolunda Gothenburg product backstopped Tre Kronor to gold in Turin, famously stoning Finland's Olli Jokinen in the last minute to preserve the 3-2 win, and earned silver in Sochi. Lundqvist was named a tournament all-star after Sweden lost the 2014 Olympic final to Canada, mirroring what also happened at the 2004 IIHF World Championship in Prague.
Defenceman – Borje Salming (Born 1951, WM appearances 1972, 1973, 1989)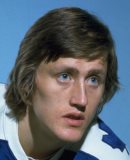 When a panel of hockey experts picked the IIHF's Centennial All-Star Team in 2008, Russia's Vyacheslav Fetisov was the leading vote-getter on defence (54 votes), but second-place Borje Salming (17 votes) was well ahead of his nearest rival, Alexander Ragulin (8 votes). The powerful Kiruna native will always be renowned for blazing a trail for European players in the NHL of the 1970's.
Salming's best Worlds were in Moscow in 1973. Building off his rookie bronze-medal run the year before in Prague, he scored 10 points to lead Sweden to a silver medal. During his ensuing 17-year NHL career, the Toronto Maple Leafs great was named a 1976 Canada Cup all-star, and famously got a standing ovation at Maple Leaf Gardens during the 1981 Canada Cup. Salming's blend of talent and toughness remains unrivalled by any other Swedish blueliner.
Defenceman – Nicklas Lidstrom (Born 1970, WM appearances 1991, 1994, 2004)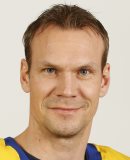 Who wouldn't want to have the "Perfect Human" on their team? With due respect to Erik Karlsson, Victor Hedman, and Rasmus Dahlin, it's unlikely that any of them will ever match Nicklas Lidstrom's total of seven Norris Trophies, surpassed only by Bobby Orr (eight).
Just before starting his amazing 20-season run with the Detroit Red Wings, "Lidas" made his senior IIHF debut with a gold medal at the 1991 Worlds in Finland. The Vasteras IK graduate added Worlds bronze in 1994 and silver in 2004. Lidstrom's skating, gap control, quick stick, accurate shot, and ability to read the play were just some keys to his longevity. While the four-time Stanley Cup champion starred in Detroit's 1997 and 1998 triumphs (including a personal-best 19 points in the '98 playoffs), he shone even brighter in 2002 when he won the Conn Smythe Trophy and in 2008 when he became the first European captain to hoist the Cup. Yet this four-time Olympian is most fondly remembered in Sweden for scoring the third-period winner against Finland at the 2006 Winter Games.
Forward – Peter Forsberg (Born 1973, WM appearances 1992, 1993, 1998, 2003-04)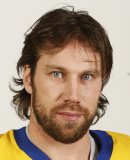 Peter Forsberg could have retired as a legend at age 20 after scoring the one-handed shootout goal on Canada that brought Sweden its first Olympic gold medal ever in Lillehammer in 1994. Yet this future IIHF Triple Gold Club member had much more to give, despite employing a robust physical style that often left him injured. The Modo Ornskoldsvik centre was a true big-game player.
At his first Worlds in 1992, he got the opening goal when Sweden beat Finland 5-2 in the gold medal game. In 1998 in Switzerland, he was named Best Forward and a tournament all-star with 11 points en route to gold under his father, head coach Kent Forsberg. Forsberg also picked up three Worlds silver medals, and added a second Olympic gold medal in Turin. And of course, the 2003 Art Ross and Hart Trophy winner earned two Stanley Cups with the Colorado Avalanche (1996, 2001). Among NHLers with at least 500 career points, his points-per-game average (1.25) is eighth all-time. Enough said.
Forward – Mats Sundin (Born 1971, WM appearances 1990-92, 1994, 1998, 2001, 2003)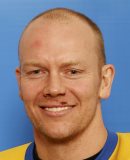 As Toronto's long-time captain, Mats Sundin was a model of consistency and professionalism. The towering Hall of Fame centre retired in 2009 with 1,349 points in 1,346 NHL games. Yet this #1 overall pick of the Quebec Nordiques (1989) played even better in a blue-and-yellow jersey. Sundin was barely out of his teens when he became a World Championship icon.
The Djurgarden-trained phenom topped the 1991 tournament in Finland with 12 points. He notched a hat trick in a 4-4 tie versus the archrival hosts and then potted the 2-1 winner in the gold-medal clincher against the defending champion Soviet Union. In 1992, he stung the Russians again in the semi-finals and was named Best Forward and a tournament all-star as the Swedes won back-to-back titles. Sundin rounded out a decade of dominance with 11 points as the captain of the golden 1998 squad. Stellar but unsuccessful at the 1996 World Cup of Hockey and the 2002 Olympics, he finally added Olympic gold to his resume in Turin.
Forward – Sven "Tumba" Johansson (1931-2011, WM appearances 1953-55, 1957-58, 1961-63, 1965-66)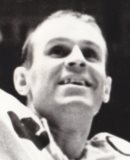 Sven "Tumba" Johansson was Sweden's answer to the Soviet Union's Vsevolod Bobrov, Czechoslovakia's Vladimir Zabrodsky, and Canada's Lionel Conacher. They were all natural athletes who excelled at other sports besides hockey – in Johansson's case, football and golf.
On the ice, the ingenious, speedy Djurgarden centre helped Sweden capture its first three World Championship gold medals (1953, 1957, 1962). No Tre Kronor player would match his total until Mats Sundin and Jonas Bergqvist in 1998. Johansson paced the 1953 tournament with seven goals in Zurich and Basel and was named Best Forward in Moscow in 1957 and Colorado Springs in 1962. The three-time Olympian also topped the 1964 Innsbruck Olympics with 10 goals as Sweden earned silver. Johansson was inducted as part of the original IIHF Hall of Fame class in 1997.
Honourable Mentions
Sweden's great depth means there are plenty of close-but-no-cigar candidates. Up front, Mats Naslund and Hakan Loob gained fame as original Triple Gold Club members. The diminutive, prolific scorers each won a Stanley Cup with Montreal (1986) and Calgary (respectively), and joined forces to triumph on the 1991 Worlds and 1994 Olympic teams. Their careers overlapped with that of older Tre Kronor stars like Kent Nilsson, whom Wayne Gretzky once called the most talented player he ever faced, and Anders Hedberg, who blazed a stylistic trail with the 1970's WHA Winnipeg Jets.
More recently, Henrik Zetterberg would merit serious consideration as one of Sweden's most recent Triple Gold Club members. Daniel and Henrik Sedin not only earned NHL scoring titles with Vancouver but also won the 2006 Olympics and propelled Sweden to the 2013 Worlds gold medal that ended the 27-year "home ice curse." And on the blue line, Erik Karlsson and Victor Hedman have shone internationally as well as bringing home Norris Trophies in the last decade, while Oliver Ekman-Larsson is also on the horizon as a two-time Worlds gold medalist.
The All-Time Teams
During the 100-year anniversary of the IIHF Ice Hockey World Championship we present you the all-time teams of the 16 countries that would have participated in the 2020 IIHF Ice Hockey World Championship. Click below for the other teams: