Russia, and its predecessor, the USSR, offer an embarrassment of riches when compiling an all-time roster. Simply take a look at the medal record: the nine players with the biggest medal hauls in World Championship play all represented the Red Machine, likewise the top 14 gold medal winners. Thus, any list will omit hugely deserving candidates.
However, while the golden age of Soviet hockey is well represented here, it's also important to acknowledge both the birth of the game in the USSR and the current crop of talented Russians who decorate the international stage. So, in addition three of the four Soviet stars included in the IIHF Centennial All-Star Team, there's also room for a post-war pioneer and a contemporary star.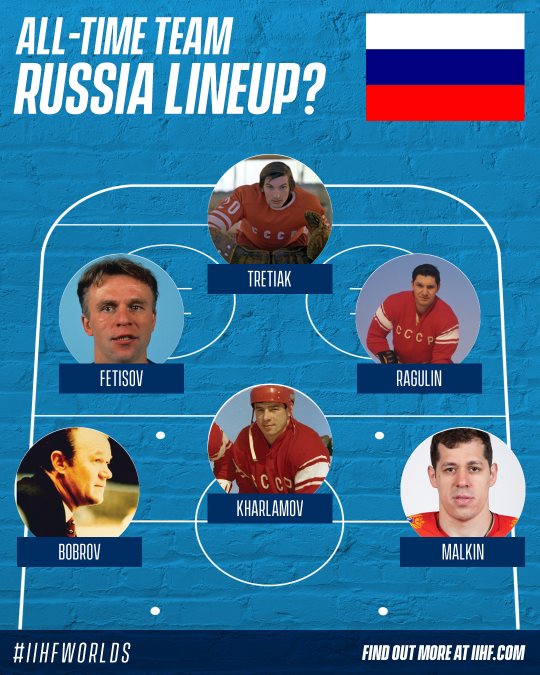 Goalie – Vladislav Tretiak (Born 1952, WM appearances 1970-79, 1981-83)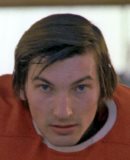 For more than a decade, Vladislav Tretiak was the dominant figure between the piping. Backstopping the mighty Soviets, he collected 10 World Championship golds in 13 campaigns as the Red Machine ruled the world. And he didn't stop there, winning Olympic gold three times in four appearances and starring in the unforgettable 8-1 victory in the Canada Cup final of 1981. There was also the small matter of 13 Soviet titles with CSKA for the most heavily-bemedaled player in international hockey history. Like so many Soviet stars, he shot to fame in the 1972 Summit Series; initially dismissed as a weak link, the 20-year-old Tretiak produced some outstanding performances as the USSR stunned a stacked Canadian roster in a gripping feast of top-class hockey. Drafted by the Canadiens in 1983, politics prevented him from moving to Canada but could not stop him becoming the first player inducted into the Hockey Hall of Fame without playing in the NHL. Further recognition followed: the inaugural IIHF Hall of Fame and the overwhelming choice as top goalie for the Centennial All-Star Team selected in 2008.
Tretiak's playing career ended in 1984 – his shut-out against Czechoslovakia in his final competitive international game clinched Olympic gold in Sarajevo – and he went on to establish himself as a world-renowned goaltending coach. After the fall of the Iron Curtain, Mike Keenan invited him to the NHL to coach the Blackhawks, where he had a profound influence on the likes of Ed Belfour, Dominik Hasek and Jocelyn Thibault during a 14-year tenure. This goaltending legend remains active in the game today, serving as president of the Russian Hockey Federation and a member of the IIHF Council.
Defence – Vyacheslav Fetisov (Born 1958, WM appearances 1977, 1978, 1981-83, 1985-87, 1989-1991)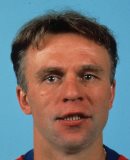 When the IIHF was selecting its Centennial All-Star Team in 2008, Slava Fetisov was an almost unanimous choice. From a panel of 56 experts, 54 voted for the defenceman's inclusion. The game might be all about opinions, but there's little room for debate when it comes to Fetisov's claims for glory. On the international stage he helped the Soviets to seven World Championship golds and two Olympic triumphs. He was also a Canada Cup winner in '81 and a key part of CSKA's dominance of Soviet hockey. Still more significant, he went on to break through the political deadlock that kept generations of top Soviet stars in Europe and was part of the first cohort of Glasnost-era Russians to play in the KHL. Back-to-back Stanley Cups with the Red Wings ushered Fetisov into the Triple Gold Club, as well as completing a 'Grand Slam of Hockey' at senior and junior levels achieved by just eight players in history.
After his playing days were over – save for a single KHL appearance for an injury-hit CSKA in 2009 – Fetisov coached on the Devils' Stanley Cup winners of 2000. He was head coach as Team Russia won bronze at the 2002 Olympics. Off the ice, he moved into politics and served as Russia's sports minister, while other roles included a spell as CSKA club president and a stint as a director of the KHL. Today he hosts a talk show on Russian TV.
Defence – Alexander Ragulin (1941-2004, WM appearances 1961, 1963, 1965-67, 1969-73)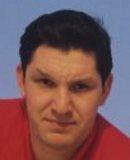 Tretiak won his 10th World Championship gold in 1983, but Alexander Ragulin got there a decade before him. Admittedly, the D-man's haul include de facto IIHF golds from the USSR's Olympic wins in 1964 and 1968 (at that time there was no stand-alone World Championship in an Olympic season) but that hardly detracts from a long career at the pinnacle of the game.
Ragulin was born in Moscow and entered the ranks at CSKA. However, he made his first appearances in the Soviet Championship for Khimik Voskresensk, where he earned his first international call-up in 1961 before returning to the Army Men. From the 1962/63 campaign onwards he represented the Soviets at every major tournament until his retirement in 1973, compiling an impressive haul of 10 World Championship golds, three Olympic wins and a part in the 1972 Summit Series. After hanging up his skates, he coached in the youth system at CSKA and had a spell as head coach at SKA Novosibirsk before retiring in 1986. In his later years, Ragulin worked with veteran hockey players. He was a member of the inaugural class at the IIHF Hall of Fame in 1997. Ragulin passed away in Moscow in November 2004 and was buried in the city's Vagankovsky cemetery.
Forward – Vsevolod Bobrov (1922-1979, WM appearances 1954, 1955, 1957)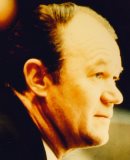 A true pioneer, Bobrov represented the Soviet Union at Olympic level in two different sports – but with vastly different outcomes. Originally a footballer, he was part of the team that lost to Yugoslavia in the 1952 Summer Games and saw his CSKA team disbanded in punishment for that blow to Stalinist prestige. Two years later, though, Bobrov was back in favour after captaining the Soviets to gold on its IIHF World Championship debut in Sweden. This was a true sensation. The USSR only began to play the game seriously in 1946 and had little experience of international competition. Derided for a fleet-footed, passing style of play that flew in the face of conventional hockey wisdom, Bobrov and his colleagues were expected to fold in the decisive game against Canada. Instead, they recorded a dominant 7-2 victory to claim gold. Bobrov, who had eight goals in seven games, won the best forward prize in the first year of IIHF directorate awards.
The Soviets followed up with silver in 1955 and 1957, sandwiching a first Olympic triumph at Cortina d'Ampezzo in between. Bobrov scored 89 goals in 59 international appearances and returned as a coach for the 1972 Summit Series and the World Championship triumphs of 1974 and '75 before his death in Moscow in 1979. Bobrov was posthumously elected to the IIHF Hall of Fame on its foundation in 1997. He was also voted Russia's third greatest sportsman of the 20th century, between football goalie Lev Yashin (who also briefly played hockey for Dynamo Moscow) and three-time Olympic champion wrestler Alexander Karelin.
Forward – Valeri Kharlamov (1948-1981, WM appearances 1969-1979)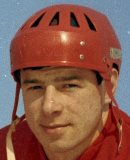 Russia's legendary #17 was another of the four players selected in the IIHF's Centennial All-Star team – although his line-mates for CSKA and the USSR, Vladimir Petrov and Boris Mikhailov also deserve recognition among the greats. A fleet-footed, free-scoring winger with a love of scoring beautiful goals, he played in 11 World Championships and collected eight golds, two silvers and a bronze. He also had two Olympic golds and a silver, plus a starring role in the 1972 Summit Series. That event, which ended abruptly for the forward after the notorious 'tap on the ankle', catapulted him and his compatriots to global renown; many in Russia still insist that a fully-fit Kharlamov would have seen the Soviets win the series.
Kharlamov was just 21 when he debuted at the 1969 Worlds. That first appearance brought 13 (6+7) points and a gold medal. It was a pattern to be repeated over the coming decade: in 11 tournaments, Kharlamov only once fell below a point a game (9 points from 10 games in 1978) and hit a monstrous peak of 23 (9+14) in 1973. His career return was 156 points in 105 games, a tally topped only by Mikhailov; were it not for his untimely death at the age of 33, Kharlamov may well have set an all-time scoring record.
Forward – Yevgeni Malkin (Born 1986, WM appearances 2005-07, 2010, 2012, 2014, 2015, 2019)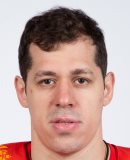 Russia has enjoyed some memorable World Championship moments in the 21st century – that overtime winner in Quebec foremost among them. But few players in recent years have dominated a tournament as much as Yevgeni Malkin in 2012. That was the year Russia produced a perfect 10, winning all 10 games of the competition in regulation, the first team to do so since the Soviets in 1989. And Malkin was the heartbeat of Zinetula Bilyaletdinov's offence as the Red Machine hit top gear. In 10 games, he had 19 (11+8) points, scoring two hat-tricks and picking up at least one point in every game. That made him the tournament's top scorer and netted the Magnitogorsk native the MVP award.
It was Malkin's first gold medal; he was back two years later, jetting into Minsk to help Oleg Znarok make a winning start as Russia's head coach. But in a career that has sizzled since he won U18 gold back in 2004, he's landed seven medals of various hues in eight visits to the Worlds. And, whenever playoff commitments have allowed, he's scored prodigiously for his country: 68 (32+36) points from just 63 games – four more than Alexander Ovechkin in fewer appearances. Still only 33, and plundering points in Pittsburgh, there's every chance we'll see even more from Malkin in the coming years.
Honourable mentions
With such a rich hockey history, this was a list that could have been filled several times over. Selecting a present-day player was a particular challenge: Malkin gets the nod for his WM scoring, but Ilya Kovalchuk's longevity (94 games in IIHF play to date) and Alexander Ovechkin's flair were serious contenders. Triple Gold member Pavel Datsyuk would also have cruised into contention for most nations. Among the Soviet stars, Sergei Makarov – part of the IIHF Centennial All-Star Team for his exploits in the 1980s – was particularly unlucky to miss out, as were Mikhailov and Petrov, Kharlamov's partners in the '70s.
The All-Time Teams
During the 100-year anniversary of the IIHF Ice Hockey World Championship we present you the all-time teams of the 16 countries that would have participated in the 2020 IIHF Ice Hockey World Championship. Click below for the other teams: