Slovaks played hockey alongside Czechs for decades and some distinguished themselves as Czechoslovakia became one of the world's premier hockey powers. In the early 1990s, the federal republic split and Slovakia was on its own. Suddenly, many great hockey players had the chance to take on starring roles and they didn't disappoint. The 1994 Winter Olympics ushered in the greatest era of Slovak hockey, and over the next decade some immensely talented players would help the team achieve greatness – silver in 2000, gold in 2002 and bronze in 2003. When you look at the roster of players Slovakia was able to put together at that time, it's not hard to see why.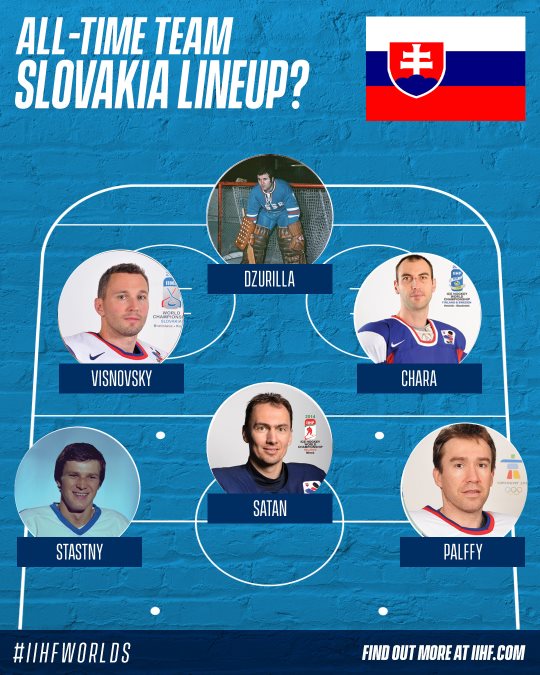 Goalie – Vladimir Dzurilla (1942-1995, WM appearances 1963, 1965, 1966, 1969, 1970, 1976, 1977)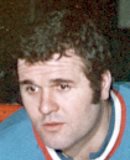 Czechoslovakia had strong goaltending throughout the 1960s and '70s as Slovak Vladimir Dzurilla and Czech Jiri Holecek largely shared the duties. Dzurilla was 20 when he appeared in his first World Championship in 1963 and by 1965 was the starter. He was especially strong in '65 and '66, posting a goals-against average of under 2.00 each year as the Czechoslovaks won back-to-back silver medals, and was named the tournament's Best Goalkeeper in '65. Overall, he would play in seven World Championships and three Olympics, winning three gold medals, four silvers and three bronzes.
At 34 years of age, Dzurilla became known to North American audiences with his performance at the 1976 Canada Cup – particularly for his 29-save shutout in a 1-0 win over Canada during the round-robin. Czechoslovakia ultimately lost to Canada in the finals, with Dzurilla getting beaten by Darryl Sittler for the overtime clincher.
Domestically, Dzurilla spent 18 seasons in Czechoslovakia's top league with Slovan Bratislava and TJ Brno before finishing his career with four seasons in West Germany. He retired in 1982, briefly coached in Switzerland and Germany and was posthumously part of the IIHF Hall of Fame's class of 1998 – one of the first two Slovaks inducted.
Defenceman – Lubomir Visnovsky (born 1976, WM appearances 1996-2000, 2002, 2003, 2005, 2008, 2011)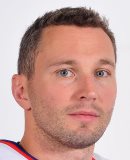 Just as Slovakia was reaching the elite division of the World Championships some highly gifted offensive stars were coming of age. Most were forwards but one was a smooth-skating, puck-carrying defenceman with a hard shot from the point named Lubomir Visnovsky. Visnovsky was a member of Slovakia's first top-tier teams in both the World Junior Championship in and World Championship in 1996. He ultimately played in 10 World Championships, winning a gold, silver and a bronze. Despite being a defenceman, he is second all-time in both assists and points for Slovakia at the Worlds since '96. Twice he led World Championship defencemen in points and made the All-Star Team in 2003. He also played in four Olympics and two World Cups.
Visnovsky jumped to the NHL in 2000/01 and his 39-point season earned him a spot on that year's All-Rookie Team. Though undersized by NHL standards, he went on to record 495 points in 889 NHL games, largely with the Los Angeles Kings but his best season at age 34 was with the rival Anaheim Ducks, in which he led all defencemen with 68 points and was a 2nd Team All-Star. Ultimately, Visnovsky finished his career back where he started, with Slovan Bratislava, in 2016 in the KHL.
Defenceman – Zdeno Chara (born 1977, WM appearances 1999-2001, 2004, 2005, 2007, 2012)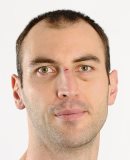 Just a year behind Visnovsky came an entirely different kind of defenceman, completely different from the stereotypical mould of Slovak hockey players. Very early in his career, it became clear that Zdeno Chara was better suited to the North American game and, after becoming the New York Islanders' third-round pick in 1996, went overseas at age 19. A year later, he became the NHL's tallest-ever player at 205 cm. Physically, he was a beast, but it would take some time for his skills to catch up with his body.
Having recently turned 43, Chara is still playing – 1,735 NHL regular-season and playoff games and counting with the Islanders, Ottawa Senators and, for the last 14 years, the Boston Bruins. He's a five-time all-star, a Norris Trophy winner and in 2011, he became just the second European to be captain of a Stanley Cup championship team.
Internationally, Chara debuted for Slovakia in 1999 and would go on to play in seven World Championships, and though he missed the golden 2002 tournament he's won two silver medals, most recently as captain in 2012 – a tournament in which he was named Best Defenceman. He's also played in two World Cups (one with Slovakia and one with Team Europe) and three Olympics.
Forward – Peter Stastny (born 1956, WM appearances 1976-1979)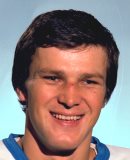 There were three Stastny brothers who played together on the same line for Czechoslovakia in the late '70s and then in the NHL in the Quebec Nordiques in the '80s. On the wings were Marian the eldest and Anton the youngest, and in the middle was Peter – the best of the three. At age 19, Peter made a big splash at his first World Championship in 1976 with eight goals and 12 points in nine games, helping the Czechoslovaks to the gold medal. He won another gold in '77, silvers in '78 and '79 and also played in the 1976 Canada Cup and 1980 Winter Olympics. Then at age 23, he defected overseas.
Stastny had no trouble adapting to the NHL game, setting a rookie record of 109 points in his first season – the first of six consecutive 100-point seasons. He would ultimately rack up 1239 points in 977 games with the Nordiques, New Jersey Devils and St. Louis Blues.
Stastny's international numbers are impressive and they would have been even better if he'd been able to compete regularly during the prime of his career. After gaining Canadian citizenship, he represented his new country at the 1984 Canada Cup and then he got another new country in 1993 with the split of Czechoslovakia. In Slovakia's first season as a national team, Stastny captained the team at the Olympics, recording nine points in eight games. The following season, at age 38, he led the World Championship's Pool B with 16 points in six games.
After retirement, Stastny was elected to the IIHF Hall of Fame in 2000 and went into politics, serving as a Member of European Parliament from 2004 to 2014.
Forward – Miroslav Satan (born 1974, WM appearances 1996, 2000, 2002-2005, 2007, 2010-2014)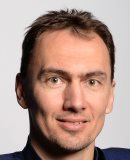 Nobody has played more games, scored more goals, assists or points or recorded more penalty minutes for Slovakia than Miroslav Satan. In both goals and points, he's more than double anybody else. He's played in 11 top-tier World Championships and two in lower divisions, four Olympics and two World Cups. As a 19-year-old – half the age of team captain and childhood idol Peter Stastny – he led the 1994 Olympics in goals for a virgin Slovak team. He's been a member of every Slovak men's team to win a medal, and was the top scorer, MVP and team captain the year they won gold in 2002. In fact, he was the Slovak team captain in nine of the 16 major international events he played in.
And that's without even getting into his club career. His first pro season of 1992/93 was the last of the Czechoslovak Extraliga, and then following another year for Dukla Trencin in the new Slovak league, he went overseas. It took some time in the minors but he made his way to the NHL and played over 1000 games, scoring 353 goals. His best years were with the Buffalo Sabres, which included a trip to the 1999 Stanley Cup Finals. He also won a Stanley Cup with the Pittsburgh Penguins 10 years later.
Forward – Zigmund Palffy (born 1972, WM appearances 1996, 1999, 2002, 2003, 2005)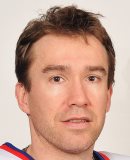 There are plenty of good choices but Zigmund Palffy completes the all-time Slovak team and that's somewhat appropriate as he also completes the top forward line of the Slovak Olympic team of 1994 – his 10 points led the team ahead of both Satan and Stastny, who each had nine. A Dukla Trencin teammate of Satan, he led the 1992/93 Czechoslovak Extraliga in scoring, then went overseas.
A lot of people forget just how good Palffy was. He had three straight 40-goal seasons with the lowly New York Islanders just as the so-called "dead-puck era" was beginning. After continuing to produce at better than a point-per-game clip over five seasons with the Los Angeles Kings, he a shoulder injury hastened his retirement from the NHL after recording 42 points in 42 games with the Pittsburgh Penguins in 2005/06. Overall, he recorded 714 points in 683 NHL games. After retiring, legendary goalie Martin Brodeur ranked Palffy as the toughest shooter he ever faced.
Before the 1994 Olympics, Palffy began his international career with Czechoslovakia at the 1991 Canada Cup. For Slovakia, he recorded 59 points in 49 games in the World Championships, Olympics and World Cup, won gold in 2002, bronze in 2004, and along with Satan was elected to the IIHF Hall of Fame in 2019 in Bratislava.
Honourable mentions
Considering the country's population of around 5.4 million, the amount of Slovak hockey talent born in the 1970s is staggering. This team has Palffy and Satan from that group up front, but other available choices were Ladislav Nagy, Marian Hossa, Jozef Stumpel, Marian Gaborik and Pavol Demitra. Peter Bondra, born in 1968 in Ukraine, had an amazing career and is forever immortalized in Slovak hockey for scoring the game-winning goal late in the 2002 World Championship final – it's really tough to leave him off this team but otherwise he didn't play much for Slovakia.
Looking further back, Jozef Golonka was one of the great versatile players of the 1960s, playing both forward and defence for Czechoslovakia, captaining the team late in his career and becoming one of the first coaches of Slovakia's national team.
The All-Time Teams
During the 100-year anniversary of the IIHF Ice Hockey World Championship we present you the all-time teams of the 16 countries that would have participated in the 2020 IIHF Ice Hockey World Championship. Click below for the other teams: