Polar bears are currently classified as a vulnerable species, but the Norwegian national hockey team has proven invulnerable to relegation at the IIHF Ice Hockey World Championship for 14 straight years. And that streak, which could have hit 15 years if not for the coronavirus pandemic, is largely attributable to the stars on our All-Time Norway Team.
More young blood in leading roles will be necessary if this Scandinavian nation hopes to maintain its top-16 ranking. The next task is fending off Denmark, Korea, and Slovenia in the upcoming Olympic qualification tournament hosted by the Polar Bears. For now, let's celebrate Norway's veteran greats.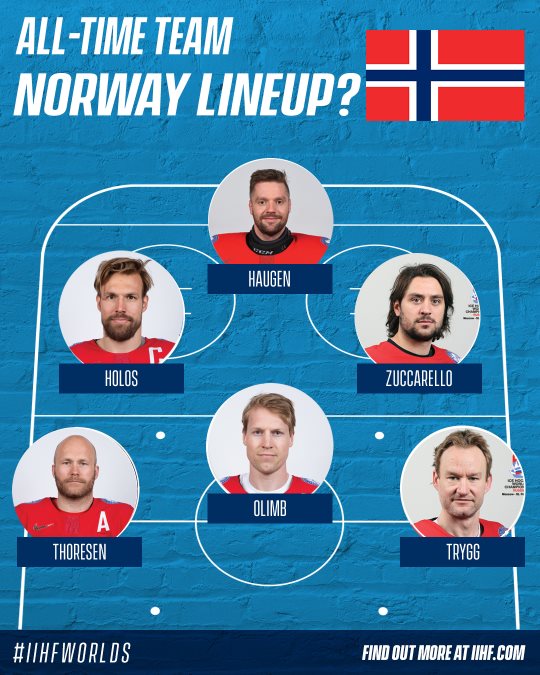 Goalie – Lars Haugen (born 1987, WM appearances 2011-18)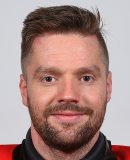 When Norway placed sixth at the 2011 IIHF Ice Hockey World Championship in Slovakia, that was its best finish since coming fifth in 1962 in Colorado Springs. And Lars Haugen, making his Worlds debut at age 23, was indispensable between the pipes. The Oslo native posted a 2.70 GAA and 92.6 save percentage in seven games. Norway had never beaten Sweden in IIHF competition until Haugen recorded 42 saves in a 5-4 shootout victory.
Haugen didn't just carry that momentum into another Worlds quarter-final berth (eighth place in 2012). He also became the first Norwegian goalie to earn a steady KHL job, logging four seasons with Dynamo Minsk from 2011-12 to 2014-15. The reliable 183-cm, 84-kg veteran, who is a two-time Olympian, also had three solid seasons with the SHL's Farjestad Karlstad. With plans to return home for 2020-21 with Manglerud, Haugen has set the standard for Norwegian goalies
Defenceman – Jonas Holos (born 1987, WM appearances 2006-19)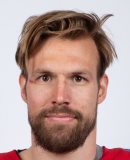 Look up "minutes monster" in the dictionary and you'll see a photo of Jonas Holos. Blessed with incredible stamina, this two-way threat from Sarpsborg has been a national team mainstay since age 18. At his first of three Olympics in 2010, he topped the tournament in average ice time (28:36). Holos frequently winds up north of 30 minutes, like the 34:43 he clocked in a 4-3 win over rival Denmark at the 2014 Worlds.
Whether playing in the KHL, in Switzerland, or the SHL, the 180-cm, 89-kg former member of the Colorado Avalanche – now under contract with Linkoping – continues to make an impact. With 95 career Worlds games under his belt, the 32-year-old Norwegian captain has a legitimate shot at surpassing the all-time record (119) set by Germany's Udo Kiessling.
Defenceman – Mats Trygg (born 1976, WM appearances 1997, 1999, 2000-01, 2006-09, 2012-16)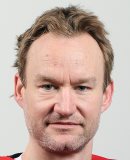 It's been four years since Mats Trygg last donned Norwegian colours at a World Championship, but the savvy 43-year-old blueliner's efforts won't be forgotten. The durable twin brother of forward Marius Trygg dazzled at the 2012 Worlds as he led all defencemen in goals (5), outpacing Norris Trophy winners like Duncan Keith, Erik Karlsson, and Zdeno Chara.
Only rivaled by Jonas Holos as Norway's most effective offensive blueliner, Trygg remains a valued contributor in the domestic GET-ligaen. The former Lorenskog captain just wrapped up his second straight season in Valerenga.
Forward – Patrick Thoresen (born 1983, WM appearances 2006-07, 2009-10, 2012-13, 2015, 2017, 2019)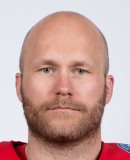 After Patrick Thoresen spent two years as a gritty NHL role player with Edmonton and Philadelphia, he morphed into a power forward unlike any other the Norwegian national team has ever seen. With a whopping 18 points, the Oslo-born winger outdid himself at the 2012 Worlds. That total included a hat trick and six points in a stunning 12-4 rout of Germany. Named a tournament all-star, Thoresen finished just one point behind Russia's Yevgeni Malkin, the overall scoring leader and MVP, despite playing two fewer games.
This two-time Gagarin Cup champion with Salavat Yulayev Ufa (2011) and SKA St. Petersburg (2015) continues to give it his all, despite the toll the years have taken. At 36, he captains Storhamar, his original Norwegian club, and he led the league in scoring with 64 points this year.
Forward – Mathis Olimb (born 1986, WM appearances 2007-08, 2010-19)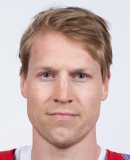 Especially when teamed up with his brother Ken Andre Olimb, Mathis Olimb's style has sometimes drawn comparisons to that of Sweden's Sedin twins. This nifty playmaking centre is Norway's all-time leading World Championship scorer with 64 points in 83 career games – 15 points ahead of Patrick Thoresen. En route to the historic sixth-place finish in 2011, Olimb led the Worlds with eight assists
The three-time Olympian was also named the 2015 Champions League MVP after racking up 26 points in 13 games with Frolunda. At 34, Mathis Olimb continues to delight DEL fans as an assistant captain with Grizzlys Wolfsburg.
Forward – Mats Zuccarello (born 1987, WM appearances 2008-10, 2016)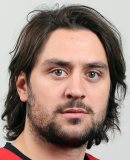 A genuine puck wizard, Mats Zuccarello's place as the finest Norwegian NHLer of all time is secure with 392 career points for the New York Rangers, Dallas Stars, and Minnesota Wild. But the diminutive two-time Olympian has also proved his mettle in international competition.
At age 20, Zuccarello had just one goal in his senior IIHF debut in a 3-2 win over Germany on 7 May, 2008 in Halifax. However, he tripled that output the following year at the Worlds in Switzerland, and continued to grow from there. So far, 2016 stands out on Zuccarello's resume. Coming off a career-high 61 points with the Rangers, he led Team Europe in scoring (1+3=4 in 6 games) as coach Ralph Krueger's multi-national crew marched to the finals against eventual champion Canada. He's a seven-time Norwegian Player of the Year, and he's not done yet.
Honourable Mentions
Espen "Shampoo" Knutsen certainly deserves recognition as the first Norwegian to appear in an NHL All-Star Game, and his 111 career points leave him second only to Zuccarello overall. Knutsen also suited up at the 1994 Olympics and posted 16 points at four Worlds, but unfortunately had to retire prematurely at 33 with a neck injury. Among Norwegian ex-NHLers, long-time national team captain Ole-Kristian Tollefsen – who played at the 2010 and 2014 Olympics – also distinguished himself with his toughness and tenacity.
Another former Polar Bears captain, the ultra-reliable defenceman Tommy Jakobsen, is tough to overlook with his appearances at three Olympics and 13 Worlds. Also receiving consideration were five-time Olympian Petter Thoresen (Patrick's father and the current national team coach) and goalie Jim Marthinsen, a fixture in net from the 1980 Olympics to the 1996 Worlds.
The All-Time Teams
During the 100-year anniversary of the IIHF Ice Hockey World Championship we present you the all-time teams of the 16 countries that would have participated in the 2020 IIHF Ice Hockey World Championship. Click below for the other teams: