In the early days of international hockey, Germany rivaled with the best teams in Europe, but that didn't last for long. After splitting between East and West following World War II, neither team was able to compete with the big boys for a long time until the West, led by the first German hockey superstar, began to knock on the door in the '70s. In the mid-80s, the first German-trained player was in the NHL. Then came the reunification and in the late '90s and early 2000s a new generation of talented German hockey players emerged.
As we look at creating an all-time German team, a few players stand out as automatic inclusions – so iconic in German hockey are they. A few spots can be up for debate but, overall, filling the six spots for this team triggered less debate than most countries. Having said that, let's get the most controversial position out of the way first...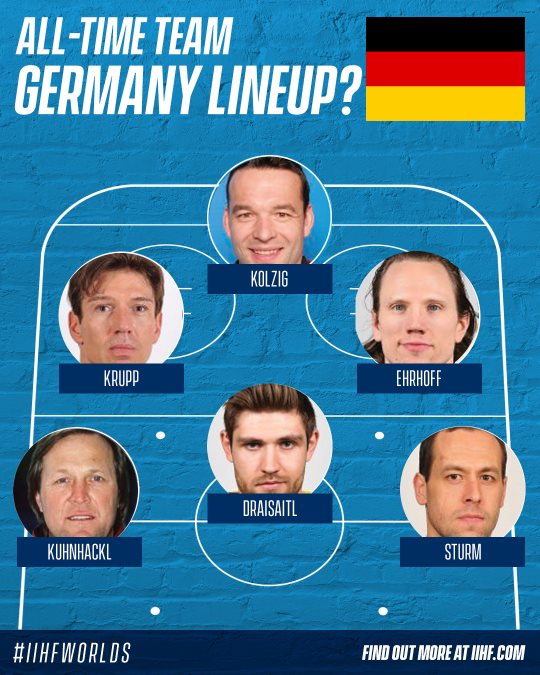 Goalie – Olaf Kolzig (born 1970, WM appearances 1997, 2004)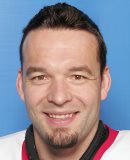 Some might not like the selection of Kolzig as the German goaltender. After all, he was born in South Africa, raised in Canada and played only 18 major tournament games in goal for the German national team. However, no other German goalie has had a career that can even compare to Kolzig's. Perhaps in a few years, Philipp Grubauer will be worthy of consideration but for now, it's Olie the Goalie between the pipes.
Kolzig played 719 NHL games – all but eight with the Washington Capitals – which ranks 25th all-time among goalies. He's a two-time all-star, the recipient of the Vezina Trophy in 1999/2000, and backstopped the Caps to the 1998 Stanley Cup Final. Since 2004, when still an active player, he bought the Tri-City Americans – the WHL team he played for, and since 2013 has been a coach in the Capitals organization.
He played for Germany in two Olympics, two World Cups and two World Championships. His best international showing was at the 2004 Worlds, where Kolzig allowed only 11 goals in five games and posted a 92.09 save percentage but the Germans finished ninth.
Defenceman – Uwe Krupp (born 1965, WM appearances 1986, 1990)
After impressing at both the 1983 World Junior Championship and U18 European Championship in size and strength, Uwe Krupp was selected in the 11th round by the Buffalo Sabres that year. To that point, very few Germans had ever been drafted and none of those picks had gone on to play in the NHL.
Months after playing in his first World Championship for West Germany in 1986, 21-year-old Krupp made his NHL debut for the Sabres, and in doing so made history as the first German-trained player in the league. But he didn't stop there, eventually playing in 728 NHL games, recording 281 points and 660 penalty minutes, mostly with Buffalo, the New York Islanders and Colorado Avalanche. He was a two-time all-star and a Stanley Cup champion, scoring the Cup-winning goal for Colorado in Game 4 of the 1996 Stanley Cup Finals in triple-overtime against the Florida Panthers.
In addition to his two World Championship appearances, Krupp also represented Germany at the 1998 Winter Olympics in Nagano, in what would turn out to be his last injury-free season. After retiring, Krupp became a coach, and has served behind the bench of several German national teams and professional clubs, including hometown Kolner Haie, Eisbaren Berlin and Sparta Prague. He was inducted into the IIHF Hall-of-Fame in 2017.
Defenceman – Christian Ehrhoff (born 1982, WM appearances 2002, 2003, 2005, 2010, 2013, 2016, 2017)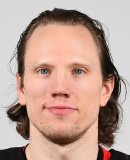 For years it was only Krupp but a new generation of German hockey players emerged in the early 2000s and the most skilled defenceman of the bunch was another Kolner Haie product, Christian Ehrhoff. Blazing speed and a great shot from the point made him a valuable asset on the power play of the German national team and in the NHL, where he produced 340 points in 789 games, primarily with the San Jose Sharks, Vancouver Canucks and Buffalo Sabres.
Internationally, Ehrhoff played in seven World Championships and three Olympics, and was a key member of Germany's two most memorable tournaments of the 21st Century. At the 2010 Worlds on home ice in Cologne, the Germans surprisingly placed fourth and Ehrhoff was named to the all-star team, and at the 2018 Winter Olympics – his last international appearance – he was a veteran leader on Germany's "Cinderella" silver-medal team. Additionally, he recorded three assists in six games at the 2016 World Cup of Hockey for surprising finalist Team Europe.
Forward – Erich Kuhnhackl (born 1952, WM appearances 1973, 1976, 1977, 1978, 1979, 1981, 1982, 1983, 1985)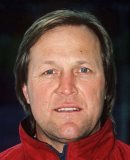 In the 1970s, West Germany took a huge step forward in the hockey world and a big reason for that was big centre Erich Kuhnhackl. At 196 cm and 97 kg, Kuhnhackl was an imposing figure who could skate and shoot. When he was a teenager, the Kuhnhackl family fled socialist Czechoslovakia, and Erich wore number 14 after another emigree whom he patterned his game after, Vaclav Nedomansky.
Kuhnhackl recorded 74 points in 75 World Championship games, leading the 1978 tournament in scoring with 15 points. His Olympic career was perhaps more impressive, leading the 1976 tournament in assists while the West Germans claimed a surprise bronze medal, and led the 1984 tournament in scoring at age 33, at a time when the Soviet KLM line was at its peak. By the early 1980s, he was the national team captain and already a German hockey legend.
Over his 21-year Bundesliga career, Kuhnhackl recorded nearly two points per game and there was plenty of speculation – particularly in the late '70s and early '80s – that he might go to the NHL. Apparently, the New York Rangers heavily courted him, but he ultimately decided that staying in Germany was best for him and his family. Speaking of his family, son Tom currently plays in the NHL and is a two-time Stanley Cup champion with the Pittsburgh Penguins.
Kuhnhackl was the first German player voted to the IIHF Hall of Fame in 1997 and was also voted the best German hockey player of the 20th Century.
Forward – Leon Draisaitl (born 1995, WM appearances 2014, 2016, 2017, 2018, 2019)
If Kuhnhackl was Germany's player of the 20th Century, Leon Draisaitl is an early candidate for the 21st Century. The son of Czech-born long-time German international Peter Draisaitl, Leon was pegged early on as a can't-miss prospect and went overseas at age 16. A month before he was drafted third overall by the Edmonton Oilers in 2014, he played in his first World Championship in Minsk, recording four points in seven games. Since then, Draisaitl has blossomed into a full-fledged superstar – teamed with Connor McDavid, he's now recorded back-to-back 100-point seasons with the Oilers and could be in line for his first scoring title and MVP this season.
Internationally, Draisaitl has now played in five World Championships and is emerging as one of the world's best forwards and the leader of a new generation of talented young German hockey players. At the 2019 Worlds, 23-year-old Draisaitl capped a late comeback with a great goal against host Slovakia to lead the Germans into the quarter-finals. It was one of five goals he scored in eight games, and overall Draisaitl has 27 points in 33 World Championship games – in the NHL, he now has 422 in 422 but expect his production to eclipse the point-per-game mark soon.
Forward – Marco Sturm (born 1978, WM appearances 1997, 2001, 2008)
It's now becoming the norm to see Germans chosen very early in the NHL Entry Draft but before Draisaitl, only one had been taken in the first round, and that was Marco Sturm in 1996. Taken 21st overall by the San Jose Sharks, he didn't disappoint. A solid two-way winger, Sturm averaged over 20 goals and 40 points over 12 full NHL seasons, with his most productive season of 59 points coming in 2005/06, during which he went the other way in the Joe Thornton trade from San Jose to the Boston Bruins.
Throughout his career, Sturm often answered the call to represent Germany. In that 2005/06 season, he even went to the Division I, Group A tournament to help get Germany back in the top division. He also played in three elite-level World Championships, three Olympics and one World Cup, and was often captain of the German team late in his career. After retiring as a player, Sturm embarked on a successful coaching career, and at the helm for Germany's surprising silver-medal run at the 2018 Winter Olympics. He is now an assistant coach with the Los Angeles Kings.
Honourable mentions
Some players from the recently retired generation were close to making this list but just didn't make it, like Dennis Seidenberg on defence and Jochen Hecht up front. From the West German era, defenceman Udo Kiessling and forward Gerd Truntschka deserve mention. From East Germany, Joachim Ziesche was a high-scoring forward in the 1960s and Peter Slapke an offensive defenceman in the '70s. For those that don't like Kolzig in goal, domestic veterans Dennis Endras and Danny aus den Birken have come up big for Germany at international tournaments over the past decade, and as mentioned, Grubauer is starting to build an impressive career but doesn't quite have the credentials yet.
Speaking of young players, the Germans have a lot of them just embarking on pro careers that might take multiple spots on this team before they're done playing, such as defenceman Moritz Seider and forwards Dominik Bokk, J.J. Peterka, Lukas Reichel and Tim Stutzle.
The All-Time Teams
During the 100-year anniversary of the IIHF Ice Hockey World Championship we present you the all-time teams of the 16 countries that would have participated in the 2020 IIHF Ice Hockey World Championship. Click below for the other teams: