Coming off the most successful decade in Finnish hockey history, it feels strange that there isn't more room for players who only emerged as stars in the last 10 years on our All-Time Finland Team. Perhaps this lineup will look completely different if we pick it again in 2030.
Miro Heiskanen could blossom into the greatest defenceman in Finnish history. Patrik Laine could maximize his goal-scoring talent to become the new Alexander Ovechkin. And Mikko Rantanen, Sebastian Aho, and Aleksander Barkov could set the tone as they capture Olympic gold medals, IIHF World Championships, and Stanley Cups.
However, this is all speculation. For now, we're focusing on heroes who grew up playing with wooden sticks, listening to Eppu Normaali and Hurriganes, and wearing rubber boots made by Nokia before mobile phones got big.
Goalie – Pekka Rinne (born 1982, WM appearances 2009-10, 2014-15)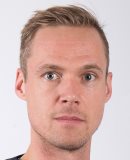 The greatest netminder in Nashville Predators history is also the one who's made the most noteworthy impact in Finland's IIHF World Championship history. Granted, Pekka Rinne hasn't gone all the way to the Promised Land like such lesser lights as Petri Vehanen (2011) or Kevin Lankinen (2019). Yet when the towering, Karpat Oulu-spawned veteran led a no-name Suomi roster to the silver medal in 2014 with a 1.88 GAA and 92.8 save percentage in nine games, he was deservedly named tournament MVP and a media all-star.
Named Best Goaltender at the 2015 Worlds, Rinne dazzled again when he set a new modern-day shutout streak record of 237:05. Now 37, the 2017 Stanley Cup finalist and 2018 Vezina Trophy winner may or may not get to live his Olympic dream. But he's still done amazing things in blue and white.
Defenceman – Teppo Numminen (born 1968, WM appearances 1987, 1991, 1996-97)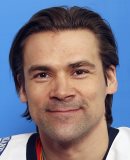 A cornerstone of what's now the Arizona Coyotes franchise in both Winnipeg and Phoenix, this 2013 IIHF Hall of Fame inductee played more NHL games (1,372) than any other Finn except Teemu Selanne (1,451). But Teppo Numminen also suited up at four Olympics, four Worlds and four Canada/World Cups, and that's a big part of the reliable two-way defenceman's legacy.
Numminen made history at age 19 on the 1988 Olympic team that stunned the experts by winning silver in Calgary. It was Finland's best-ever finish, equalled only by the Turin 2006 team, where Numminen served as an assistant captain. The Tampere native added a bronze medal at the 1998 Nagano Olympics, the first to feature full NHL participation. He also helped Finland reach the World Cup of Hockey final for the first time in 2004. Even though he never managed to medal at the Worlds, this three-time Finnish champion with Tappara was a talent that any team would covet.
Defenceman – Kimmo Timonen (born 1975, WM appearances 1996, 1998-99, 2001-03, 2005)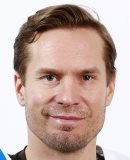 When Kimmo Timonen was drafted in the tenth round of the 1993 NHL Draft by Los Angeles, nobody foresaw that he'd become a five-time Olympian or seven-time World Championship participant. Never the biggest guy out there, the gifted KalPa Kuopio rearguard played much of his 1,108-game NHL career in an era when size and physicality were paramount. Yet he was a valiant leader with both Nashville and Philadelphia, and that shone through in IIHF play as well.
In 1998, it was special when Timonen won his first of three Olympic bronze medals in Nagano without having cracked the NHL yet. He led all defencemen in scoring (8 points) at the '98 Worlds, the first of three heartbreaking silver medals he earned at that tournament. Timonen couldn't have done more for Finland at the 2004 World Cup of Hockey or the 2006 Olympics, where he was named a tournament all-star in each second-place finish. When he ended his career at age 40 by winning the Stanley Cup with Chicago in 2015, it was a well-deserved happy ending for this humble veteran. Timonen was slated for induction into the IIHF Hall of Fame in 2020.
Forward – Jari Kurri (born 1960, WM appearances 1982, 1989, 1991, 1994)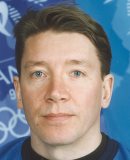 Being Wayne Gretzky's right-hand man during the glory days of the Edmonton Oilers is something amazing to have on your resume. Jari Kurri, a five-time Stanley Cup champion, complemented "The Great One" with his hair-trigger shot and defensive savvy. In 1985, he won the Lady Byng Trophy and tied Reggie Leach's single playoff goals record (19). With 601 goals and 791 assists, the Helsinki native still sits 21st in all-time NHL points.
However, Kurri's international exploits are also noteworthy. The two-time Olympian (1980, 1998) captured bronze in Nagano. He added a silver medal at the 1994 Worlds in Italy, and wore Finnish colours at four Canada/World Cups. Inducted into the IIHF Hall of Fame in 2000, Kurri stands apart as the first true Finnish NHL legend.
Forward – Teemu Selanne (born 1970, WM appearances 1991, 1996, 1999, 2003, 2008)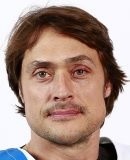 The Finnish Flash invariably shone when he played at the Worlds, reaping a silver medal and MVP honours in 1999 and bronze in 2003. Internationally, Teemu Selanne brought his absolute best as the Olympics, tying fellow countryman Raimo Helminen's record with six Winter Games appearances, including a 2006 silver medal and three bronzes (1998, 2010, 2014). Turin, where he led the scoring race (11 points and was named Best Forward, and Sochi, where he was named MVP at age 43, were the biggest highlights.
Selanne's thrilling NHL career has been well-documented, from his record-setting rookie season with 76 goals and 132 points for the Winnipeg Jets (1992-93) to his Stanley Cup run with the Anaheim Ducks (2006-07). He led the league in goals three times. With 1,457 career points, Selanne sits 14th in all-time NHL scoring. The speedy sniper did it all with a smile on his face.
Forward – Saku Koivu (born 1974, WM appearances 1993-95, 1997, 1999, 2003, 2008)
Saku Koivu performed with as much sisu (Finnish for "guts") as skill, and that endeared the nifty centre to fans, whether he was captaining the Montreal Canadiens for 10 seasons or winning a silver medal and three bronzes at his four Olympics (1994, 1998, 2006, 2010). The seven-time World Championship participant was particularly successful when paired with longtime pal Teemu Selanne.
Koivu was named a Worlds all-star three times and keyed Finland's top line with Jere Lehtinen and Ville Peltonen en route to the country's first gold medal in 1995, as well as earning two silver medals and one bronze. As a high-profile cancer survivor, he got kudos for his charity work. The two-time Finnish champion with TPS Turku was inducted into the IIHF Hall of Fame alongside Selanne in 2017.
Honourable Mentions
There's certainly an argument to be made for goalie Miikka Kiprusoff. Finland's first Vezina Trophy winner, who backstopped his nation to the 2004 World Cup of Hockey final, also earned two World Championship silver medals (1999, 2001). That said, the Turku native was the backup each time, and also had his ups and downs during Finland's 2010 Olympic bronze medal run. (Tuukka Rask, whom some consider the best Finnish netminder ever, is not eligible under our criteria since he's never appeared at the Worlds.)
Defenceman Petteri Nummelin – with his 2006 Olympic silver, plus one Worlds gold (1995), four silvers and two bronzes – was tough to exclude with his points production and longevity (64 points in 104 Worlds game). Ditto for six-time Olympian Raimo Helminen. 1995 heroes and IIHF Hall of Famers like Jere Lehtinen and Ville Peltonen were also on the radar. Naturally, Mikael Granlund's ability to come up big internationally – especially when Russia is involved – meant the hero from the 2011 Worlds in Bratislava and 2014 Olympics was in the mix too.
The All-Time Teams
During the 100-year anniversary of the IIHF Ice Hockey World Championship we present you the all-time teams of the 16 countries that would have participated in the 2020 IIHF Ice Hockey World Championship. Click below for the other teams: