Since making its international debut at the 1920 Olympics and winning gold, Canada has gone on to win 131 medals at the top level in all events combined, more than any other nation. As a result, its top players and honourable mentions are virtually on par with each other, Hall of Famers all.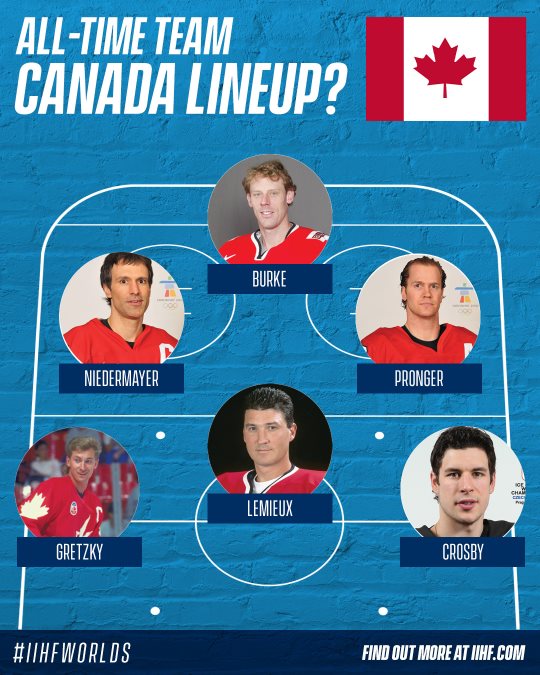 Goalie – Sean Burke (born 1967, 5 WM appearances 1987-2003, 2 OG appearances)
Burke gets credit both for accomplishments and longevity with the Hockey Canada program. He played in five World Championships, winning gold in 1997 and 2003 as well as two silver medals (1989, 1991). That represents a team-best 35 WM games in his career and an outstanding record of 22-6-6 with five shutouts and a sparkling 2.17 GAA. Burke also played on the National Team that represented Canada at the 1988 Olympics and won silver at the '92 Games in Albertville.
Defenceman – Scott Niedermayer (born 1973, WM appearance 2004, 2 OG, 2 WCH)
How can Niedermayer not be on this team? He is the only member of the Triple Gold Club to have won the Stanley Cup with two teams (Anaheim, New Jersey), and he is among the most winningest players in the sport's history. Niedermayer won the Memorial Cup (and was named tournament MVP), World Junior Championship gold (1992), World Championship gold (2004, alongside his brother, Rob), Olympics gold twice (2002, 2010), World Cup championship (2004), and the Stanley Cup four times (New Jersey in 1995, 2000, and 2003, and Anaheim in 2007). A brilliant rushing defenceman in the style of Bobby Orr and Paul Coffey, Niedermayer has few rivals. Period.
Defenceman – Chris Pronger (born 1974, WM appearance 1997, 4 OG appearances)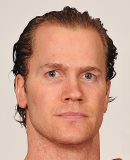 A teammate of Niedermayer's with the Anaheim Cup team in 2006-07, Pronger is also a member of the Triple Gold Club and has been a winner at every level. He is also one of a few men to win gold at the World Juniors, World Championship, and Olympics, and he was one of only a small cohort to play in the first four Olympics with NHL participation (1998-2010), winning gold twice. A tall and physical presence, Pronger was as mobile as he was an impenetrable force inside his own blue line.
Forward – Wayne Gretzky (born 1961, WM appearance 1982, 1 OG, 5 WCH/CC)
Named to the IIHF's Centennial all-star team in 2008, Gretzky is considered by many to be the greatest player of all time. He played in only one World Championship (bronze in 1982) and one Olympics (bronze in 1998), but he played in five Canada Cup/World Cup tournaments, winning four and leading all scorers in four as well.
Forward – Mario Lemieux (born 1965, WM appearance 1985, OG 2002)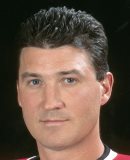 Like Gretzky, the weakest part of Lemieux's international resume is his World Championship participation. In the case of number 66, he won silver in 1985. He also scored the series-winning goal late in game three of the 1987 Canada Cup finals, considered the greatest championship ever played, and in 2002 he captained Canada brilliantly to gold in Salt Lake. A big man with soft hands, Lemieux is indisputably one of the giants of the game, irrespective of nationality.
Forward – Sidney Crosby (born 1987, WM appearances 2006, 2015)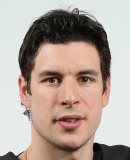 A legend who is still active, fans can only hope to get a chance to watch Crosby play – and be amazed. He is the only member of the Triple Club who won all components as team captain. At the 2006 World Championship, he became, at age 18, the youngest player ever to lead the tournament in scoring. In combined play at the Worlds, Olympics, and World Cup, Crosby is a ridiculous 25-0 in his last 25 games. A scorer and passer, a leader and winner, Crosby is every bit the equal to Gretzky and Lemieux. Watch him while you can!
Honourable mentions
Martin Brodeur heads a pretty fine list of names of goalies who are right behind Burke. In Brodeur's case, he led Canada to Olympic gold in 2002 and was part of the 2010 victory as well. He won two silver medals at the World Championship, getting as close as any goalie in IIHF history to join the Triple Gold Club. Roberto Luongo also won two Olympics gold, one in a leading role, one is a supporting role, and also won two gold at the World Championship (2003, 2004). He also played a game at the 2004 World Cup. Seth Martin was much considered the best goalie of the 1960s, during which he played four WM (gold, two bronze) and was named Best Goalie in three of them. Martin also played at the 1964 Olympics, when he was again named Best Goalie.
Now towards the end of a great career, Jay Bouwmeester is part of a rare group of players to win three medals at the World Juniors (2000-02). He then went on to win Olympic gold in 2014, two golds and a silver at WM, and the championship at the World Cup in 2016. When he helped St. Louis win the Stanley Cup in 2019, he joined the Triple Gold Club. Shea Weber has also had a sensational career with Team Canada, wining two Olympic gold as well as a gold and silver in World Championship play. Both are big and strong, and in the case of Weber he might have the hardest shot in the game's history.
The list is a long one up front and spans all eras. Moose Watson scored 36 goals in five games at the 1924 Olympics and was inducted into the Hockey Hall of Fame as the greatest pure amateur to have played. Grant Warwick, Rick Nash, Corey Perry, Jonathan Toews, Ryan Smyth, Bert McCaffery, Eric Lindros, Terry O'Malley, Paul Henderson, Steve Yzerman, Joe Sakic, Brendan Shanahan, Eric Staal, Patrice Bergeron, and Bobby Rousseau are just some of the many players who have made spectacular contributions to Canada's many championship teams over the last century.
The All-Time Teams
During the 100-year anniversary of the IIHF Ice Hockey World Championship we present you the all-time teams of the 16 countries that would have participated in the 2020 IIHF Ice Hockey World Championship. Click below for the other teams: