When Denmark returned to the IIHF Ice Hockey World Championship in 2003 after a 54-year absence, few hockey experts thought this small Scandinavian country would never get relegated again. Yet that's what has happened. The six players who make up our All-Time Denmark Team have played a major role.
There are still many milestones left to achieve. When will we see the first Danish Olympic berth? The first World Championship medal? The first Danish NHL scoring champion? There are no guarantees, but the plucky red-and-white team is on the right track. Let's check out their most accomplished players so far.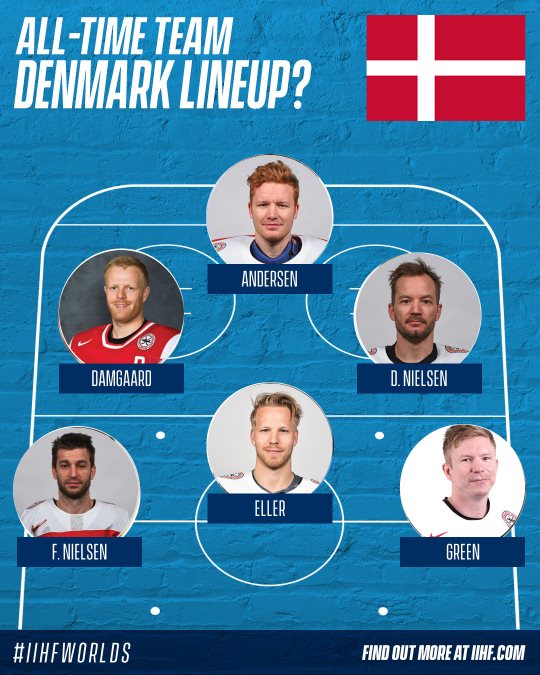 Goalie – Frederik Andersen (born 1989, WM appearances 2010-12, 2018)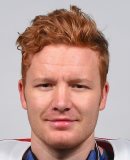 The only Danish goalie to ever crack an NHL roster is the only choice to headline this All-Star Team. Frederik Andersen had a wonderful IIHF Ice Hockey World Championship debut in 2010 when his 37 saves gave Denmark a 4-1 upset over Finland. The first Danish win in 10 tries all-time against that Nordic rival set the tone for their historic eighth-place finish. As a pro, this big-bodied Herning native then continued to excel, first domestically and then in 2011-12 as Frolunda's starter, while helping Denmark stay in the top division in 2011 and 2012. In 2018, when Copenhagen and Herning co-hosted the Worlds for the first time, he was named Best Goalie with a 1.65 GAA and 94.3 save percentage.
Despite initially backing up Switzerland's Jonas Hiller with the Anaheim Ducks, Andersen would tie Bill Durnan's 1944 NHL record by reaching 50 career wins in just 68 games in 2015. He shared the 2016 Jennings Trophy for the NHL's lowest GAA with John Gibson. Dealt to Toronto in the off-season, Andersen played 60 or more games in his first three seasons with the Maple Leafs. If he can bring the Stanley Cup to Canada's biggest city for the first time since 1967, his immortality will be assured.
Defenceman – Jesper Damgaard (born 1975, WM appearances 2003-10)
Jesper Damgaard spent years wandering in the proverbial international hockey wilderness. The long-time Danish captain had to play nine consecutive Division I (then B Pool) Worlds before finally securing that historic promotion for 2003. He then appeared at eight straight top-level Worlds before calling it quits in 2011.
Throughout it all, Damgaard was a rock. The 188-cm, 93-kg veteran played in every situation, totalling 114 points in 256 national team games. He also took his talents to both the SHL and DEL. In 2018 in Copenhagen, Damgaard received the IIHF's Bibi Torriani Award for an outstanding career by a player from a non-traditional hockey nation.
Defenceman – Daniel K. Nielsen (born 1980, WM appearances 2003-04, 2006-13, 2015-16, 2018)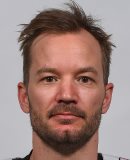 The epitome of a good soldier, Daniel K. Nielsen has spent his entire domestic career with his hometown Herning Blue Fox, making his Danish league debut in 1998-99. And while the five-time Danish champion also suited up for Leksand and the Hamburg Freezers at other times, he put his country first virtually every spring through 2018.
Without neglecting his defensive duties, Nielsen quietly put up the highest career points total of any Danish blueliner in Worlds history (4+23=27 in 78 games). Still captaining Herning, he has some good hockey left in him as he approaches his 40th birthday on 31 October.
Forward – Frans Nielsen (born 1984, WM appearances 2003-07, 2010, 2012, 2018)
As the first Danish-born and trained player to secure an NHL job, Frans Nielsen (no relation to Daniel K. Nielsen) never rested on his laurels. He'd already played at four straight Worlds before signing with the New York Islanders, who drafted him in the third round (87th overall in 2002). The gifted two-way centre developed into an outside contender for both the Selke and Lady Byng Trophies, peaking with 58 points and just eight PIM in 2014-15. With 49 career shootout goals, he ranks second only to Chicago's Jonathan Toews (50) in NHL history.
Nielsen has continued to shine internationally. In addition to making Team Europe, which faced eventual champion Canada in the 2016 World Cup of Hockey final, he led host Denmark with six points at the 2018 Worlds. Now 36, Nielsen has two years left on his contract with Detroit, sitting at 896 career NHL games prior to the pandemic shutdown.
Forward – Lars Eller (born 1989, WM appearances 2008, 2010, 2012, 2016, 2019)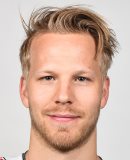 Strong hockey nations like Slovakia and Switzerland still haven't spawned a player who has scored a Stanley Cup-winning goal. But Lars Eller put Denmark on the map when he did it for the Washington Capitals versus the Vegas Golden Knights in 2018.
This skillful, tenacious former first-round pick of the St. Louis Blues (13th overall in 2007), who also played for Montreal, boasts an impressive international resume too. The Rodovre product's five World Championship appearances include quarter-final berths in both 2010 and 2016. With 23 points in 31 career Worlds games, Eller's points-per-game of 0.742 is the highest among all Danish skaters.
Forward – Morten Green (born 1981, WM appearances 2003-17)
Remember the old saying, "Eighty per cent of success is just showing up"? Morten Green epitomizes that philosophy. The Rungsted product represented his country in IIHF competition every single year from 1999 to 2017. His 15 career top-level Worlds leave him tied with Finland's Petteri Nummelin and Switzerland's Andres Ambuhl for second-most all-time.
Before retiring to become a TV commentator, the long-time SHL and DEL forward got some important goals, like the 3-2 overtime winner against Slovenia in 2013. Green is the all-time leading scorer for Denmark at the Worlds with 52 points in 96 games.
Honourable Mentions
The Danes have always needed a team effort to succeed, and that's why we have plenty of honourable mentions. Goalies Patrick Galbraith and Sebastian Dahm were exceptional en route to quarter-final berths in 2010 and 2016 respectively. NHL-experienced Philip Larsen, who also boasts 157 points in 278 career KHL games, is probably the most skilled blueliner this nation has ever produced – although he hasn't scored as much at the Worlds (3+7=10 in 40 games).
Up front, Kim Staal, a perennial go-to guy when Denmark first returned to the top division, still has the overall national team lead with 20 Worlds goals. Current captain Peter Regin showed his game-changing ability when he led the 2010 squad with seven points, and Mikkel Bodker's consistent NHL and Worlds contributions also put him in the running. And naturally, the flashy 24-year-old Nikolaj Ehlers of the Winnipeg Jets – the only Dane ever to record four straight NHL seasons with 20 or more goals – should become a fixture on future rankings of Danish greats.
The All-Time Teams
During the 100-year anniversary of the IIHF Ice Hockey World Championship we present you the all-time teams of the 16 countries that would have participated in the 2020 IIHF Ice Hockey World Championship. Click below for the other teams: