Kazakhstan's status as an elevator team means there has been plenty of churn on its roster in the decades since independence from the USSR. But the country has a proud hockey tradition, dating back to the early days of the Soviet game. Indeed, Torpedo Ust-Kamenogorsk supplied the first international to join the Red Machine after making his senior debut for a team outside of Russia.
After independence, that Torpedo school continued to dominate Kazakh hockey even though more cities have now improved their level of hockey. Before, many of its top graduates went on to play in Russia, or cross the Atlantic; today, they are more likely to stay in Kazakhstan and play for Barys Nur-Sultan in the KHL as the game looks to cement its status as the best-loved sport in the country.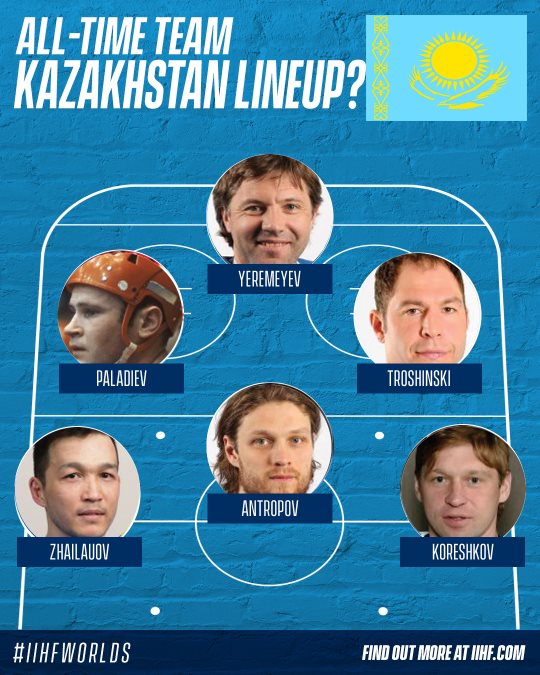 Goalie – Vitali Yeremeyev (born 1975, WM appearances 1998, 2004, 2010, 2012, 2014)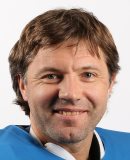 Vitali Yeremeyev's international career spanned two decades. He made his senior debut for Kazakhstan when the country took its bow in the C Pool back in 1994 and remained a regular between the piping as the Central Asian nation built on its Soviet hockey legacy and reached the top division. The Ust-Kamenogorsk native also played in two Olympic Games (1998 and 2006), securing his status as a legend of Kazakh hockey.
Like so many great Kazakh players, his career began with Torpedo Ust-Kamenogorsk. The team, attached to the Metallurgical plant in the town, competed in the top level of the Soviet league as Yeremeyev worked his way through the system and the young goalie made his debut in the playoffs during the last ever Soviet championship. The following year he pulled on a Kazakh jersey for the first time, representing the u18s in the Asian Junior Championship alongside Yevgeni Nabokov. Yeremeyev spent much of his club career in Moscow, twice winning the Russian Superliga with Dynamo, and also managed four NHL outings with the Rangers in 2000/01. The netminder returned to Kazakhstan in 2010 to play for Barys and his final appearances on the ice came in Minsk at the 2014 IIHF Ice HOckey World Championship. He is currently a goalie coach at Dynamo Moscow.
Defenceman – Yevgeni Paladiev (1948-2010, WM appearances 1969, 1970, 1973)
Paladiev wasn't the first non-Russian-born player to represent the USSR at a World Championship; that honour goes to Kyiv-born Alexander Almetov in 1961. However, Almetov began his senior career playing in Moscow, while Paladiev started out in his Kazakh hometown of Ust-Kamenogorsk. After three seasons with Torpedo he got a call to Spartak Moscow and the national team. The defenceman made his debut under head coach Arkadi Chernyshev on a roster that included 10-time World Champion Alexander Ragulin and legendary Soviet-era forwards Boris Mikhailov and Alexander Yakushev. Paladiev wasn't the only rookie on that team; Valeri Kharlamov made his first appearance for the Red Machine in the same tournament.
Paladiev went on to win three World Championships with the Soviets, as well as featuring in three games of the 1972 Summit Series. He remained in the Soviet top division with Spartak until 1975. He played one further season with Lipetsk in the second tier before retiring. In 2007, his name was given to a major Kazakh youth hockey tournament. He died of heart disease in 2010, at the age of 61. His career is remembered at the Museum of Kazakh Hockey History in the Barys Arena, Nur-Sultan.
Defenceman – Alexei Troshinski (born 1973, WM appearances 1998, 2004, 2012)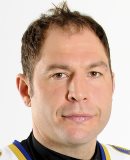 Troshinski is the currently holds the record for appearances with Team Kazakhstan, suiting up for his country 67 times in World Championship play. Yet another graduate of the Ust-Kamenogorsk school, he was part of the United Team that won the 1992 World Juniors before making his debut for Kazakhstan in World Championship Pool C the following season.
Troshinski was a regular for his country as it climbed to the Elite Pool and was on the roster in 1998 when Kazakhstan made its first appearance at the Olympics as well as playing its first season at the top of IIHF competition. By then, he was playing for Dynamo Moscow, where he won three of his four Russian titles and completed the bulk of his record-breaking 24 seasons of top-flight hockey. He made two subsequent appearances in the Elite Pool, captaining Kazakhstan in 2004 and playing once again in 2012. His final international engagement came in 2013 when, already back home to play for Barys, he helped his country return to the top table with a successful Division I campaign.
Forward – Talgat Zhailauov (born 1985, WM appearances 2006, 2010, 2012, 2014)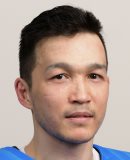 Much of Kazakhstan's hockey history has a strong Russian accent. In the Soviet era, the game came to Central Asia via enthusiasts from Russia who came to work in the republic's factories. But it quickly became popular among the local population as well, for whom players like Zhailauov are totemic figures. He made his senior international debut at the 2006 Worlds while still playing for Torpedo-Kazzinc in Ust-Kamenogorsk.
Later, he moved to Barys, helping the team from the capital city move up to the KHL in 2008. His is one of the jersey's still suspended from the rafters at the Barys Arena in Nur-Sultan. In international hockey, he played three more World Championships in 2010, 2012 and 2014 and also collected four Division I gold medals from successful promotion campaigns. This season he captained Kazakhstan in its Olympic Qualification games and might well have appeared in his fifth Worlds had it not been for the cancellation of the tournament in Switzerland.
Forward – Nikolai Antropov (born 1980, WM appearances 1998, 2014)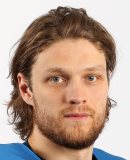 True, Antropov did not play many games at the World Championship – just nine appearances in total, in two tournaments separated by 16 years. But it would be hard to leave out perhaps the most famous player Kazakhstan has produced. Like so many of his country's top players, Antropov started at Torpedo Ust-Kamenogorsk and made his debut at the Worlds as an 18-year-old in 1998. At the time, he was playing in Russia's second tier, but prolific scoring at that level, plus international recognition, saw him chosen in the first round of the NHL draft in '98.
That paved the way for a long NHL career – 788 regular appearances, 35 more in the play-offs and 473 points altogether for the Leafs, the Rangers, the Thrashers and the relocated Winnipeg Jets. Success across the Atlantic took its toll on his international contribution: apart from the 2006 Olympics, he was rarely available for his country. On returning home to play for Barys in 2013/14, Antropov captained Kazakhstan in Minsk, collecting five points in six games. Now a naturalised Canadian citizen, he returned to Toronto at the start of this season as a Skills Development Consultant with the Maple Leafs.
Forward – Yevgeni Koreshkov (born 1970, WM appearances 1998, 2004, 2005, 2006)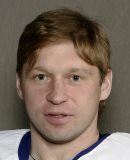 Koreshkov is the all-time leading scorer for Kazakhstan, with 52 points in 45 games for his country. His 30 assists are also a national record, while his 22 goals place him 5th on a list headed by Roman Starchenko (29). Koreshkov, whose brother Alexander was also a long-serving national team member, was part of his country's best spell in the international game.
That particular chapter began in 2003, when Koreshkov had 11 (6+5) points in just four games as Kazakhstan won promotion back to the top division. He remained on the team for an unprecedented run of three successive tournaments in the elite – still the country's longest unbroken sequence at the top – and played in Turin at the 2006 Olympics. That was his second appearance at the Games after Nagano in 1998. Koreshkov's first club was Torpedo but, unusually, he made his senior debut with Buran Voronezh in Russia's second tier. Much of his club career was at Metallurg Magnitogorsk where he won the Russian Super League in 2001 and was twice named the league's player of the year. He finished playing in 2006/07 after a season with Martigny Red Wings in Switzerland and is currently an assistant to fellow Kazakh international Igor Nikitin at CSKA Moscow.
Honourable mentions
Many big players for Kazakhstan in recent years have been dual nationals, Canadians and Americans who played in the KHL with Barys and took Kazakh citizenship to represent the national team. Kevin Dallman, a hard-hitting two-way defenceman, was among the longest-serving. He made his debut in Olympic qualification in 2013, and played in the Elite Pool in Minsk in 2014 as well as three Division I campaigns.
Among the forwards, Yerlan Sagymbayev was a contender. He was part of the 1998 Olympic roster, and scored against Russia in the first round group phase. However, he made just three appearances in the Elite Pool, making it hard to select him for this line-up. Roman Starchenko, a long-serving star of Kazakh hockey for Barys and the national team, also came close; at 33, he still has time to overtake the scoring and appearance records set by Koreshkov and Troshinski.
Goalie Vitali Kolesnik, who played eight games for the Avalanche in 2005/06, was also close to getting the call. He was Yeremeyev's understudy at the 2006 Olympics and was on three top-level World Championship rosters in 2004, 2012 and 2016. Another goaltender from Kazakhstan is Yevgeni Nabokov but after representing Kazakhstan as a junior in the early '90s he later decided to switch his eligibility to play for Russia.
The All-Time Teams
During the 100-year anniversary of the IIHF Ice Hockey World Championship we present you the all-time teams of the 16 countries that would have participated in the 2020 IIHF Ice Hockey World Championship. Click below for the other teams: